Family creates Disney magic at home
The moment Jessica Gubenko got wind Disney World would close due to the coronavirus pandemic -- she knew she'd have to get creative to avoid a meltdown from her disappointed daughters.
"My girls had their bags packed for weeks so I had no doubt they were going to be devastated," said Gubenko. "I had to turn it around somehow."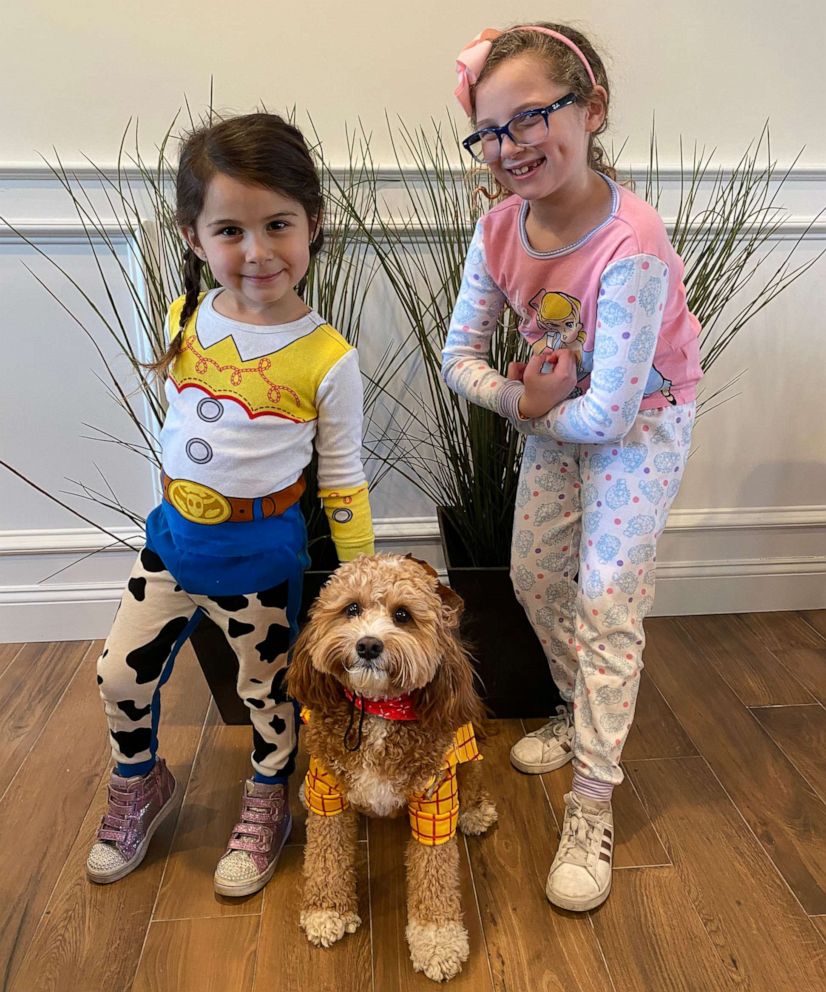 The Gubenko clan had a family vacation booked at the Disney resort for months and as any parent can imagine, daughters Sadie, 8, and Summer, 4, could hardly speak about anything else leading up to the trip.
So Gubenko and husband Brett surprised the kids with a Disney day at home instead.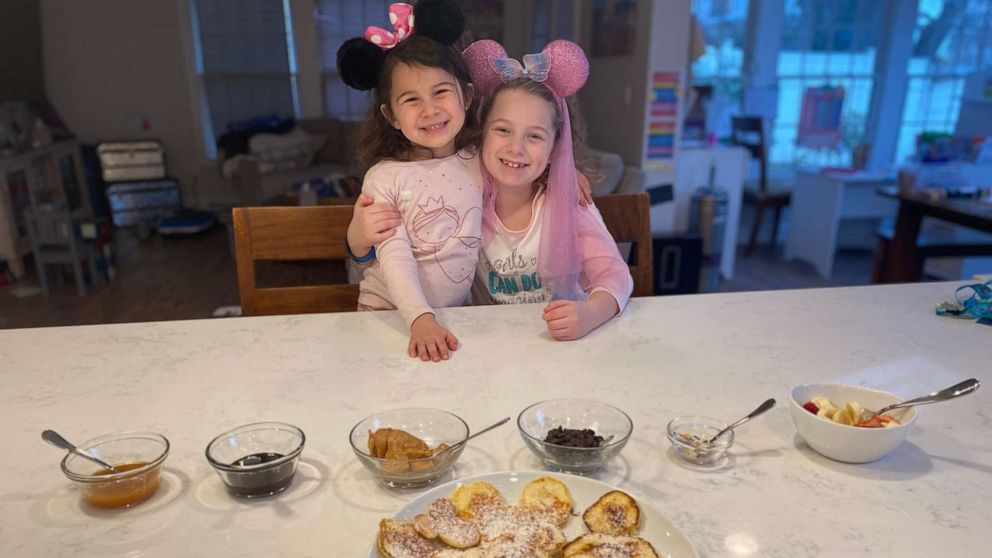 "They're both very artistic and creative so we thought they'd have fun with it," Gubenko said.
The girls created rides in the backyard of their Long Island home -- complete with a "Splash Mountain" slide and "Magic Carpet" swing set.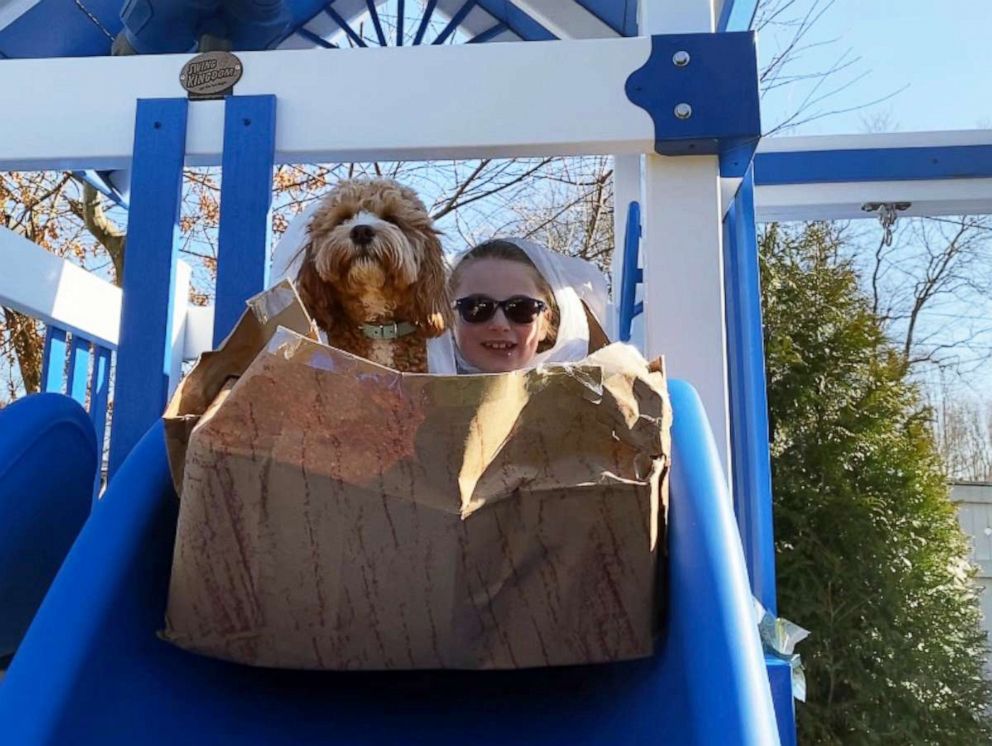 Even Grandma got in on the fun, helping the girls create a slinky dog cut out for their "Toy Story" roller coaster.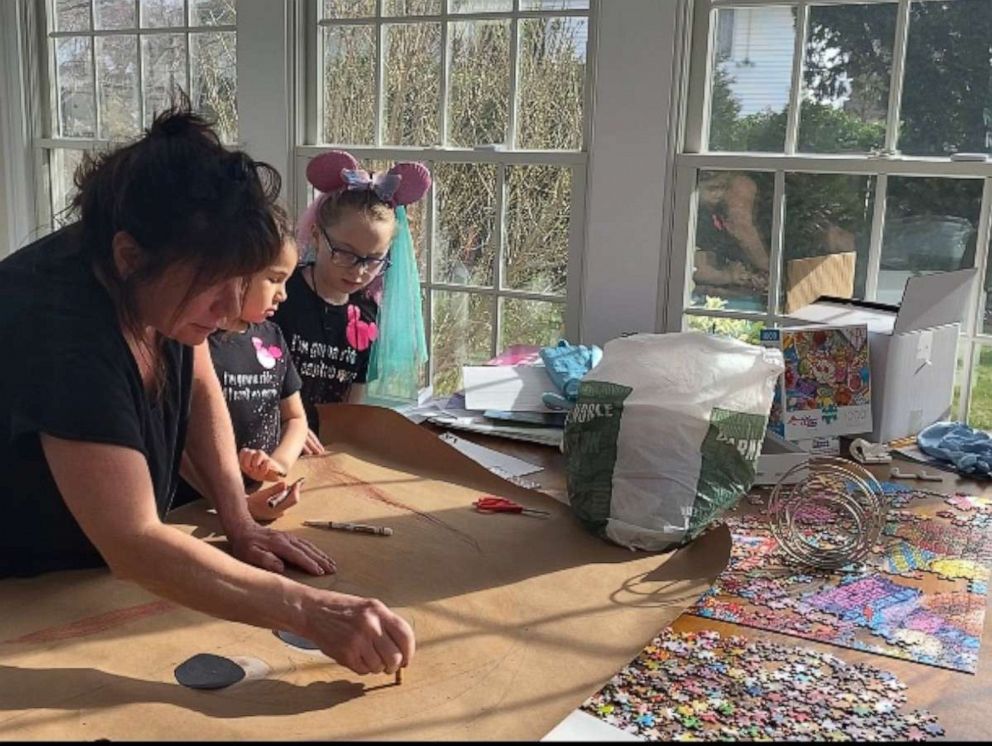 The experience wouldn't be complete without a few iconic food items. From breakfast with Chef Mickey to homemade Dole Whip ice cream, the whole family got their fill of Disney-themed treats.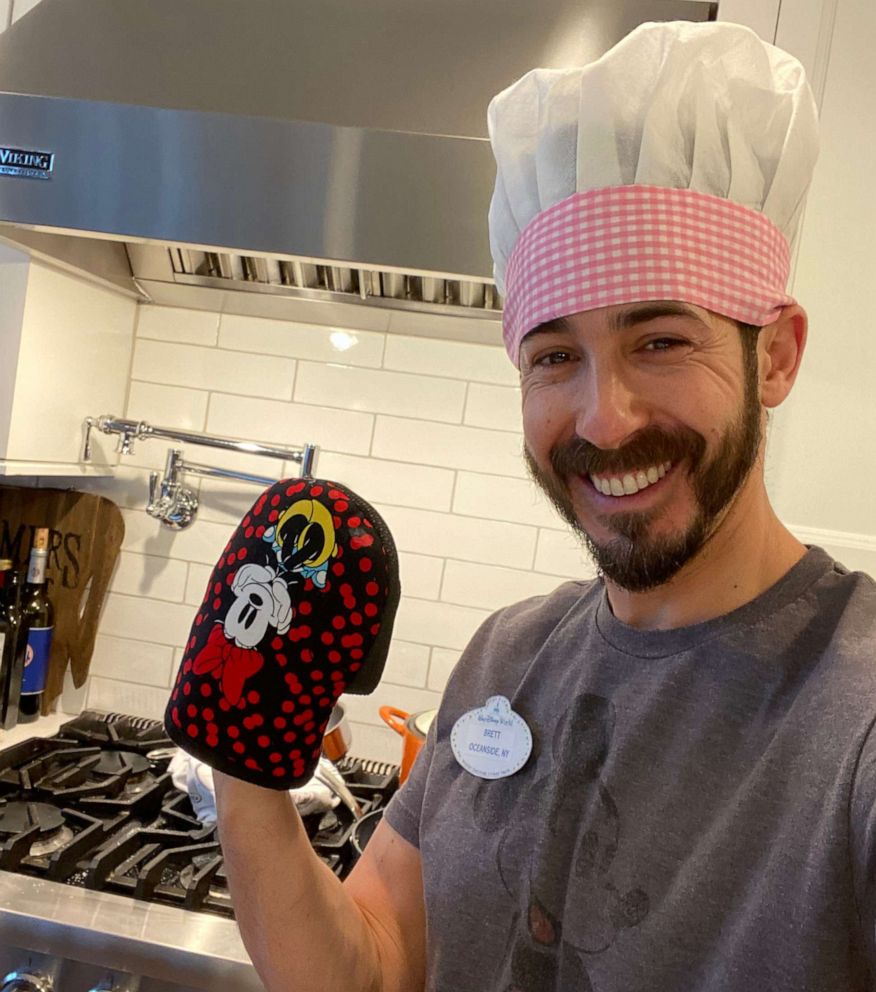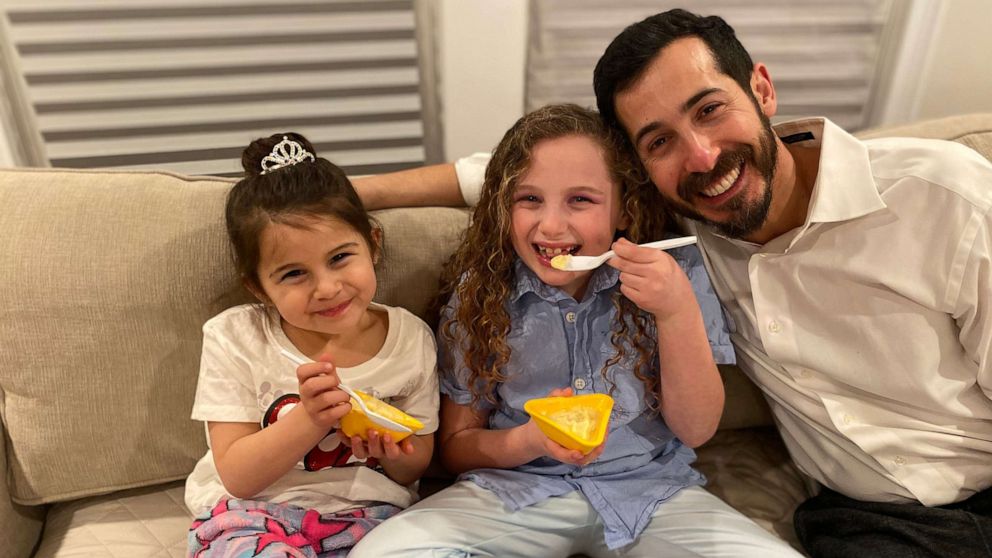 Gubenko also treated the girls to a princess dinner, bringing out her old "Beauty and The Beast" dress from a few years back.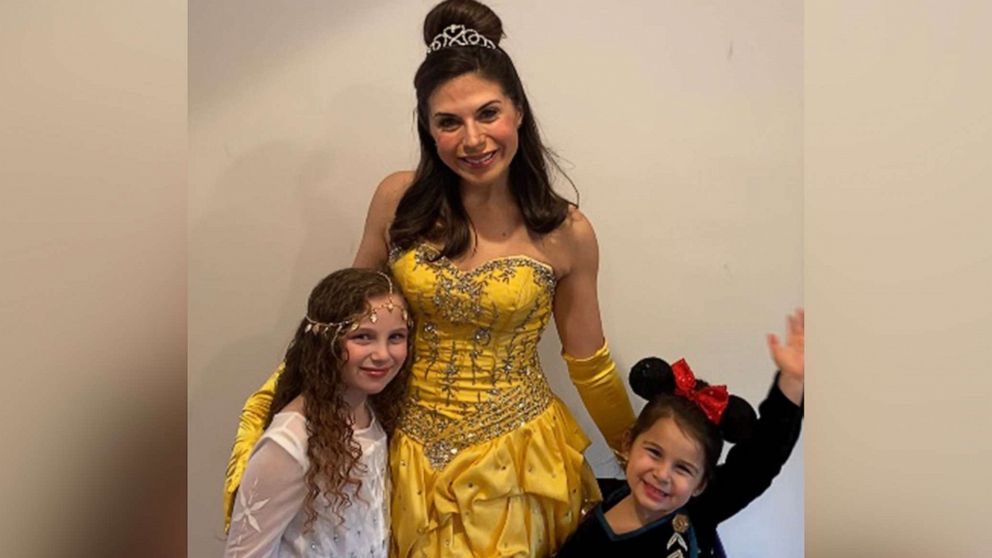 The family finished the day by projecting the famous Magic Kingdom fireworks display, turning their living room into Main Street, USA, for a few short moments. Gubenko said her daughters were over the moon.
"They were so happy and really had the best time," said Gubenko. "I'm glad we were able to turn the whole situation into something positive for them."
Gubenko said the family hopes to reschedule their trip once the coronavirus pandemic subsides and Disney World Resort reopens.