Getting an up-close look at new statue found in Easter Island
"Good Morning America" co-anchor Michael Strahan reported live from Easter Island, where he is exploring how climate change is affecting the remote volcanic island's famous moai stone statues and how plastic garbage is traveling through the ocean and inundating the island.
"GMA" was the first to get a look at the newly-discovered moai statue that was found in a dry lake bed last week. Lake Rano Raraku has recently evaporated in the last two years, due in part to climate change, and a recent fire that incinerated the surrounding vegetation has unveiled this recent discovery that is the first of its kind.
"There have been no moai that are found in what was previously a lake. So this is a first," Terry Hunt, a professor of archaeology at the University of Arizona, told "GMA." "We could see more new discoveries of moai from the lake bed and under the present dry conditions. We have an unusual opportunity to look a little closer."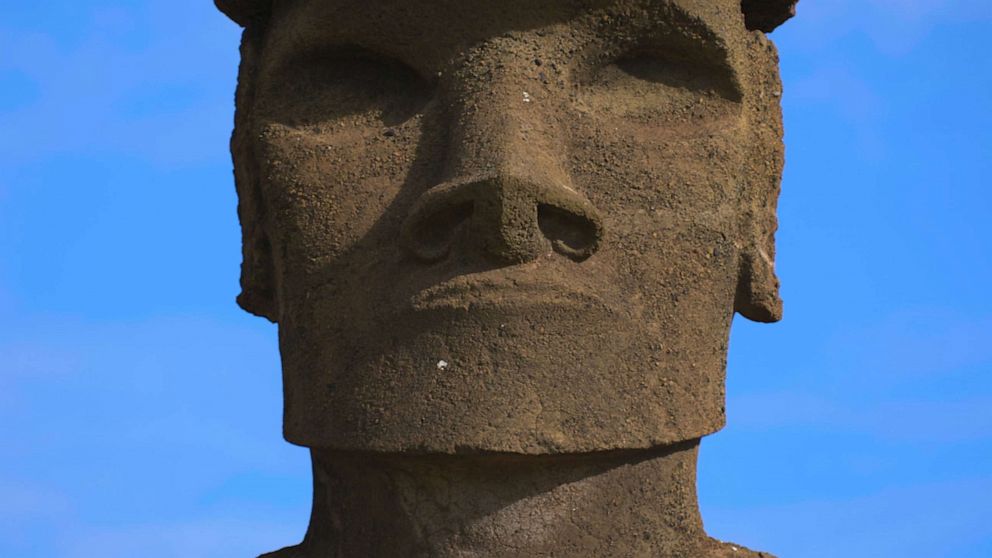 Easter Island, natively known as Rapa Nui, is a remote volcanic island in Polynesia that formed from volcanic eruptions in the middle of the Pacific Ocean.
Gina, a Rapa Nui native, is a central member of the tight-knit community of around 8,000 residents who live on the island.
She took Strahan to explore one of the most beautiful sites on the island: the Rano Kau crater.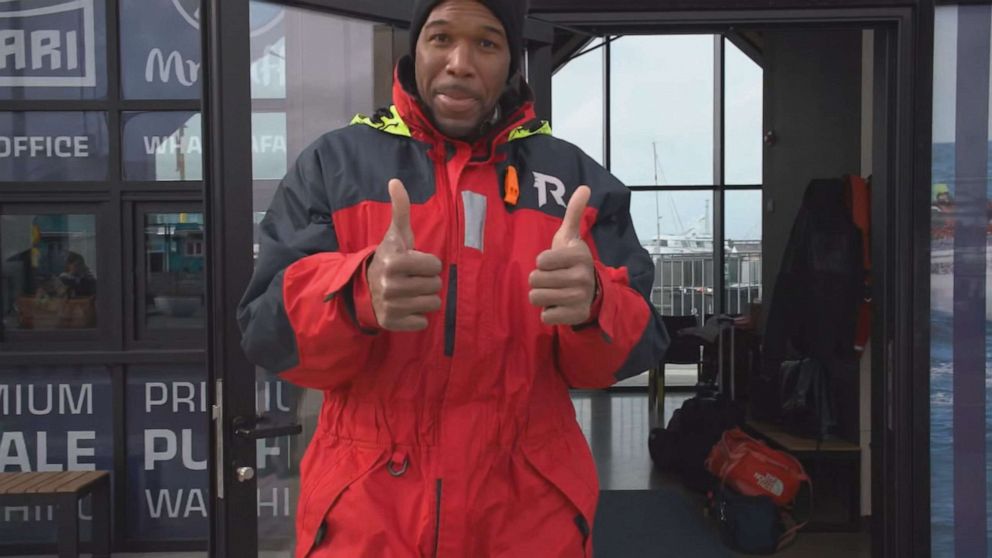 "One of the most unbelievable things I have ever seen," Strahan said when he first saw the crater. "Oh my goodness this is amazing. It's beautiful."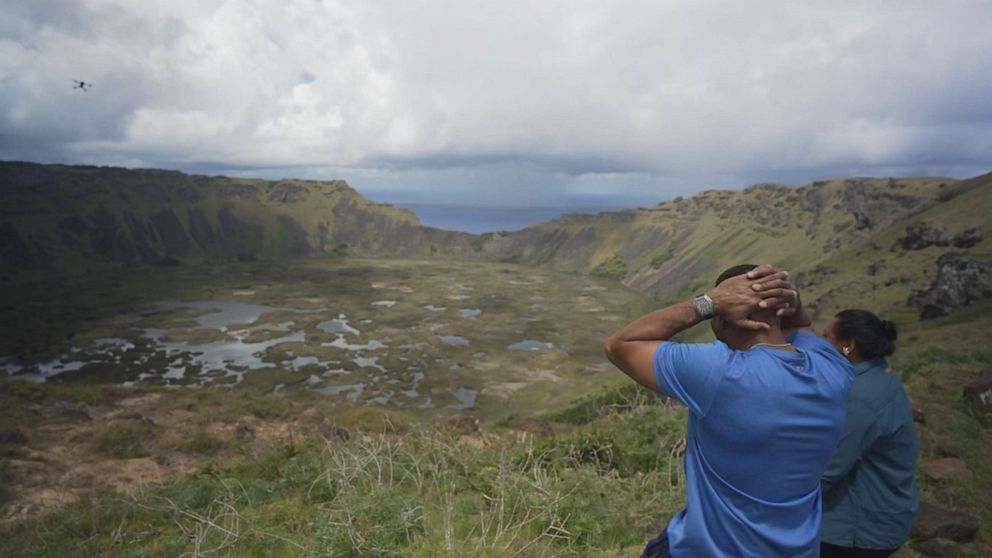 While the island is known for its monumental sites like the moai statues and Rano Kau crater, the wonders are not immune to the effects of climate change.
The giant moai statues, which are carved from volcanic rock and have stood proudly for years, are affected by the dry and humid climate.
Strahan continues to investigate the impact of climate change on the island this week, including how it affects the island's locals, threatens the moai statues and harbors plastic build-up in the surrounding waters.
Tune into "GMA" at 7 a.m. on Thursday, March 2, to see Strahan live from Easter Island.