For Harry Potter fans the world over, there's a new item to add to your bucket list: the new Harry Potter coaster that opened Thursday at The Wizarding World of Harry Potter at Universal Studios Orlando.
Hagrid's Magical Creatures Motorbike Adventure is a fast-moving, heart-pounding journey through the Forbidden Forest on Hagrid's motorbike. The attraction takes riders through a page of the Harry Potter story never before seen. So whether fanatic or novice, the experience is new.
Even the Harry Potter film stars who were on hand for the opening were surprised. The Blast-Ended Skrewt, for example, is something we have read about but never seen until now.
Blast-Ended Skrewt is a cross between a giant scorpion and an elongated crab and created by Hagrid. Guests come face-to-rear with the "blasting end" of the creature. And then something quite unexpected happens.
"To have a creature fart on you, that's nothing I've ever experienced on a ride," said Oliver Phelps, who played Fred Weasley in the Harry Potter movies.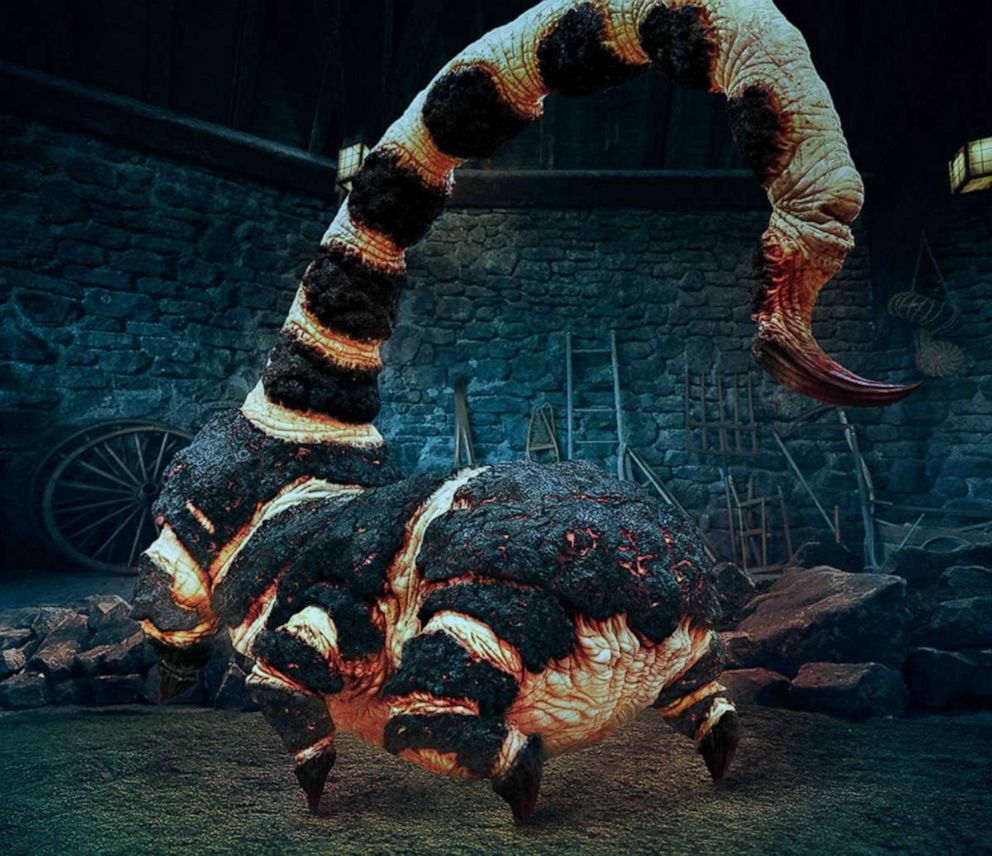 "The sheer speed of it is incredible," James Phelps told "Good Morning America." The ride reaches an impressive 55 miles per hour.
"You're not really aware of anywhere else in the park [while you're on the ride]," said James Phelps, who played George Weasley.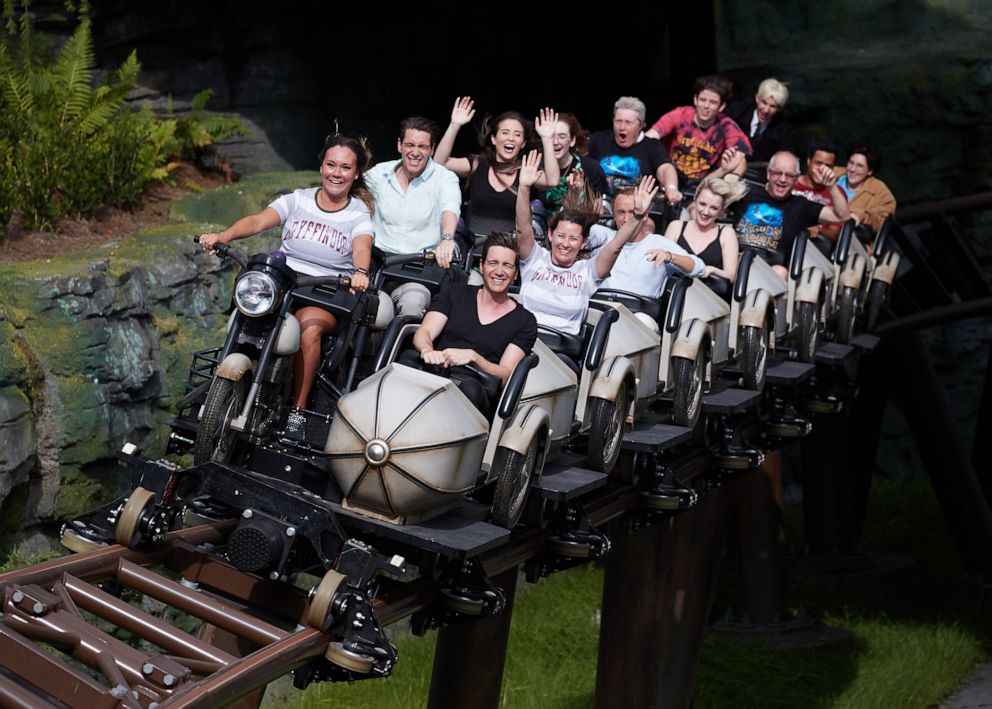 Tom Felton, the actor who played Draco Malfoy, agreed. "It feels like a completely separate universe to Hogsmeade and Diagon Alley," he said.
There's incredible in-story details at every twist and turn, but you'd have to ride the attraction several times to see them all: depending on your position -- front or back, motorbike or sidecar -- the view is different each time.
Evanna Lynch, who played Luna Lovegood, told "GMA" she was impressed by the level of storytelling.
"The architecture is really beautiful," she said. "It looks like Hogwart's ruins. They've really taken care to make sure it's very authentic."
The coaster has seven total launches, the most of any roller coaster in the world. It is the first U.S. coaster to feature a free-fall vertical drop, which totals 17 feet. One particular moment can be very dramatic: the rider finds his or herself in the Devil's Snare when suddenly the entire ride drops from one track to another below and then the ride continues.
"Five times in it still surprises me," Felton said.
Guests will be catapulted 65 feet in the air at a more than 70 degree angle and then immediately dropped backwards in one movement. It will be the longest roller coaster in Florida, measuring 5,053 feet or nearly a mile in length.
Seeing fan reaction to the ride is "fantastic," Felton said. "To see so many fans who have been wanting an opportunity to take a a wizarding class for themselves, now they finally get the chance to do so. It's quite exhilarating."