Mahani Teave was 9 years old when she left her home on Easter Island to pursue a career as a pianist. Now, she's returned home, bringing instruments with her to spread music across the island and help preserve its culture.
Teave said she was 9 years old when the island got its first piano.
"It was very exciting when the first piano came. I heard that this teacher was coming to this island and she was bringing her piano," Teave told "Good Morning America," adding that she immediately went to search for the teacher. "The next thing I know is I'm playing her piano."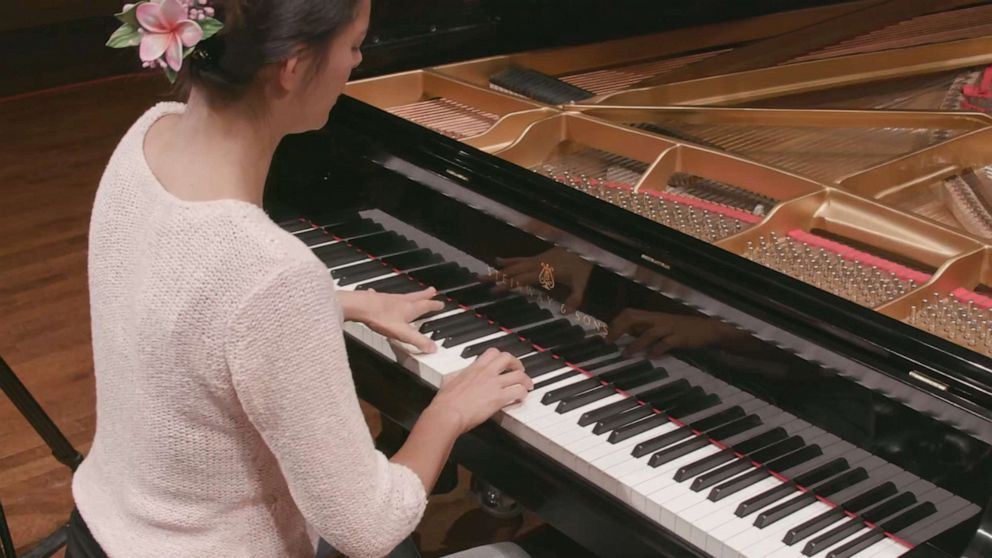 Teave said she was able to leave the island to further her craft, with the intention of launching her career on a global stage, but something kept calling her home.
"The thing is that there was always this sort of umbilical cord connecting to the island and always pulling somehow, like missing the island so much," said Teave.
In 2011, Teave started a sustainable music school called Toki Rapa Nui School of Music and Arts, which opened in a physical space in 2014, and was created using 2,500 tires, 60,000 cans and bottles, solar panels, tanks to collect rainwater and a garden to provide food.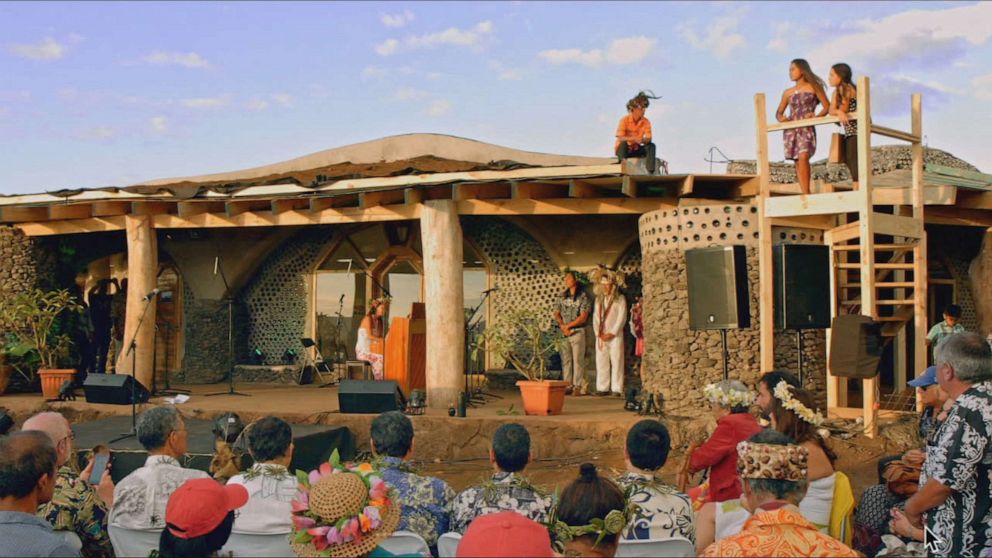 "We wanted to somehow face the different difficulties that we have on the island. One is the amount of garbage that is being generated here," said Teave. "So our idea was to be an inspiration to others and somehow propose solutions."
Today, more than 100 people on the island are able to learn about both music from around the world and the traditional music of the Rapa Nui people. Teave said music has helped people on the island connect more deeply with their heritage.
"The children, when they learn to speak, it's connected with the intuition," she said. "That's the way you preserve the culture. The people who live here can also somehow understand that they are also guardians of this place."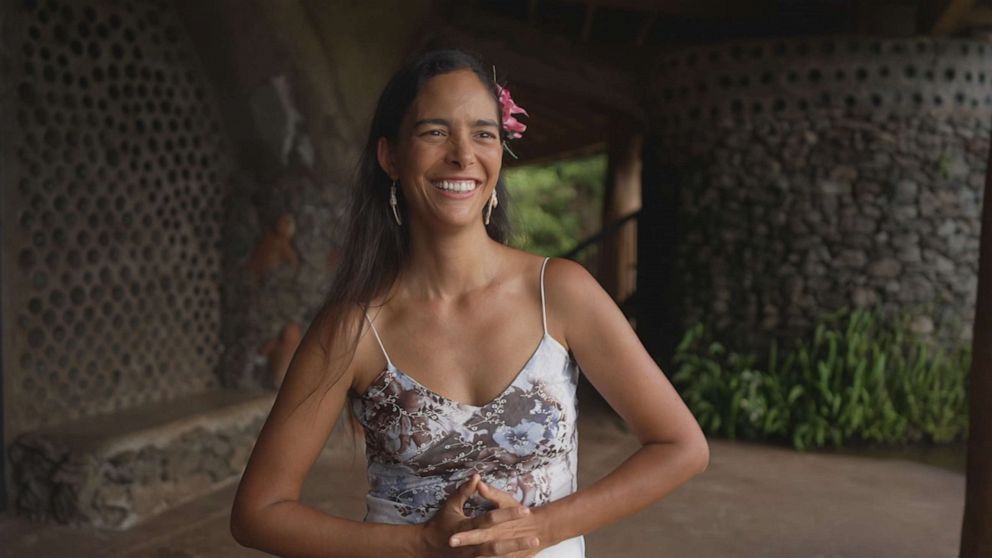 "I hope they become fulfilled human beings, have empathy to others, care for the environment, to believe also that they can make this world a better place," Teave added.
Teave -- who will begin touring North America in the fall and will release her picture book, "The Girl Who Heard the Music," in April -- likens her mission to an orchestra, aimed at creating harmony around the world.
"If you see an orchestra, it's the most incredible thing because you have all kinds of people respecting each other, listening to each other, paying attention to the smallest detail," she said. "And I think that's how society should work, in harmony somehow."