Adele reveals she suffers from 'really bad' sciatica: What to know about the painful condition
Adele reveals she suffers from sciatica
Kevin Mazur/Getty Images for AD
Adele revealed she is suffering from a type of nerve pain while performing at her Las Vegas residency.
In a video shared online, the 34-year-old singer is seen walking across the stage during a recent date of her Weekends with Adele residency at The Colosseum at Caesars Palace.
As she walks, Adele is heard telling the audience, "I have a wobble these days because I have really bad sciatica."
Sciatic pain is an irritation of the sciatic nerve, the largest nerve in the human body, which runs from the lower back to the legs, according to the Hospital for Special Surgery in New York City.
The symptoms generally include a shooting or burning pain from the lower back down one leg, as well as feelings of numbness or a tingling sensation or muscle weakness, according to the Hospital for Special Surgery.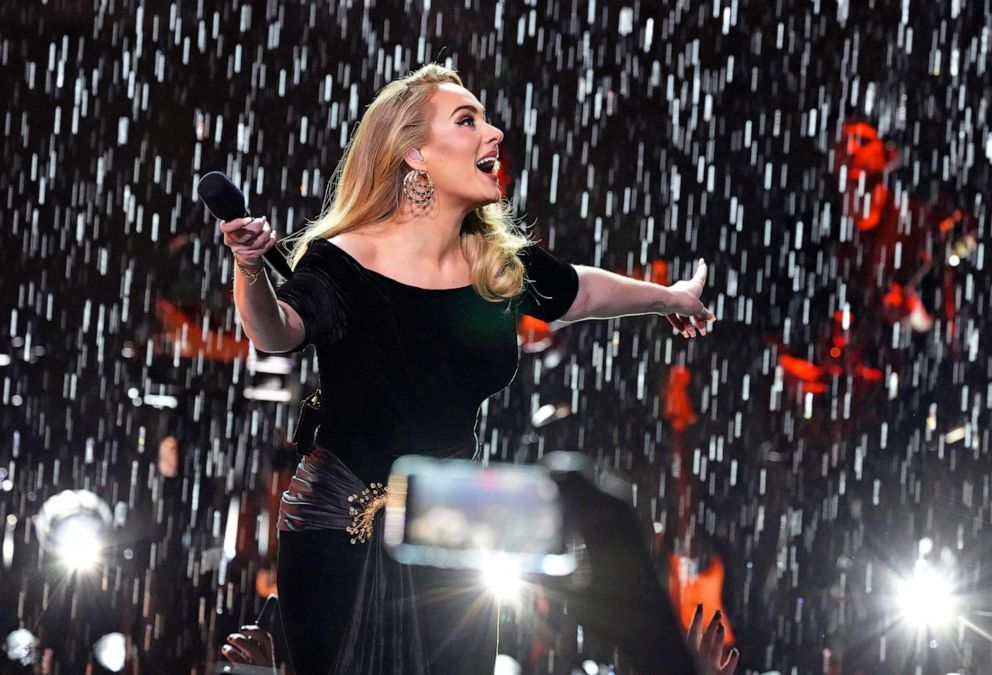 Adele, who is performing her residency through March, has previously spoken about suffering from back pain.
She said in a 2021 magazine interview that she has suffered from two slipped disks in her back.
"I slipped my first disk when I was 15 from sneezing. I was in bed and I sneezed and my fifth one flew out. In January, I slipped my sixth one, my L6," she told The Face, adding, "I've been in pain with my back for, like, half of my life, really. It flares up, normally due to stress or from a stupid bit of posture."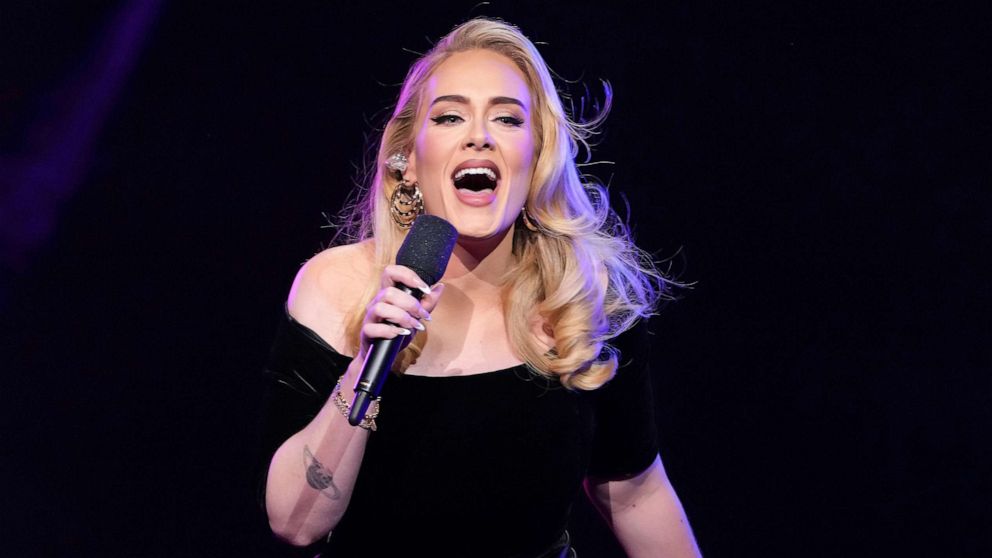 Adele told the magazine she helped heal her back pain by strengthening her abdominal muscles while losing weight.
"But where I got my tummy strong, down at the bottom, which I never had before, my back don't play up as much," said Adele, the mom of a 10-year-old son. "It means I can do more, I can run around with my kid a little bit more."
Sciatica is fairly common, affecting as many as 40% of people at one point in their lifetimes, according to the Cleveland Clinic.
Here is what to know about the painful condition.
What causes sciatica?
Sciatica is caused by a variety of factors, everything from the general wear and tear of aging to sudden pressure on the disks around the lower spine, like a herniated or slipped disk, according to the American Academy of Orthopaedic Surgeons.
There are also multiple risk factors for the condition, including a previous injury to the lower back or spine, an active job that requires heavy lifting, an inactive lifestyle that involves sitting and limited exercise, diabetes, smoking, osteoarthritis and obesity, according to Cleveland Clinic.
Weak abdominal muscles can also contribute to sciatica, as can improper form while exercising, specifically strength training.
Who is most likely to suffer from sciatica?
Sciatica affects people of all ages, but it is most common between the ages of 30 and 50, according to the American Academy of Orthopaedic Surgeons.
The American Academy of Orthopaedic Surgeons notes that people under the age of 40 are most likely to experience sciatica due to a herniated disk, while people over the age of 40 typically experience it due to bone spurs and arthritis.
Pregnant women are also more prone to sciatica because of the loosening of ligaments that happens naturally due to hormones in pregnancy, as well as the weight and position of the baby, according to Cleveland Clinic.
What does sciatica feel like?
Sciatica can feel like a shooting pain from the lower back through one leg, as well as a numbness or tingling sensation or a feeling of muscle weakness.
The pain may increase when you "bend over, lift objects, twist, sit down, cough or sneeze," according to the Hospital for Special Surgery.
The key symptom that diagnoses sciatica, according to the Hospital for Special Surgery, is leg pain associated with back pain.
How is sciatica treated?
If sciatica is mild, it can be resolved using at-home treatments like lower back stretches, resting from activities that cause pain and applying ice to the painful area, according to the hospital.
If at-home treatments do not work, sciatic pain can also be treated through physical therapy, focusing on exercises that reduce pressure on the sciatic nerve, according to Cleveland Clinic.
Prescription medications may also be administered to help with pain, and in some cases spinal injections of anti-inflammatory medicine are used to help reduce the pain and swelling, according to Cleveland Clinic..
In the most severe cases that are not helped by other treatments, spinal surgery may be considered.
How can sciatica be prevented?
While not all cases can be prevented, there are things that can be done to help lessen the risk of sciatica, according to Cleveland Clinic.
Those steps include maintaining good posture, maintaining a healthy weight, not smoking, exercising regularly, choosing low-impact activities like swimming and walking and protecting yourself from falls.