Daughter of slain Sandy Hook principal reveals cancer battle
After losing her mother, Principal Dawn Hochsprung, in the 2012 Sandy Hook Elementary School massacre, Erica Lafferty is now fighting for her own life.
Lafferty, 38, said she was diagnosed with cancer in the brain and has spread to her gastrointestinal tract.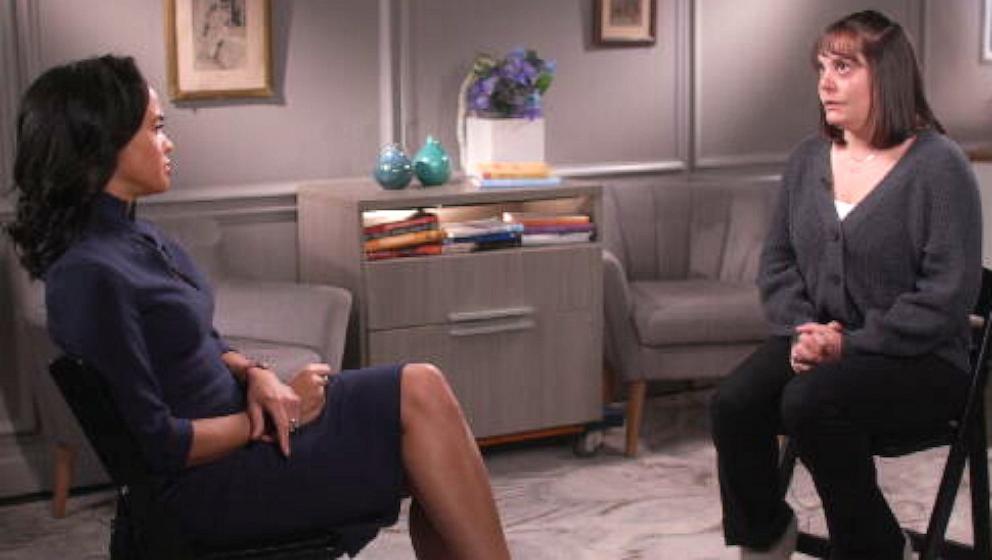 Speaking with ABC News' Linsey Davis, Lafferty said she can no longer afford the chemotherapy that could potentially save her life. The necessary medical care could cost as much as $45,000 per month, according to Lafferty.
Lafferty won a $111.4 million settlement last year as part of a larger $1.4 billion judgment against media personality Alex Jones for defamation, including promoting lies about the Sandy Hook massacre. Jones said the defamation judgments violate his free speech rights. He has since filed for bankruptcy and has not paid out Lafferty, or any of the Sandy Hook families.
"The legal process takes time, and that's time that Erica unfortunately doesn't have right now," said Chris Mattei, attorney for Sandy Hook families.
Lafferty said she did not want to have the harrowing conversation with her doctors to discuss the possibility that she would not be able to afford future care.
"They asked me if I wanted to have that conversation and I told them no," said Lafferty.
An attorney for Jones said that the bankruptcy case remains active.
"There is no ability to pick and choose among the creditors. The plaintiffs should press their claims through counsel and not the press," an attorney for Jones told ABC News.
Lafferty's attorney is asking permission in court to seek a loan against the judgment.
"It's not an ideal scenario, but it's one that she's exploring," said Mattei.
Lafferty has a GoFundMe to raise money for her medical bills.
"My mom was killed at 47, and she was young and fierce and funny and determined," said Lafferty. "And I don't think that there should be two lives cut so short."
She said she is resolved to continue the fight for her life.
"I'm not done yet," Lafferty said.