Mental health on campus: College students launch a side hustle to help other students' mental health
College students launch a side hustle to help other students' mental health
October 10 is World Mental Health Day. To mark the day, we're sharing proactive ways to help prioritize mental health.
College is a stressful time with everything from anxiety to depression sending students to seek help for their mental health in record numbers, data shows.
But now, four students at Marquette University are doing something about it. They launched a business called ConfIdence that delivers self-care boxes to college students across the U.S.
"You're doing your very best because you're spending all this money to go to a great university and you're supposed to be having fun, but at the same time you're supposed to have a job out of college that pays over $80,000," founder Mae Haggerty said of the pressure placed on college students. "College students don't realize that you need to take the time to build up yourself before you're able to do all that."
Haggerty and three of her classmates — Jonathan Constantine, Panagiota Roumeliotis and Isaac Haubrick-Feil — launched the business after meeting in an entrepreneur class last fall.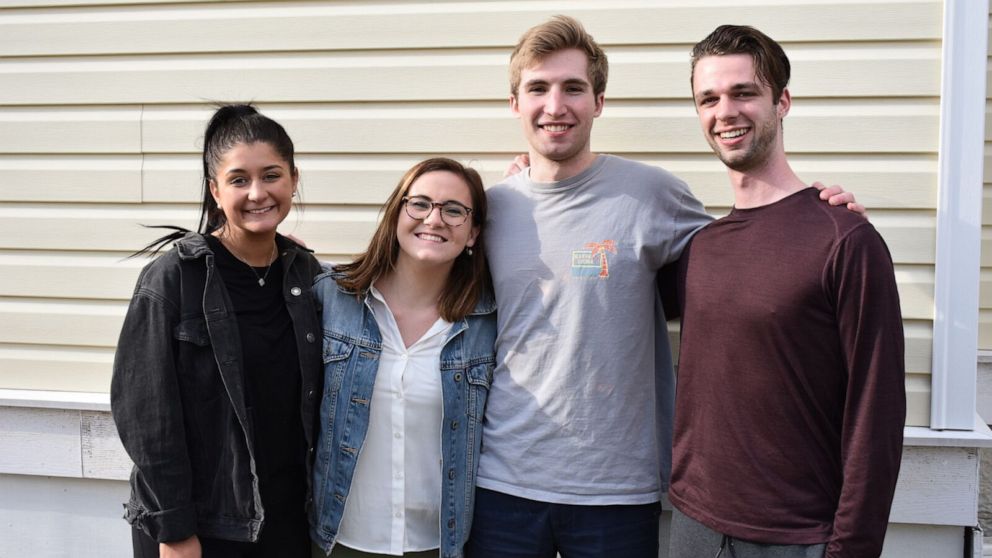 Haggerty came up with the idea of self-care boxes for students after her own battle with depression and anxiety. Her three business partners also had their own experiences with mental health, which led them to identify the need for college students to practice more self-care.
"I saw all these other people [in college] doing fun things and I was like, I have to do these things, work three jobs to make more money, be the best in school because everyone else is doing fine and I should be doing fine," Haggerty said of her own struggle. "I was bottling it up and that's when I started having panic attacks and anxiety issues."
Haggerty eventually got help through a counselor and realized the most helpful thing for college students is to be open about their mental health struggles.
"Once I started opening up, I found I was not the only one [struggling] at all," she said. "All of my friends were dealing with things that they didn't talk about as well."
College-age students ages 18 to 25 have the highest prevalence of mental illness, according to the National Institute of Mental Health.
Haggerty said she and her co-founders want to use the self-care boxes as a way to make students recognize mental health as something they need to address daily.
"We like to talk about it as mental hygiene because it's like brushing your teeth, you have to do it every day," she said.
The four co-founders handpick the items that go in the ConfIdence boxes each month. They are usually items that have personally helped them in the past. A ConfIdence box earlier this year, for example, included a "letter to my future self" journal and pen, tea, chocolate, eucalyptus roller ball oil, a worry stone, hand warmers and lip balm.
Boxes also often come with books, and each box includes a letter from the co-founders explaining the inspiration behind the items in the box.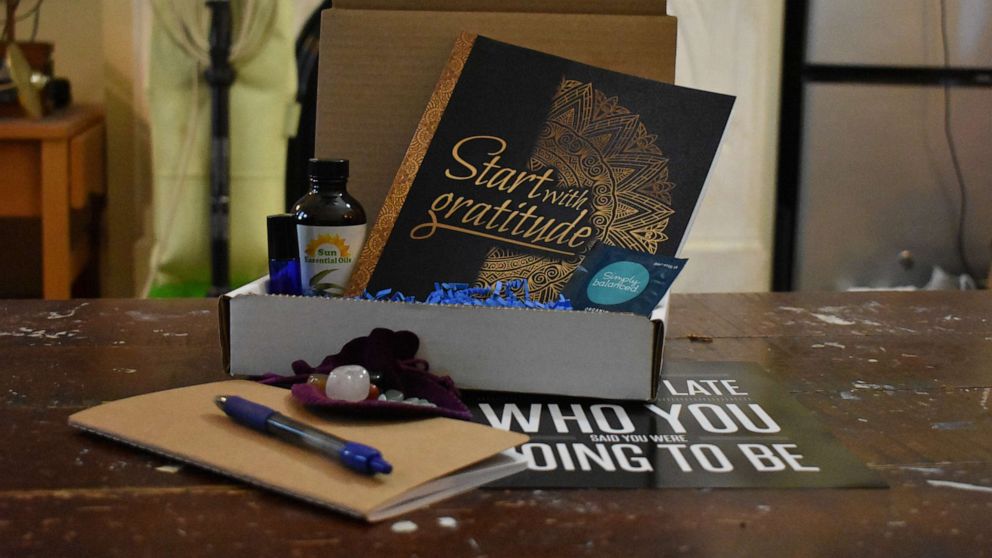 Each box is $30 and is delivered within two weeks of ordering to any college in the United States. The team is in the process of making ConfIdence a monthly subscription service.
The four founders are all seniors who will be graduating later this month. After seeing the need for the self-care boxes, they plan to continue to grow ConfIdence even as they start full-time jobs and graduate studies across the country, according to Haggerty.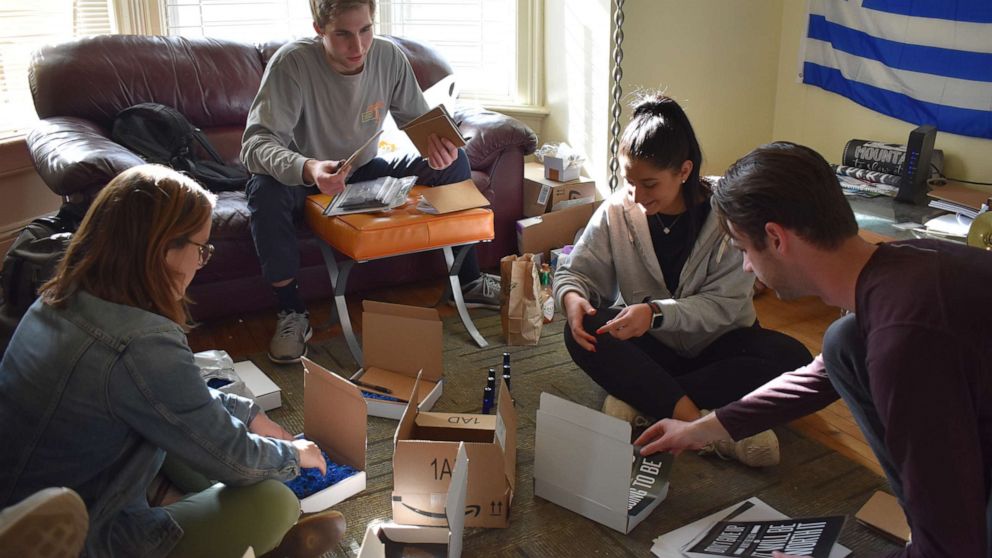 Conversations surrounding mental health, such as how to help students and how to break the stigma, have been prominent on the Marquette campus for the past year, according to the school's president Dr. Michael Lovell.
"It's really something that's overwhelming us," Lovell said of the need for mental health care on campus. "So things we can do for prevention, which is what this project is doing -- those small things can make a big difference."
"That's what is so great about this project, that the box has lots of little things that are going to help students and keep them in the moment and not get too overwhelmed about their next assignment or final or social lives," he said, adding that the university is looking into making the boxes available to incoming freshmen.
If you or someone you know is in crisis, contact the National Suicide Prevention Lifeline at 1-800-273-8255 or the Crisis Text Line by texting HOME to 741741.
This report was originally published on May 8, 2019.