This mom is on a mission to show her daughter her birthmark is beautiful
One mother is dedicated to reaffirming that her daughter is beyond beautiful.
Nicole Hall's daughter, Winry, was born with an extremely rare birthmark called congenital melanocytic nevi, or CMN. As such, the 13-month-old has a trait that makes her distinct from other children.
"When they first handed her to me, I thought it was a bruise," Hall told "Good Morning America." "It was then quickly apparent to my husband and I that it was not a bruise. And like the name, I thought it looked a lot like a mole."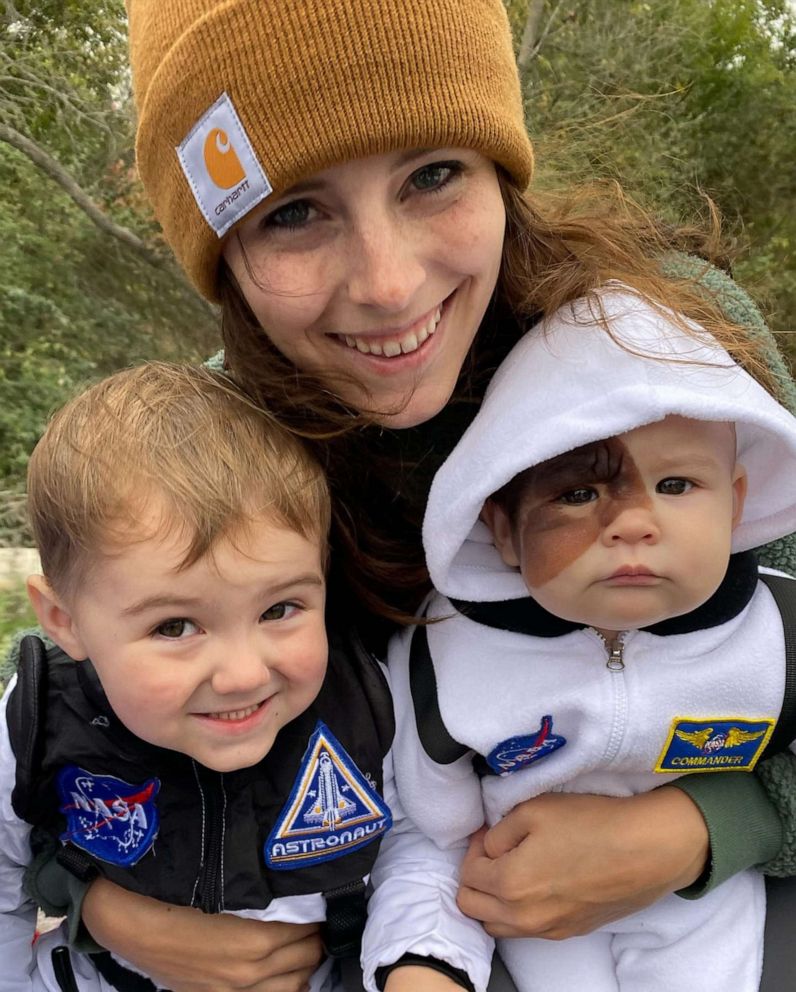 According to the report by the National Organization for Rare Diseases by Dr. Harper Price of Phoenix Children's Hospital and Dr. Heather Etchevers of Marseille Medical Genetics, CMN can be light brown to black patches, can present in various ways, and may cover nearly any size area or any part of the body.
Instead of being sad about her daughter's circumstances, Hall said she utilized the power of social media to promote awareness about CMN and to encourage others that being "different" is your superpower.
"For a lot of people, this is the first time seeing a birthmark like hers and that's part of why I enjoy sharing," Hall said. "This is a good conversation for parents with their children to see kids have differences, or for those parents who do have a kid that looks like Winry or has any kind of a birthmark to see their child represented."
According to the Children's Hospital of Philadelphia, Winry's diagnosis could put her at a higher risk of developing melanoma. But Hall said she worries less about the risk of cancer than about the frequency of bullying she may experience as she gets older.
Still, Hall said she stays on top of things by taking extra measures to protect her skin.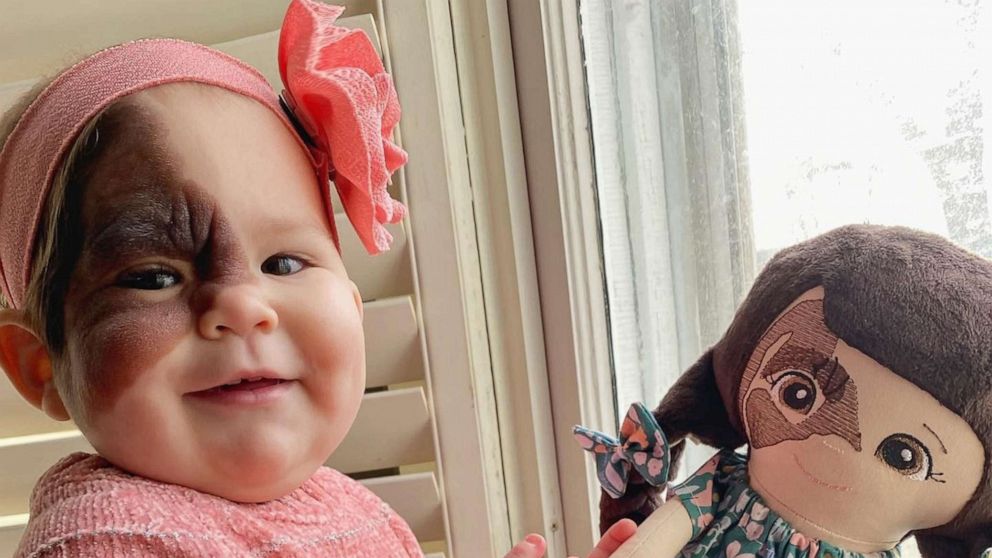 "Her health and happiness are our top priority. We have to monitor her with sunscreen. I'm careful with hats and that sort of thing," Hall said. "I know our regular dermatology appointment is probably going to be our best friend growing up."
Her mom said Winry's character is what truly sets her apart.
"She just radiates joy. She's almost always laughing or shrieking. She is just the happiest baby I have ever seen," Hall said. "She's a big talker already. We haven't got a whole lot of words out, but she tells you like it is and she's already getting a little bit of sassiness, so I think we're gonna have a lot on our hands."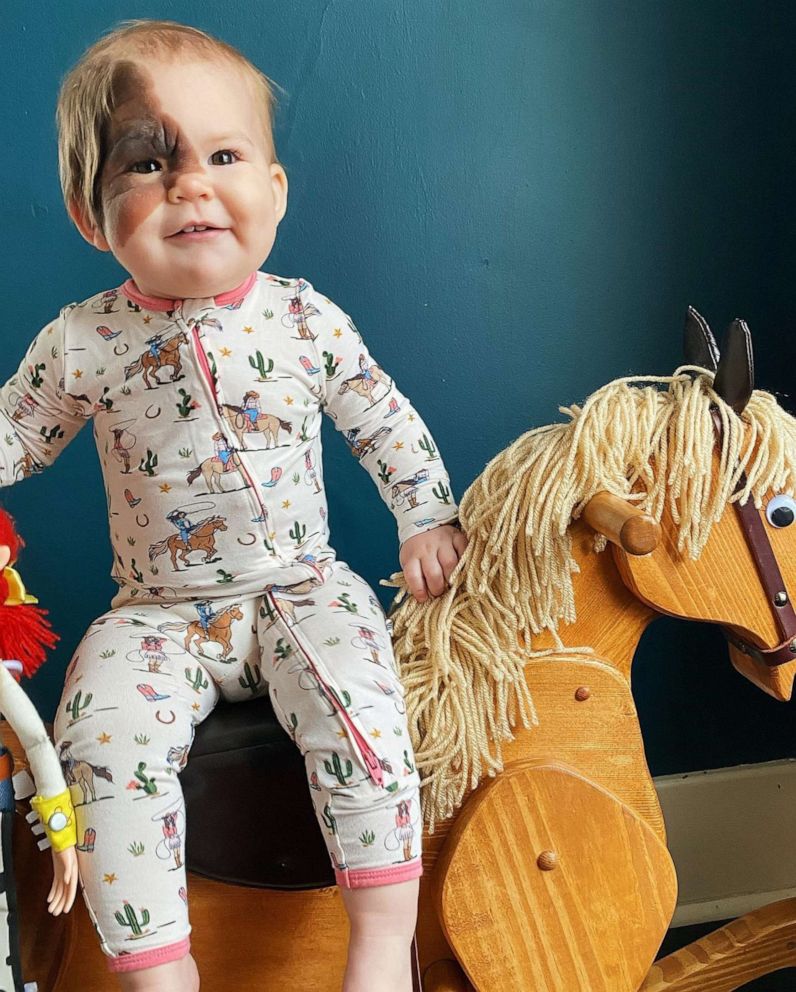 The massive following she has cultivated on TikTok has allowed Hall to virtually meet people from across the globe with a similar background to her daughter.
"We've got to talk to several people from Brazil with birthmarks," Hall said. "One of them has one that is almost identical to Winry and it's been so fun to talk to her because she's almost exactly my age."