A mental health awareness nonprofit organization is using hip-hop to bridge the gap between mental health struggles in Black and Brown communities and music as a healing tool.
Peel Dem Layers Back, founded in 2016, cites the organization's mission as realizing, "a world where Black Men and Boys are able to creatively cope with trauma, positively express emotions and foster community with others through healthy relationships with self, partner, family and protective relationships with the world," according to the group's website.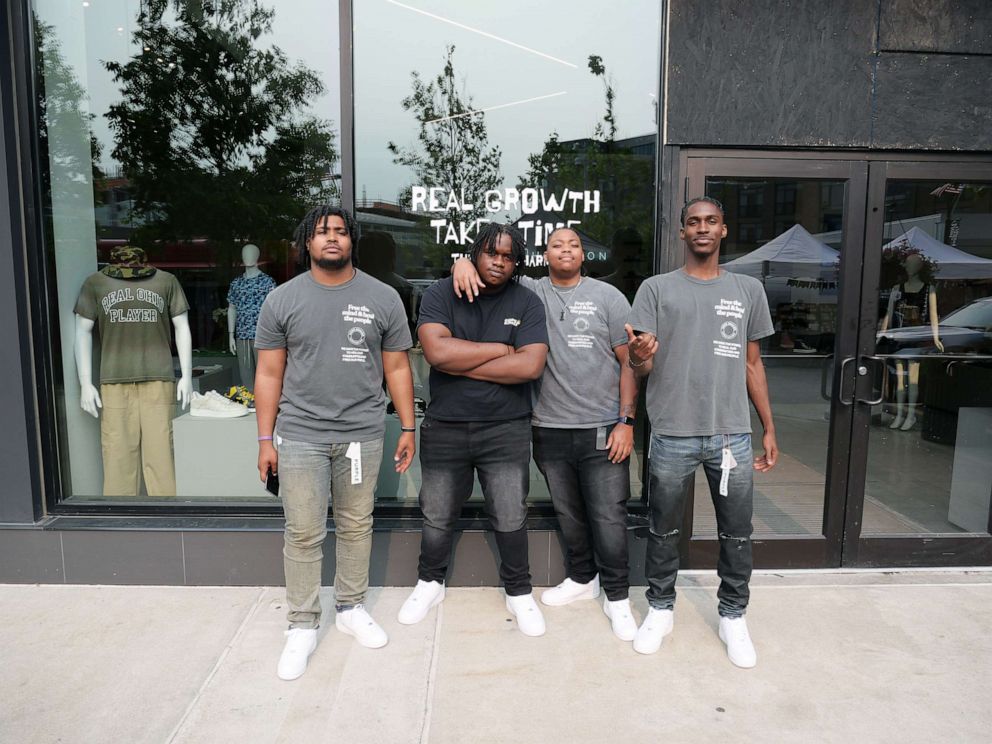 Hip-hop artist and mental health advocate Archie Green founded the nonprofit organization with the intention of destigmatizing mental health in Black and Brown kids.
"A lot of times Black youth are ignored. They want to feel validated, they want to feel heard," said Green.
Green's own personal experience informed his desire to start the nonprofit. Unsure if therapy was geared for him as a Black male, Green said he used music to diffuse his pain.
"I channeled my pain into my art," he said.
In an effort to elevate the voices of Black and Brown youth feeling similarly, Green conceived a musically focused approach.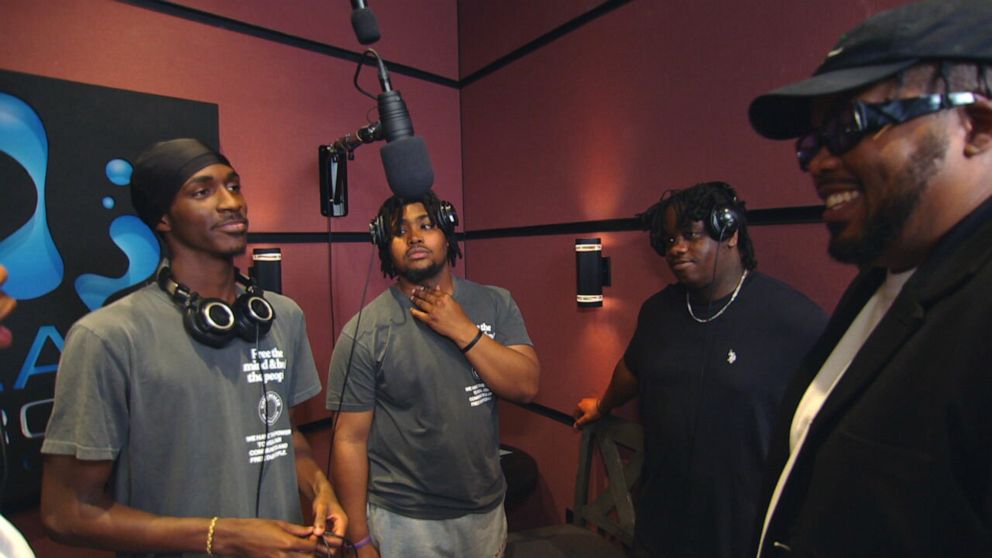 Cope Dealer, a program offered by Peel Dem Layers Back, is a 10-week program that offers a safe space for kids to create their own original music as a way to open up pathways for communities in need of mental health resources. The program eventually formed the foundations of a new group.
The Cope Kingz, a group of four young men who create music together via the organization, work under the tutelage of Green.
"I honestly didn't know how to attack depression, so I would keep a persona that pleases everyone else," said K'Vyayre Hill, 19-year-old member of Cope Kingz. Hill said he was hesitant at the start of the program as he had done therapy and counseling before but "it didn't hit home."
That perspective changed when he met Green. "It was like he was my brother," said Hill.
According to another member of Cope Kingz, Tahj Banks, 19, the music they make comes from a place of vulnerability.
"We all made these songs when we were in a tough spot," said Banks. "Everything we speak of is from the heart and from the soul."
Less than half of young African Americans -- 41.8% -- between the ages of 18-25 received treatment for "serious mental illness" according to the 2018 National Survey on Drug Use and Health.
Outside of music, the program also offers additional mental health resources from licensed social workers like Ivan Conard. Conard said hip-hop can play an integral role in therapy.
"[Hip-hop] becomes a vehicle or catalyst to say, 'Hey, when you were feeling this way, what is a way to manage that emotion?'"
Music offers a more accessible path to mental health treatment, according to Green.
"It doesn't feel as awkward," he said. "It feels like something I can have a connection with."