Trying to get pregnant today is not your mother's experience.
Instead of just having sex, you can now pinpoint the exact days you need to do it, thanks to technology such as fertility bracelets, in-ear sensors, vaginal sensors and the more than 100 fertility apps on the market.
The technology is not just existent for women today in a way it was not for previous generations but growing in popularity, experts say.
"A lot more women are using them and it is a booming industry," Dr. Victoria Jennings, director of Georgetown University's Institute for Reproductive Health in Washington, D.C., said. "Once you put your mind to [getting pregnant], it kind of overwhelms everything. People are looking for options and looking for answers."
About 12 percent of U.S. women from the ages of 15 to 44 have difficulty getting pregnant or carrying a pregnancy to term, according to the Centers for Disease Control and Prevention.
More and more women are also delaying motherhood until their late-30s and early-40s when pregnancy is harder to achieve.
Is more technology helpful for women?
Women under 35 are advised to try to get pregnant for one year before seeing a doctor. For women 35 and older, experts recommend seeing a doctor after six months of trying with no success.
A concern among doctors is that women may use fertility apps and wearables instead of seeking medical expertise.
"Women who choose to use them to achieve pregnancy are likely women who have been trying for a while and haven't been successful," Jennings said. "My concern is women will say, 'I'm going to continue using this. There are claims that it works,' and it's going to delay them getting the other fertility care that they need."
There is also little research to support some of the claims of pregnancy success made by some of the devices and apps.
"This is a space where a number of companies have very reasonably determined they can make money," Jennings said. "They're marketing in a way that is going a bit beyond their data. There are some dangers associated with that."
Debating whether to use some of the devices, which can range from free to upwards of $200, can add to the already stressful experience of getting pregnant, experts say.
"It is good to empower women but there may be a line that gets crossed of taking advantage of that," Dr. Eric Widra, medical director of Shady Grove Fertility in Washington, D.C., said. "We also don't want women to feel disadvantaged if they don't have access to these things, or feel priced out."
The rapidly growing number of options and varying claims of success can make it confusing for women to navigate the options available to them, search for research and find the one that works the best for their lifestyle and needs, both Jennings and Widra noted.
The results of the fertility apps and wearables are also not a sure guarantee of pregnancy, or avoiding pregnancy, according to Dr. Jennifer Ashton, ABC News Chief Medical Correspondent and a practicing OB-GYN.
"You have to remember there are multiple factors that go on in fertility so a good result on a test doesn't mean you're going to get pregnant just like a bad result doesn't mean you won't get pregnant," Ashton explained on "GMA" last year. "For any average healthy young couple, their chances of conception per cycle are only about 20 percent."
What the new technology can be helpful for, the experts agree, is empowering women to know more about their bodies.
Here is what to know about four well-known fertility apps and wearables available to women.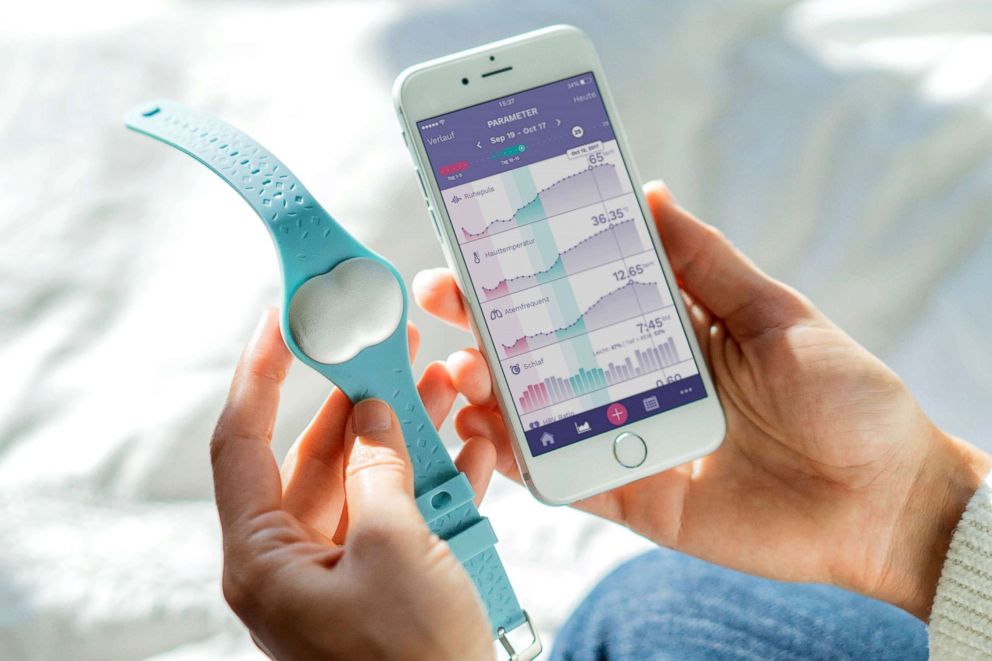 What it is: An ovulation tracker you wear on your wrist.
What it costs: $249.
What it claims to do: Ava collects data on parameters including breathing, stress levels, skin temperature and pulse rate. That data then goes into an algorithm to identify the most fertile days of your cycle, when you have a high likelihood of conceiving.
Ava's algorithm is able to detect an average of 5.3 fertile days per cycle with 89 percent accuracy, according to the company.
What the user has to do: Wear the bracelet at night and sync it with the Ava app in the morning.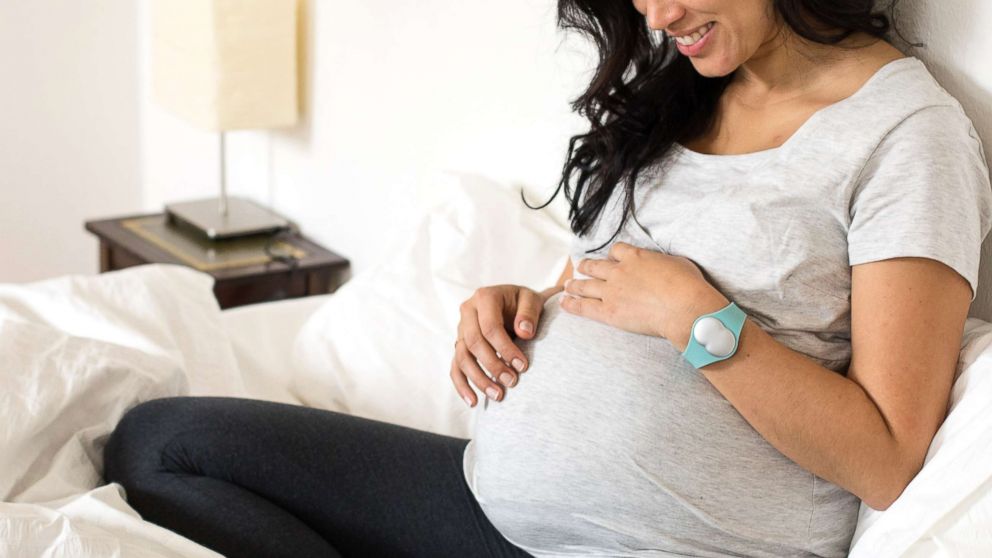 Who can use it: It cannot be used by women with polycystic ovary syndrome (PCOS) or endometriosis. It is also not approved or recommended for contraceptive use.
Research behind the claims: The main study touted by Ava for the device's success was funded by Ava and studied only 41 women. The company says it is conducting additional trials.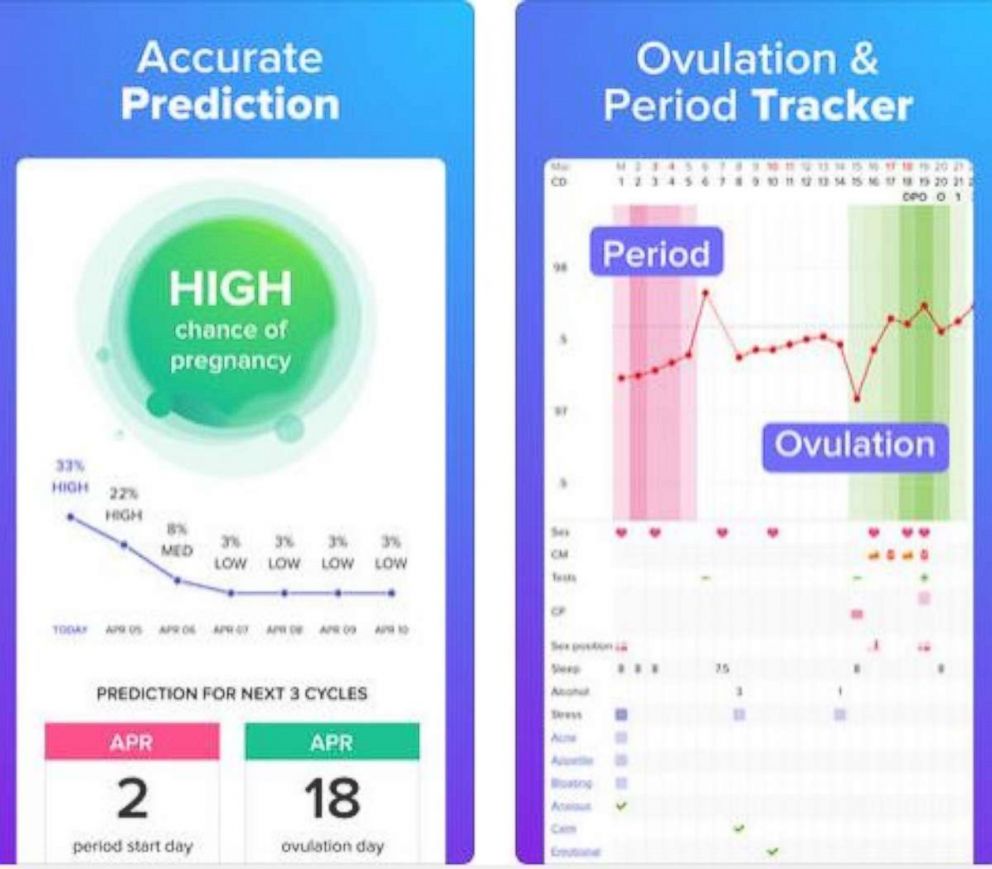 What it is: Ovulation app and fertility tracker.
What it costs: Free, with in-app purchases available.
What it claims: Glo presents itself as the "only period tracking and fertility companion that focuses on overall women's health." The app records your medications, sex, symptoms and mood and uses data analysis to produce an ovulation calculator and fertility charts.
The app also provides support for women after the loss of a pregnancy and helps them understand when they can begin trying to conceive again, according to Apple's App Store, where Glow is one of the five most popular fertility apps.
It syncs with other health apps like Apple's Health, Jawbone and MyFitnessPal.
What the user has to do: Enter data, the more the better. Glow claims its period tracker predictions "get smarter over time."
Who can use it: Glow can be used to attempt and avoid pregnancy.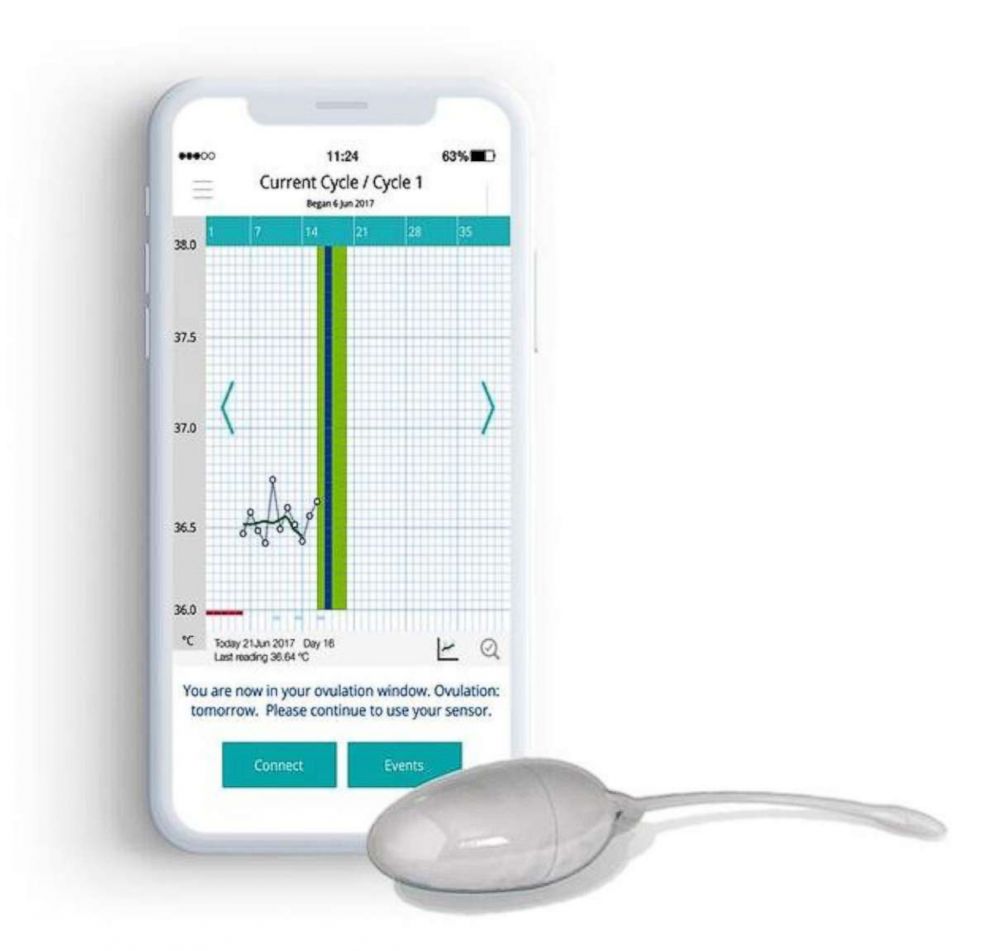 What it is: A fertility sensor inserted vaginally like a tampon.
What it costs: $99 for the starter pack, plus a $35 monthly subscription.
What it claims: OvuSense claims it is the "most advanced cycle monitoring system you can buy." The medical device measures a woman's core temperature every five minutes overnight, which it says helps produce a more accurate result.
OvuSense says it stands out from other fertility devices by giving users a real-time, 24-hour advance ovulation prediction, as well as a full eight-day fertile window and four-day ovulation window.
OvuSense also has an app that allows the user to track how medication and supplements affect her cycle pattern and allows her to share her charts with her clinician and family and friends.
What the user has to do: Insert the sensor overnight. In the morning, remove the sensor, wash it and download its data to the OvuSense App.
Who can use it: OvuSense is designed for women who have been trying to conceive for more than six months, who think they may have trouble ovulating and who think they may have too few eggs, according to the company.
Research behind the claims: There are no peer-reviewed studies on OvuSense. The research OvuSense shared online are meeting presentations at conferences, which are not regulated by the peer-review process. The only published study on OvuSense is on the comfort of the device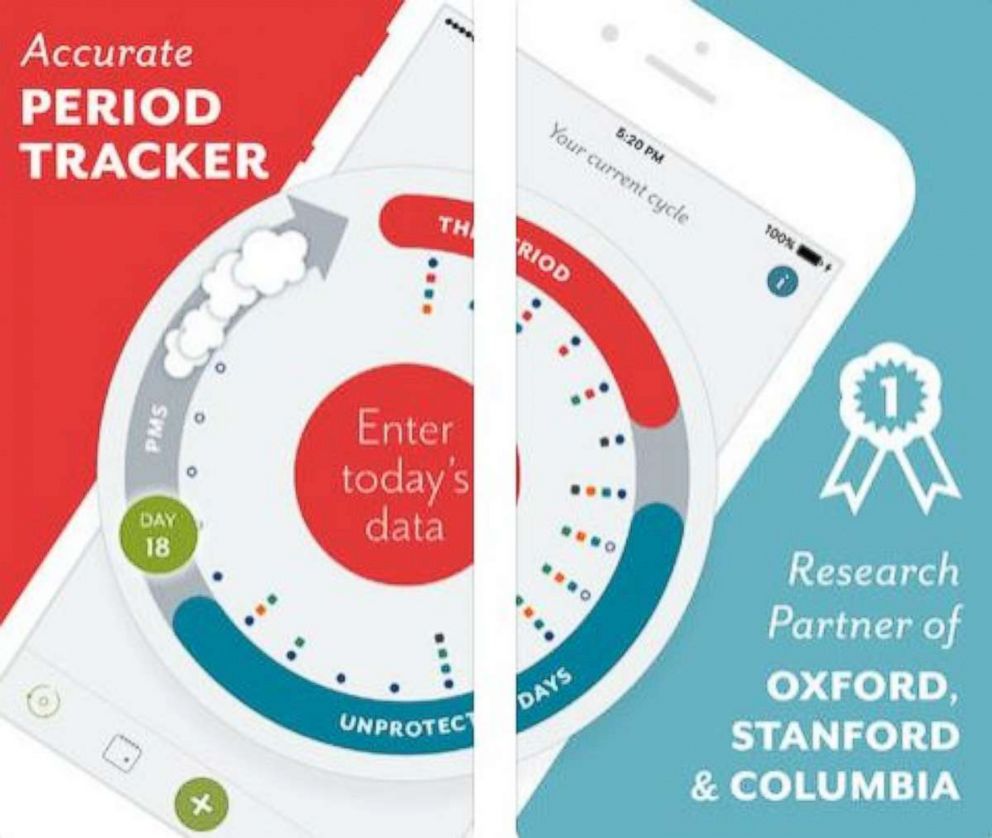 What it is: Ovulation app and period tracker.
What it costs: Free.
What it claims Clue claims it has the fastest data entry of any period tracker and keeps it simple, guaranteeing, "no flowers, butterflies, euphemisms or pink - ever." The app has dozens of ways to track your fertility health, including your period, ovulation, emotions, sleep and exercise, among others.
The app "has a simple, intuitive interface and the ability to customize aspects of your period that are unique to you. It also integrates nicely with Apple Health, allows you to protect your data with a PIN or Touch ID, and lets you add an additional person's cycle or invite someone to track your own—a unique feature which can be useful for some couples," according to the editors of Apple's App Store, where Clue is ranked among the top five most popular fertility apps.
What the user has to do: Input data on the app. "The more you use it, the smarter it gets," according to the app.
Who can use it: Clue says it is not a contraceptive.