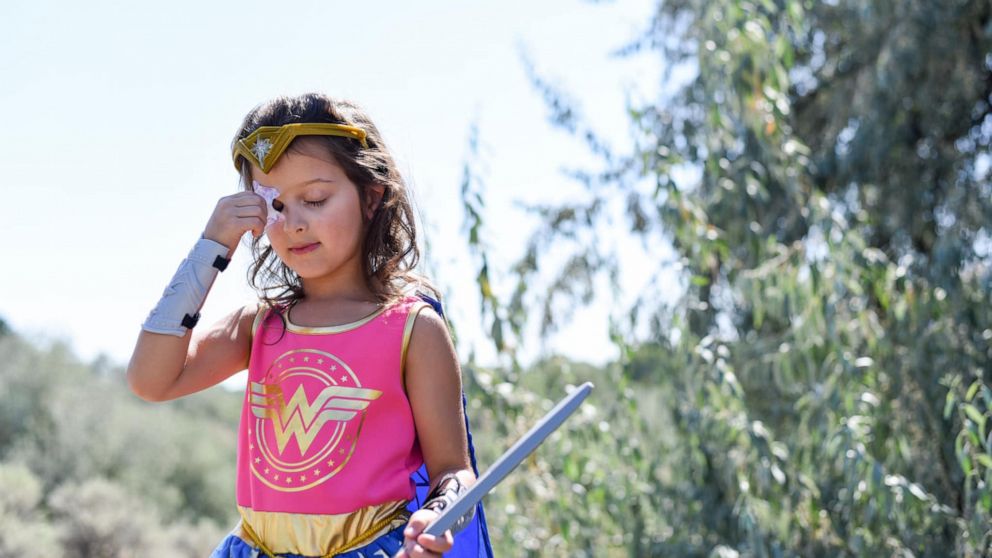 A girl who nearly lost sight in one eye is marking the end of her patch-wearing days in a superhero-themed photo session.
Aliyah Arambul's shoot was styled by her mom, Jessie Arambul, of Pasco, Washington. The 5-year-old wounded her left eye in 2017, after accidentally snapping it with an exercise band she found outside.
"I asked who she wanted to be and she said, 'a superhero,'" Arambul told "Good Morning America." "I got emotional because it's been a long journey. That was the last time she took off her patch."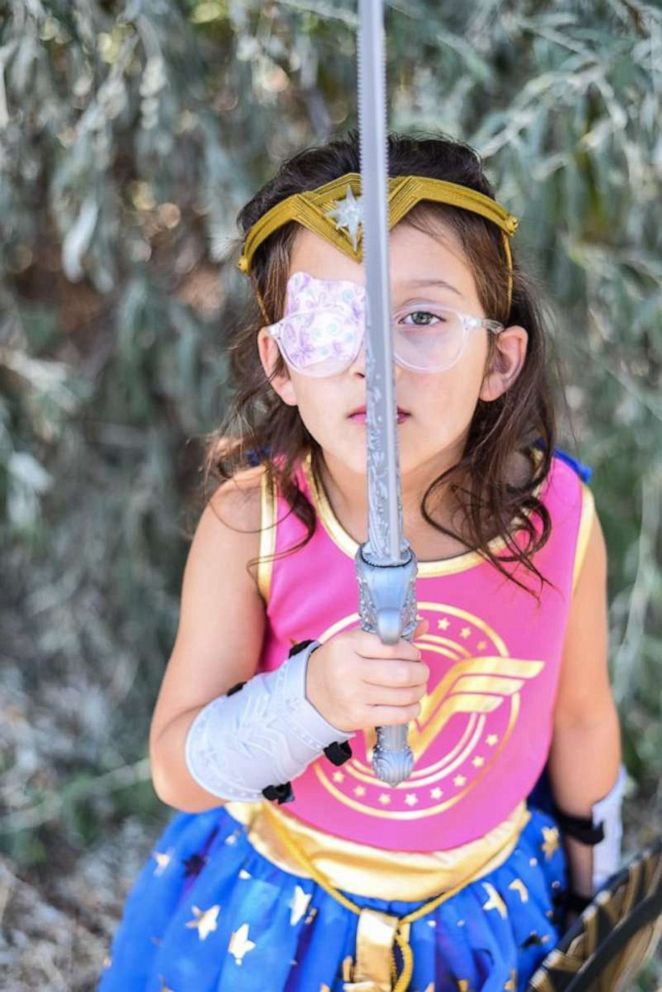 After her injury, Aliyah was brought to the eye doctor who found her iris was filled with blood, according to Arambul. She was then taken to Oregon Health & Science University Hospital in Portland, Oregon, which transferred the child to the Casey Eye Institute.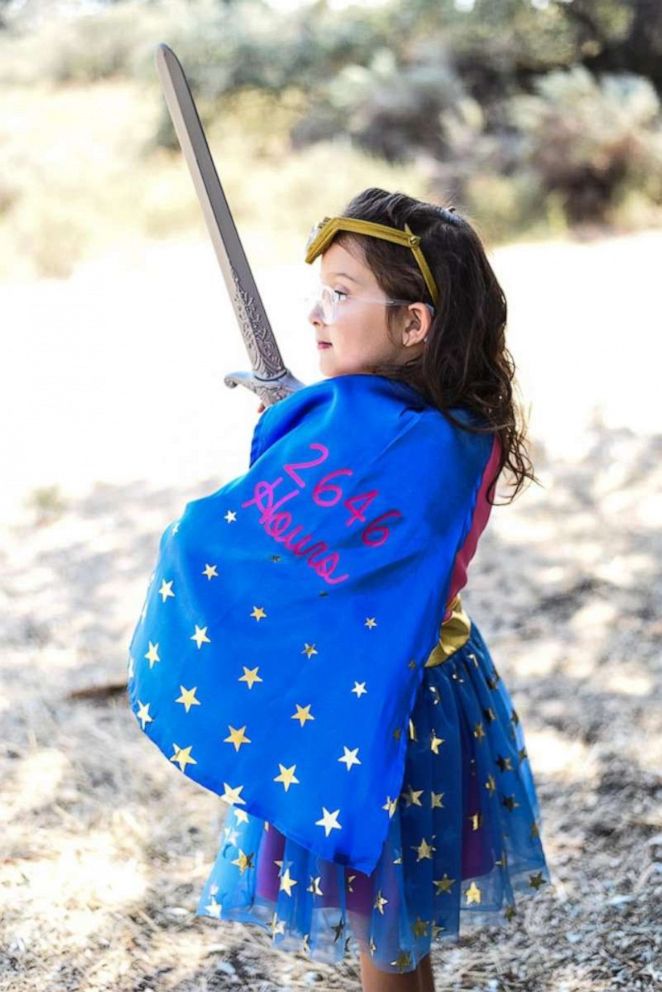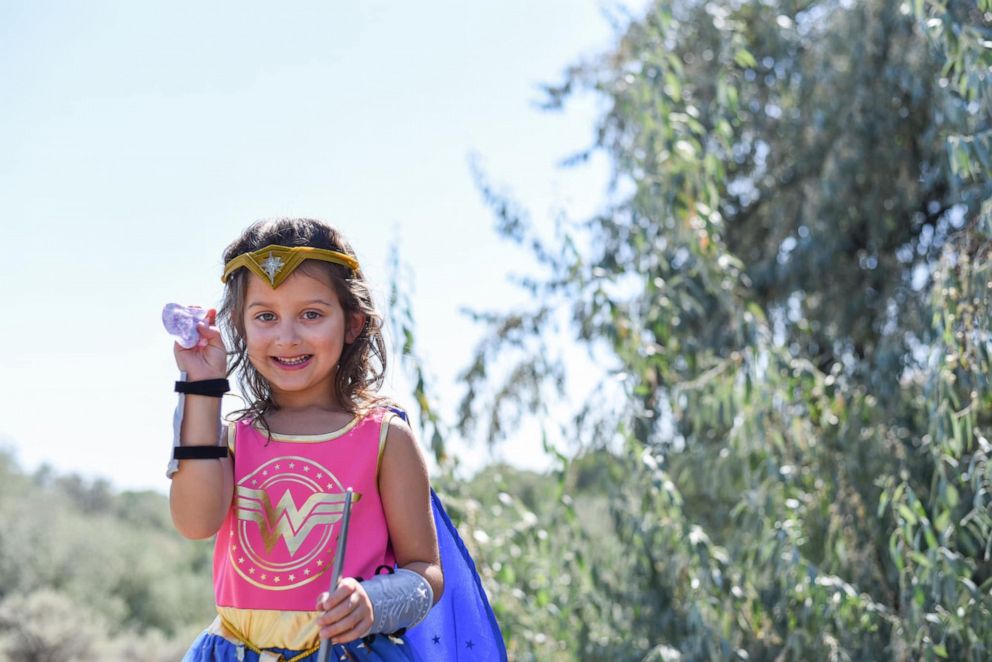 Two weeks later, she was unable to see out of her eye and underwent multiple surgeries to correct the damage.
Aliyah wore an eye patch for more than two years to help her brain recommunicate with her eye, and soon her sight began to improve.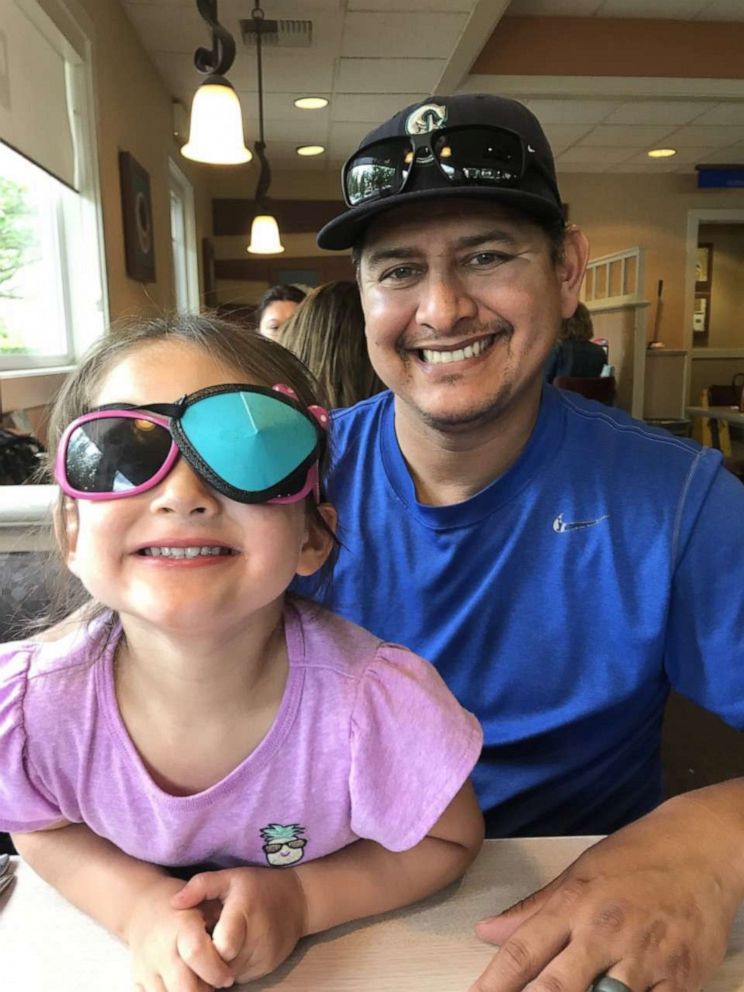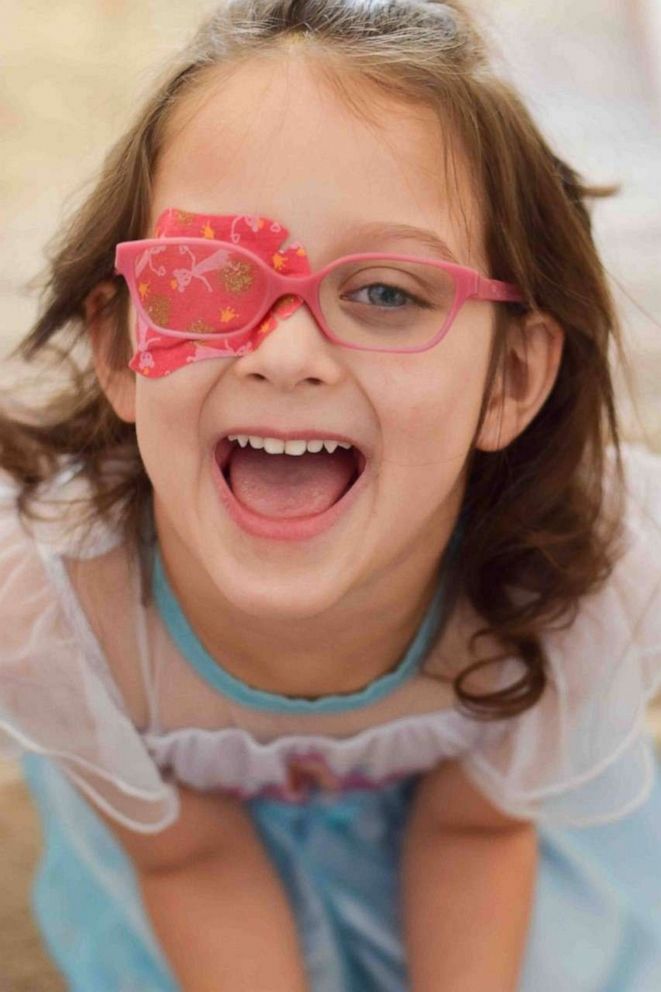 "It was hard not to lose hope," Arambul said. "Every time she had an extra step of another line of vision on that chart, it was such a relief."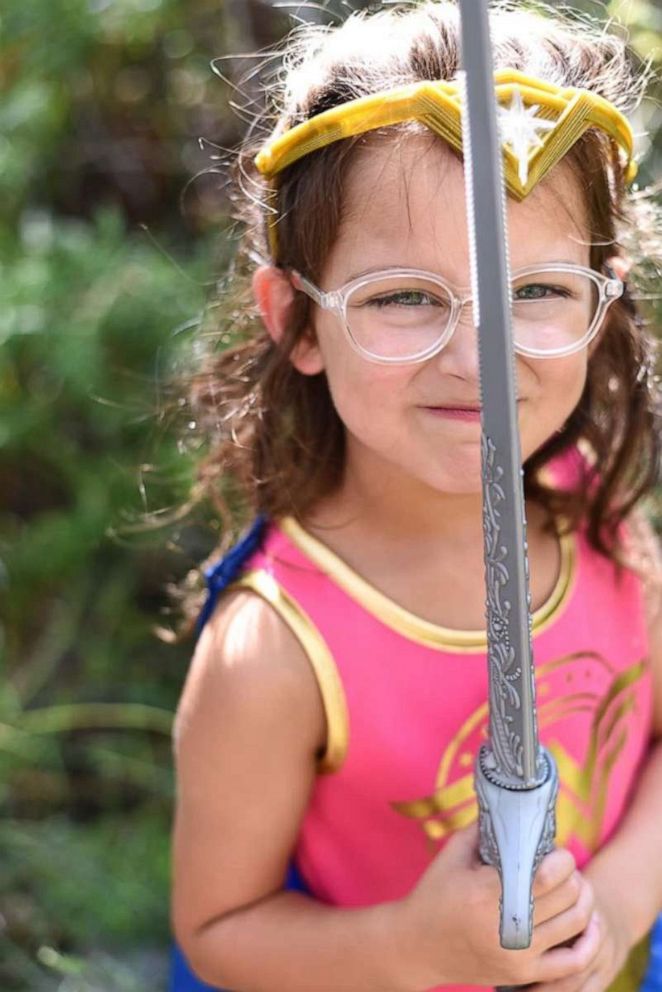 To celebrate, Aliyah posed in a special "Wonder Woman" photo shoot and her mother snapped the pics.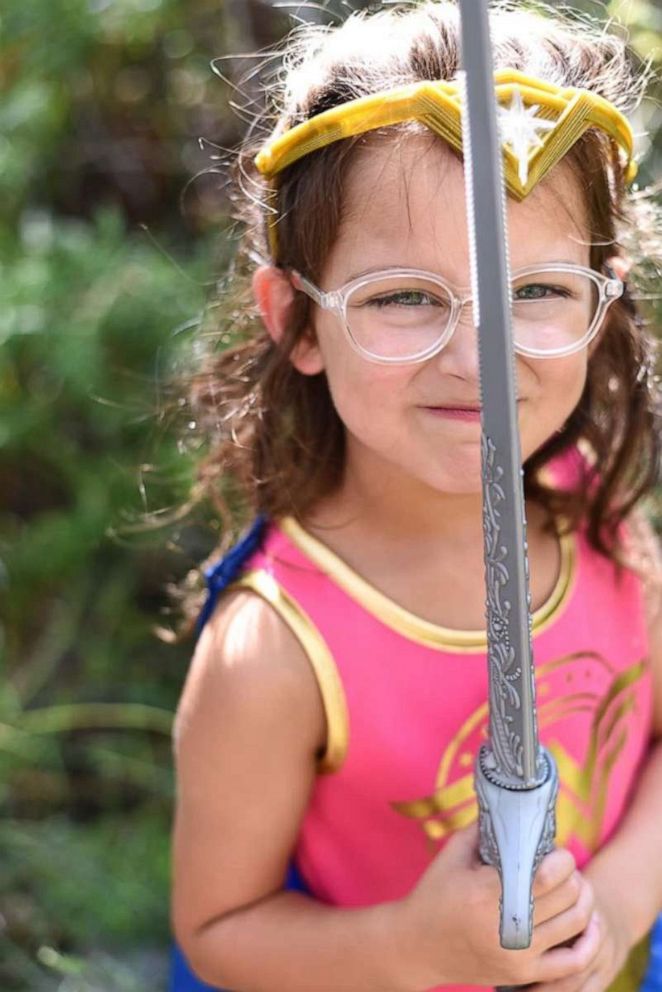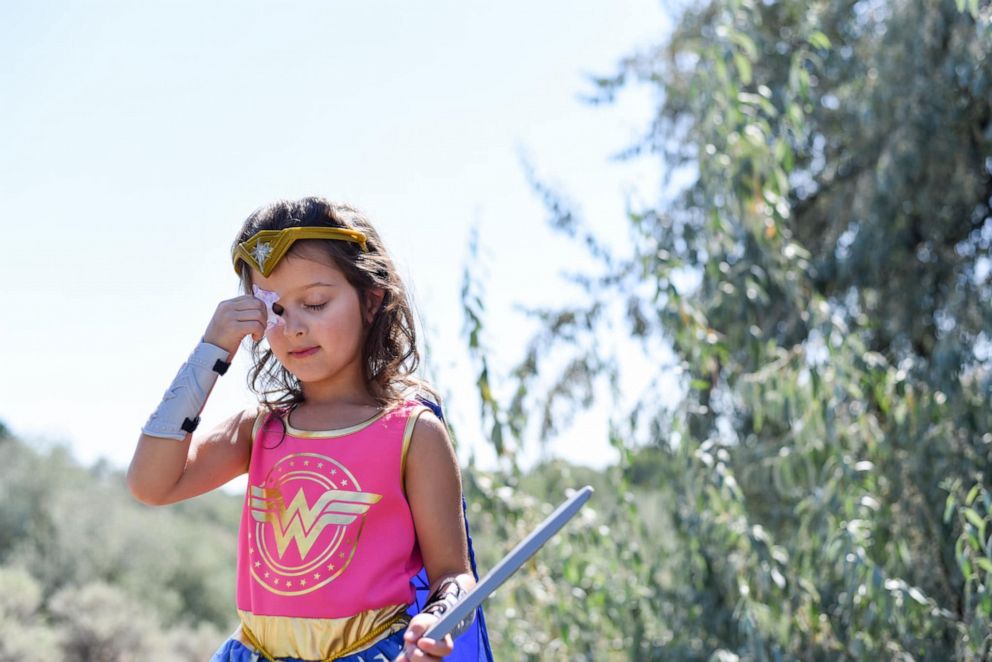 She even removed her eye patch for the first time on camera.
"She had the biggest smile on her face when she was done," Arambul said.