'19 Kids and Counting' star Jinger Duggar opens up about family, religious changes and her new book
Jinger Duggar speaks out about pulling away from family
For the millions of fans of "19 Kids and Counting," Jinger Duggar Vuolo seemed to be living an idyllic life as the dutiful fourth daughter, but now the married mother of two has rejected what she said were oppressive rules from her childhood.
Vuolo's new book, "Becoming Free Indeed: My Story of Disentangling Faith from Fear," details her departure from the strict Christian teachings she said caused her to suffer with perfectionism, eating disorders and panic attacks.
Vuolo sat down with ABC News' Juju Chang to discuss the new book and what she learned from reflecting on that part of her life.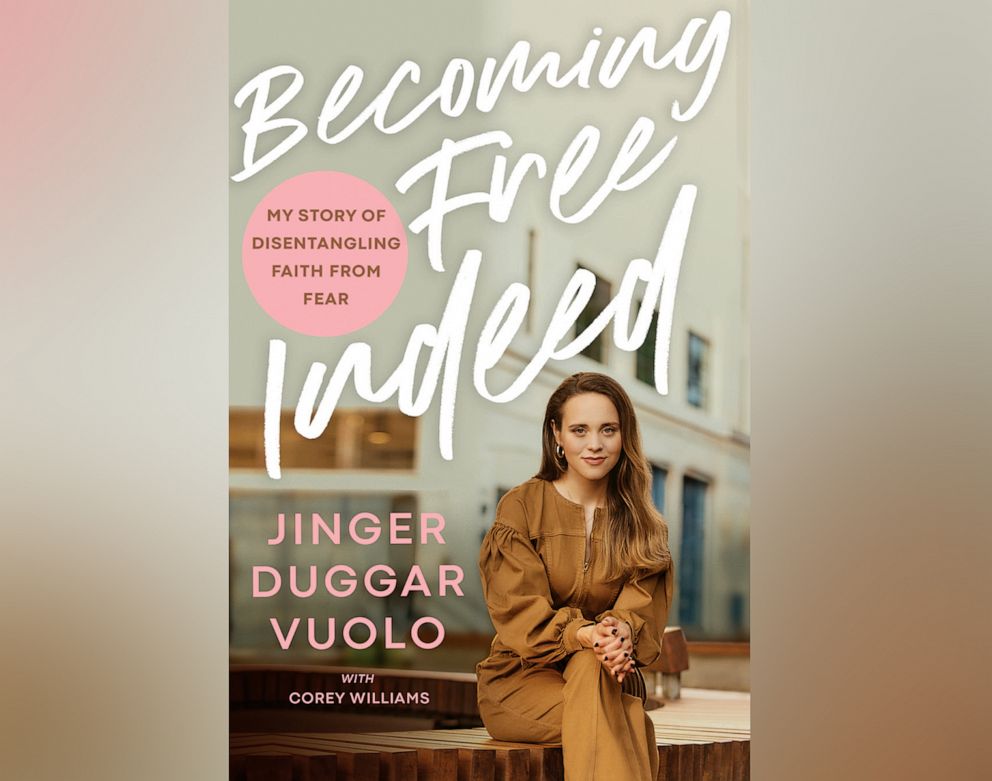 "I would say it has a lot of characteristics of like, some people would say it's a cult, right? But I can't say because I'm not an expert on that," she said. "But I would say it has a lot of similarities because it's so hard to leave."
The Duggar family, which became famous during the reality TV show's run from 2008 to 2015 on TLC, were devout followers of the Institute in Basic Life Principles, founded by minister Bill Gothard. But Voulo has now renounced his philosophies that she grew up practicing.
"I thought it was all true, all these teachings from this man I had followed. It was a teacher that I grew up thinking was teaching me the Bible. And I thought that his words were the words of God," Vuolo explained. "It wasn't until I got older, I stopped and started to examine his teachings."
"He's definitely a -- false prophet, false teacher," she continued. "Initially, he comes on the scene with the answers to life's biggest problems."
Gothard resigned in 2014 after sexual harassment allegations were made against him by young female followers.
"My heart was just broken," Vuolo said.
Gothard was never charged with a crime and called the accusations "false."
"The thought of 'harassing' someone is totally foreign to my nature. It would never have happened," he told ABC News.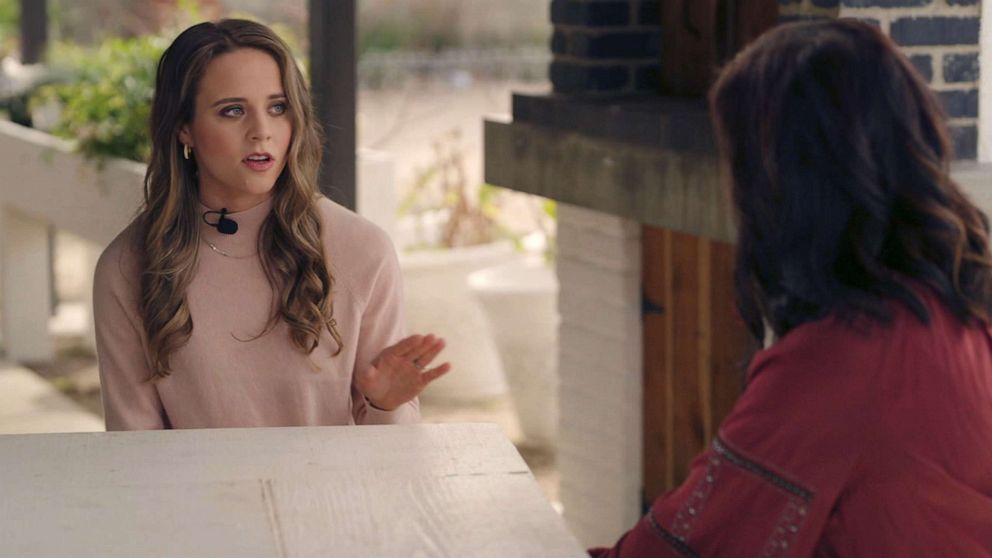 In her new book, Vuolo claims that this hypocrisy mirrored that of her oldest brother, Joshua Duggar, who was accused of sexual abuse and is now serving 12 years in prison for possession of child pornography.
She labels it "a horrific evil" in the book, but said she has not spoken to him since he was incarcerated.
Through tears, she told ABC News, "It's hard to talk about."
"I talk a little bit about that in the book and how my heart just breaks for the victims and their families -- but for all the trail of pain that's been left behind," she explained.
"I think the best thing I can do is just pray for him," Vuolo said. "I still talk to my parents. I just talked to my mom -- I'm really grateful for my parents. They sought to give me the best life. You do what you think is best for your kid."
Vuolo said her parents still ascribe to Gothard's teachings, adding, "but I will let them share their story if they want to."
Her parents did not immediately respond to ABC News' request for comment.
Vuolo said she is still a devout Christian, minus the long skirts and patriarchal rules that plagued her upbringing. She's taking a different approach with her own young daughters, keeping their faces hidden on social media and TV until they are old enough to decide for themselves.