Adam Sandler hails Jennifer Aniston 'one of the funniest people,' shares new Drew Barrymore movie idea
Jennifer Aniston and Adam Sandler talk new movie, 'Murder Mystery 2'
Adam Sandler recently reunited with close friend and on-screen partner Jennifer Aniston ahead of the premiere of their third movie together, the action-packed "Murder Mystery" sequel "Murder Mystery 2."
The comedic duo joined "Good Morning America" on Wednesday to chat about the movie, fresh off the heels of Sandler's latest achievement, winning the Kennedy Center's Mark Twain Prize for American Humor.
"We got emotional, I didn't know what was going to happen," Sandler said of the celebration at the Kennedy Center in Washington, D.C., earlier this month. "It was all great friends of mine there making speeches, family members ... everybody got us teared up, but it was a lot of funniness and a lot of people made fun of me and the way I look. I loved it."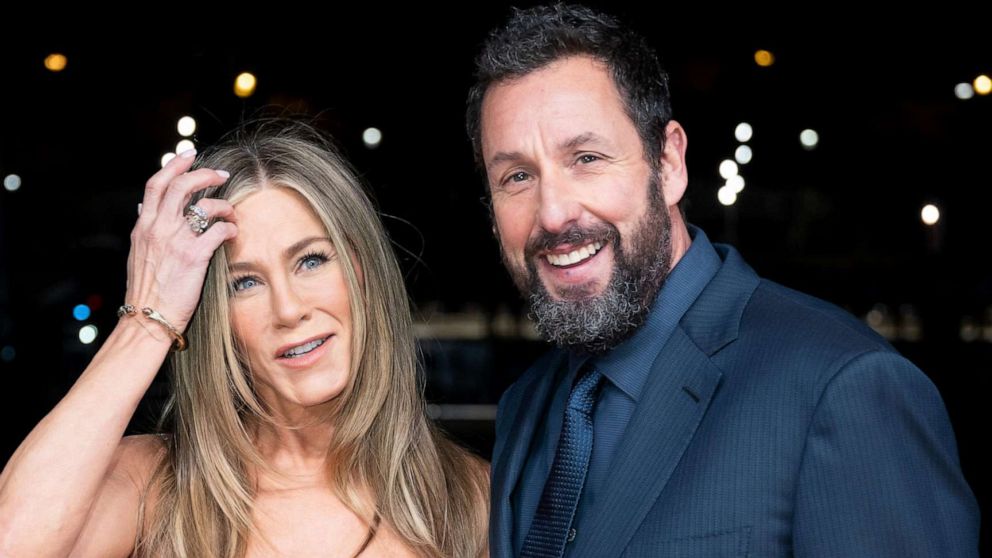 Aniston was in attendance at that event alongside a slew of entertainment royalty, including fellow longtime Sandler co-star and close friend, Drew Barrymore. So the two decided to do a bit about being Sandler's love interests.
"We thought we'd be funny cause there was a Twitter thing a couple years ago and they're always sort of comparing us, who's the better movie wife or movie love, so we just thought we'd do a little bit on that," Aniston explained on Wednesday, to which Sandler confirmed, "You guys were funny, everybody loved it."
The pair, who play husband and wife in the "Murder Mystery" films, confirmed on "GMA" that they've actually "been pitching the idea" for a film alongside Barrymore.
"Jennifer's gonna write it," Sandler said..
"We want to do all three of us together and just put an end to this competition," Aniston said with a laugh.
"There's no competition," Sandler added. "Just two great ladies. That would be amazing doing a movie all together."
Sandler also said Aniston made playing a married couple "comfortable."
"She just doesn't miss. [She's] funny, we lock-in together ... we do love each other," he said, calling Aniston "one of the funniest people I know."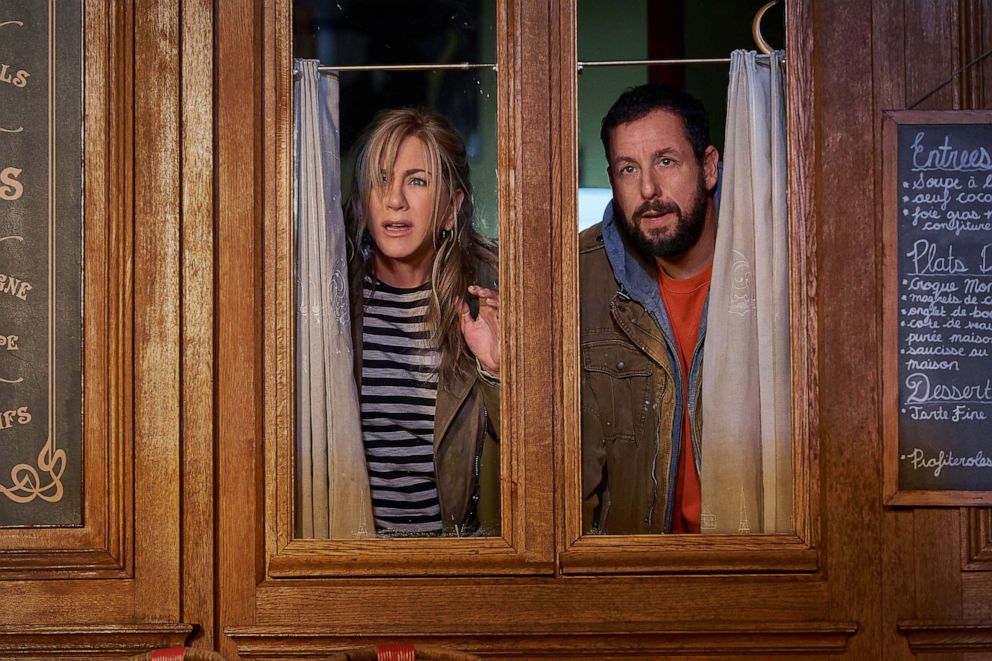 "We've been together for over 30 years, together as good friends, partners," Aniston added.
Aniston recently celebrated another longtime pal, her "Friends" co-star Courteney Cox who received a star on the Hollywood Walk of Fame on Feb. 27.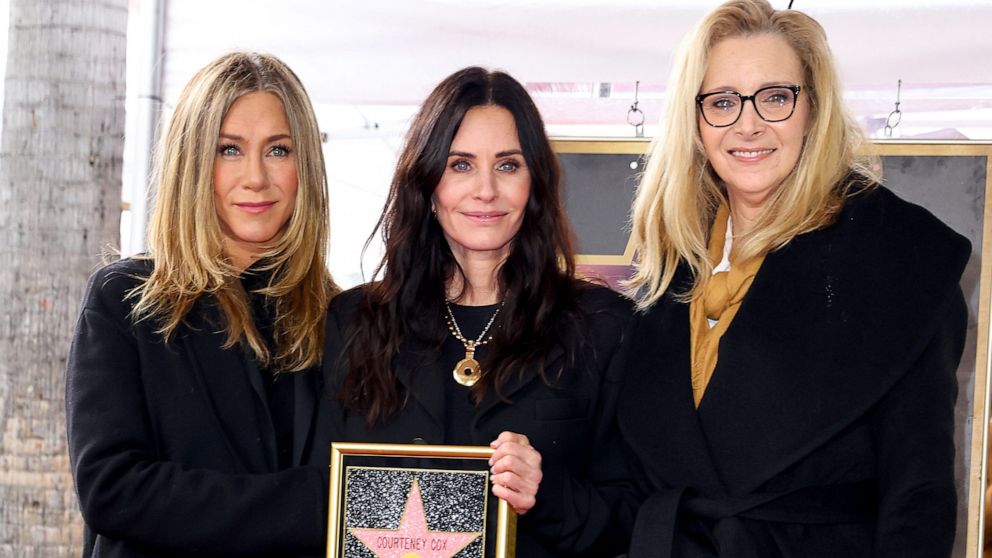 "It's surreal because it feels like yesterday that it began for all of us," Aniston said. "Those are the moments that sort of make you stop and take pause and go 'Wow we've really been doing this a long time.' I was so proud of my girl -- we were proud to be there."
Speaking of Cox, Sandler added, "She's funny as hell too."
"It's kind of a requirement," Aniston said. "I think you live longer if you laugh."
"Murder Mystery 2" begins streaming March 31 on Netflix.