Anti-racists books are not enough. Bestselling author Nic Stone shares 10 books that celebrate black lives
Protests over police killings break out in at least 140 US cities
As protests over the death of George Floyd continue across the nation, educational reads detailing the value of black lives, racism and white privilege are flying off bookshelves left and right.
While the informative novels are a good first step, advocates say they're simply not enough to understand the complexities of being black in America.
"Historically speaking black stories have been focused on the black struggle, oppression, racism, and the black character is lessened in the story," New York Times bestselling author Nic Stone said. "A lot of racism is contingent on dehumanization, taking away basic human emotion from a people group, and assuming they don't experience the same emotions as members of the majority people group. That's why it's important for people to read books about black people in full human experiences-- living, loving, doing and being."
Stone, a prominent black author whose bestselling young adult titles include "Dear Martin" and "Clean Getaway," said she never read about a person who looked like her in books as a kid and feels it's important to read about characters who reflect black life and simply being human. It all ties back to relatability, she says.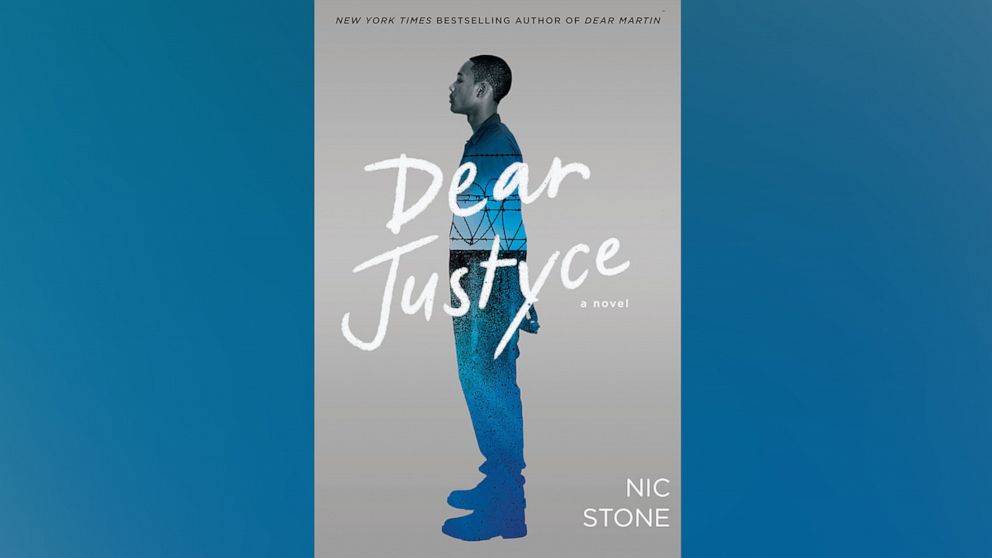 "The younger you are when you're exposed to people that are different than you, the less strange it will seem when you meet these people and they are just as human as you are," Stone said. "That holds true in literature."
Stone echoed these sentiments in a lengthy Instagram post, detailing a mindset she believes could lead to a social contract that levees against racism.
"Because once you can accept that black people are PEOPLE, that we think and feel and love and lose and get pissed and want to be accepted and need connection and like to snuggle and love our loved ones fiercely and FEEL... once you realize that we are just as human as you are, that we have the same emotional range that you have, that we are not some strange breed of humanoid thing that is unthinking and unfeeling and unloving, once you SEE us... You'll be able to see you. (And like... start fixing some stuff.)"
Read on for Stone's picks.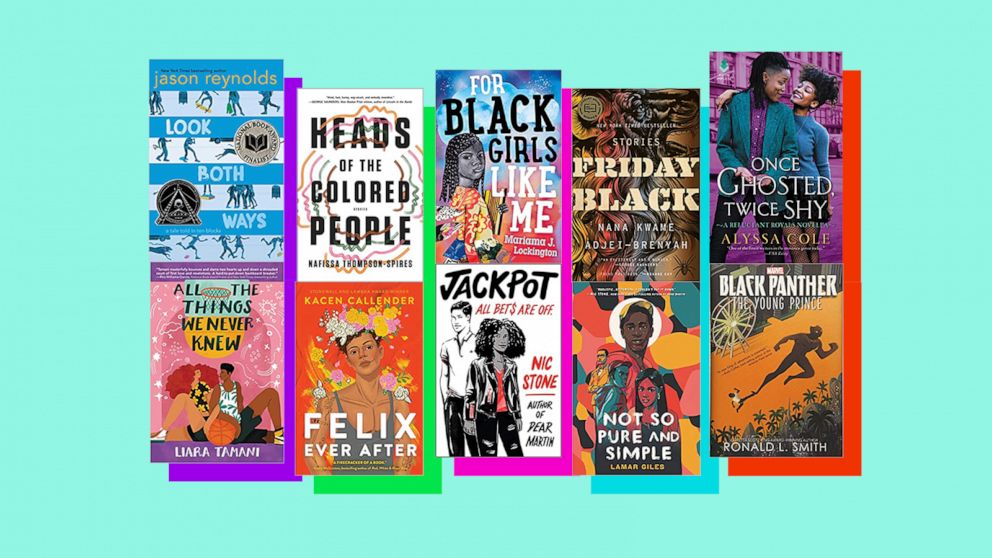 Books for the 8-12 age range
"Look Both Ways" by Jason Reynolds
"This story gives a glimpse into the lives of middle school aged-black kids who all live in the same area, but have completely different lives," Stone said. "It follows different groups of kids; some walk home, others take the bus and you see these different facets of their daily lives."
"Black Panther: The Young Prince" by Ronald L. Smith
"This book takes something from popular culture, the Black Panther, and puts the characters in a modern African American context," Stone said. "You get to see the experience of Africans in America who are not American and it creates an interesting dynamic."
"For Black Girls Like Me" by Mariama Lockington
"This one is about a black girl who was transracially adopted," Stone said. "She has white parents, and a white sister and has to learn how to navigate this world where she is the odd one out. She has to figure out how to place herself despite having these differing experiences from her sister, knowing there are things that her parents don't understand she's going through."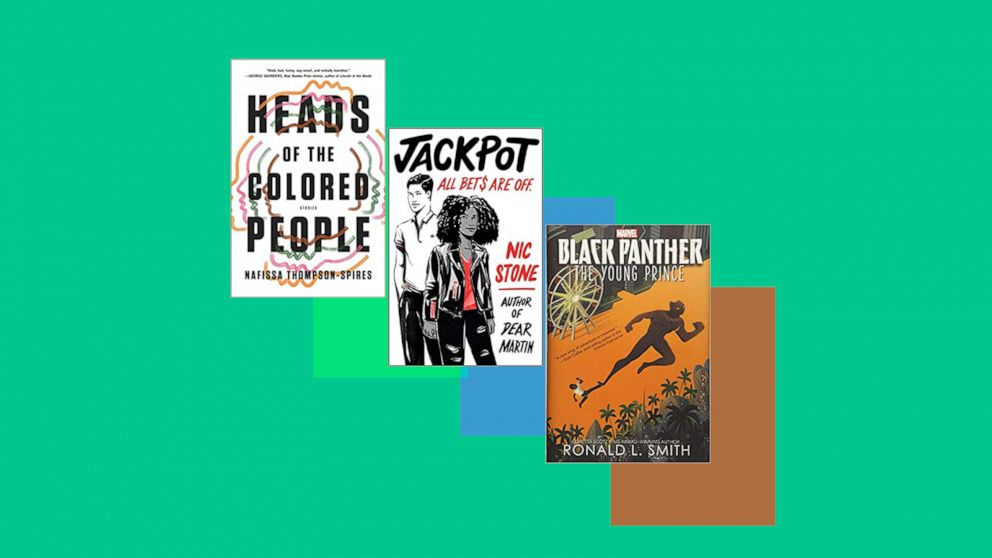 Bestselling young adult titles
"Not So Pure and Simple" by Lamar Giles
"The novel is about a black boy who gets caught between the abstinence only, purity pledge group at his church, and the sex-ed class that you have to get parental permission to take at school," Stone said. "He plays double agent, going between these two spaces and the story is really focused on conversations around sex and how kids are given mix messages depending on where the message comes from."
"All The Things We Never Knew" by Liara Tamani
"This one's about two high school basketball players-- a boy and a girl-- who have this instant love connection at a game, just as the girl is passing out from a gallbladder attack," Stone said. "It's a story about family and the way people around us shape our identity, and how meeting someone new can turn all of that upside down. All the sudden you have to become a different, more evolved version of yourself. It's a really beautiful love story."
"Felix Ever After" by Kacen Callender
"This is a book about a trans black boy who is outed by someone really mean at school," Stone said. "A picture of his former self is put up at school and he finds himself questioning his identity again. It's a love story, but it's also a story about intersectionality. Reading books where you see black characters dealing with their intersections, identities collide and I think it's an important thing to read."
"Jackpot" by Nic Stone
"It's about being the poor kid in a rich area who just happens to be black," Stone said.
Books for Adults
"Heads of the Colored People" by Nafissa Thompson Spires
"This is a book about adult black people being multifaceted," Stone said. "Each story looks at different aspect of blackness. I love this one because it shows the myriad ways there are to be black. The ways we are taught to think, talk and read about black people is usually about the struggle, but a lot of times we miss the ways black people have different parts and can be black in different ways. The book does a great job of examining that."
"Friday Black" by Nana Kwame Adjei-Brenyah
"'Friday Black' is a collection of short stories and has a lot of race issues in it, but uses satire throughout," Stone said. "The title story takes place on Black Friday through the lens of a black guy who sells coats at a REI type place. It's a book that gives insight into how black people experience things differently in this country than white people."
"Once Ghosted, Twice Shy" by Alyssa Cole
"This is a black, lesbian romance and we all need to be reading those books," Stone said. "Let's read all types of expressions of love featuring black people. Let's read all types of expressions of gender identity."