Duchess Meghan's history-making role as the first-ever guest editor of the September issue British Vogue is one she worked on in a "hands-on" way for the past seven months, according to Edward Enninful, the magazine's editor in chief.
"We've been working on this for seven months and the duchess was very hands on from the beginning," Enninful told "Good Morning America" in an exclusive interview. "She was very involved."
"She really was instrumental in the selection of talent. She really was instrumental in the selection of photographers, the features we were going to write and she stayed all the way through, from the beginning to the end," he said. "Through her pregnancy to having a baby, she was there all of the way."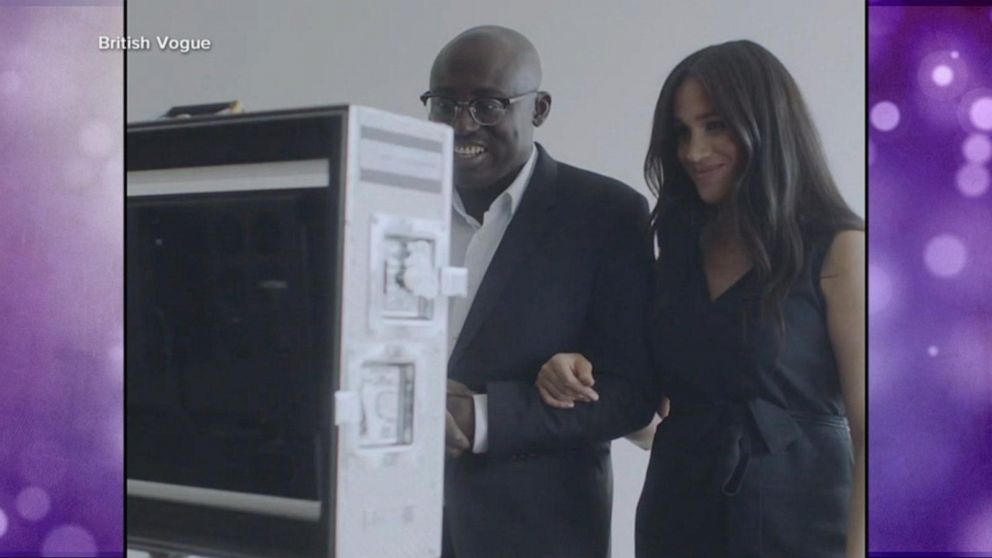 Enninful, who became the magazine's first black male editor in 2017, said it took him "all of one second" to agree with Meghan's proposal that she co-edit an issue and called the whole experience an "honor."
"I've always admired her. She's a very modern woman. She's a feminist. She stands up for what she believes in, inclusivity," he said. "These are the things I believe in so it was a real honor to work with her on this issue."
Meghan's "Forces for Change" issue highlights activist women like maternal rights advocate and model Christy Turlington, feminist and actress Yara Shahidi and New Zealand Prime Minister Jacinda Ardern and includes a candid conversation with former first lady Michelle Obama.
Enninful said he was hopeful Meghan would grace the magazine's cover, but ultimately loved Meghan's idea of showcasing other powerful women. The cover features a grid of 15 influential women, with one square of the grid embossed in a shiny, mirror-like effect to reflect the reader.
"The beauty about the duchess is, she's like, 'I really want to lift these women. I really want to shine a light on them,'" he said. "And so we decided in the end that to guest edit an issue and put yourself on the cover is boastful, and I'm really, really glad we did it this way, with these 15 incredible women."
"The turnout was definitely much better than just her on the cover," he added, noting that he admires Meghan for her "fearlessness."
"In a world that's increasingly divisive, she wanted to focus on the good in the world and the people who are making an incredible change. The people who are not scared, fearless," he said. "And it's the fearlessness about her that I love, the fact that she didn't have to do this issue but she felt that there was something in the world that needed to be said."
The duchess explained that she found inspiration for the issue through a quote about going deeper in life.
"I had read a book many moons ago called 'The Four-Chambered Heart,' by Anaïs Nin, which had a quote that has always resonated with me: 'I must be a mermaid, Rango. I have no fear of depths and a great fear of shallow living,'" Meghan wrote in the guest editor's letter. "For this issue, I imagined, why would we swim in the shallow end of the pool when we could go to the deep end? A metaphor for life, as well as for this issue. Let's be braver. Let's go a bit deeper."
The September issue of British Vogue will hit newsstands in the U.K. and will be available for digital download on Friday, Aug. 2.
Seven months earlier, in January, Meghan visited Smart Works, a charity focused on helping women and one that she decided to become a patron of in her first year as a member of Britain's royal family.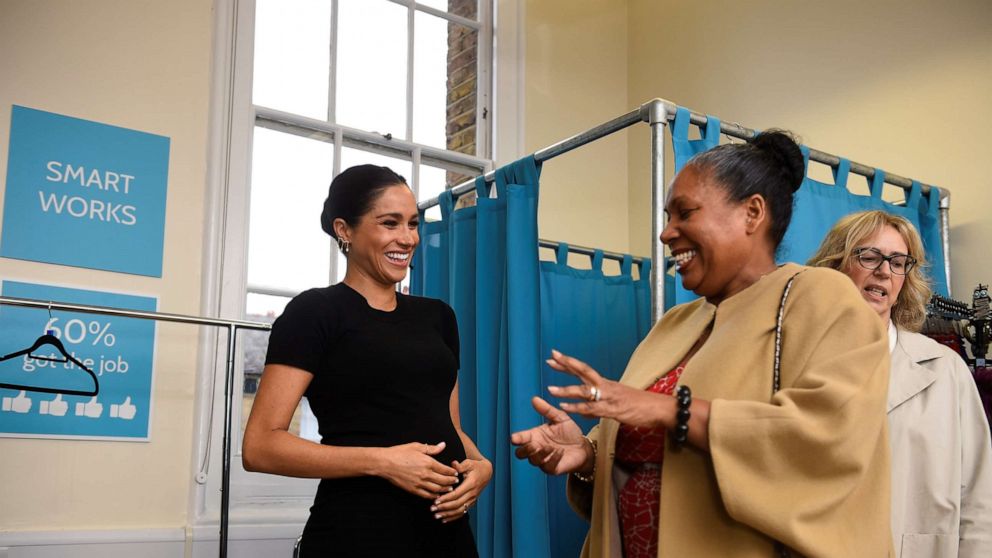 After her visit, the duchess reached out to Enninful, according to ABC News royal contributor Omid Scobie.
"She wanted to meet with [Enninful] to talk about ideas that British Vogue could bring to the place and help spread the name of the charity," Scobie said. "The idea for Meghan to co-edit British Vogues actually came from herself."
A video shared Monday on Instagram by both Meghan and British Vogue shares behind-the-scenes moments from the making of the September issue.
Meghan, wearing a jumpsuit from Everlane, is seen in footage released by British Vogue working right alongside Enninful.
"I don't think it's a radical move to have the duchess guest edit the issue because my motto since starting here has been inclusivity and shining a light on people who need to be seen and she's very much about that," said Enninful. "It's the most important issue of the whole year, the September issue, and it was a joy to have her edit with me."
Meghan, a California native, is a self-described feminist who has long been a vocal advocate for women.
While making a name for herself in Hollywood, Meghan worked on women's rights issues with organizations including World Vision, the Myna Mahila Foundation and One Young World, in addition to the United Nations.
At a forum a few months before her wedding last May, Meghan indicated she wanted to use her new position to promote women's empowerment.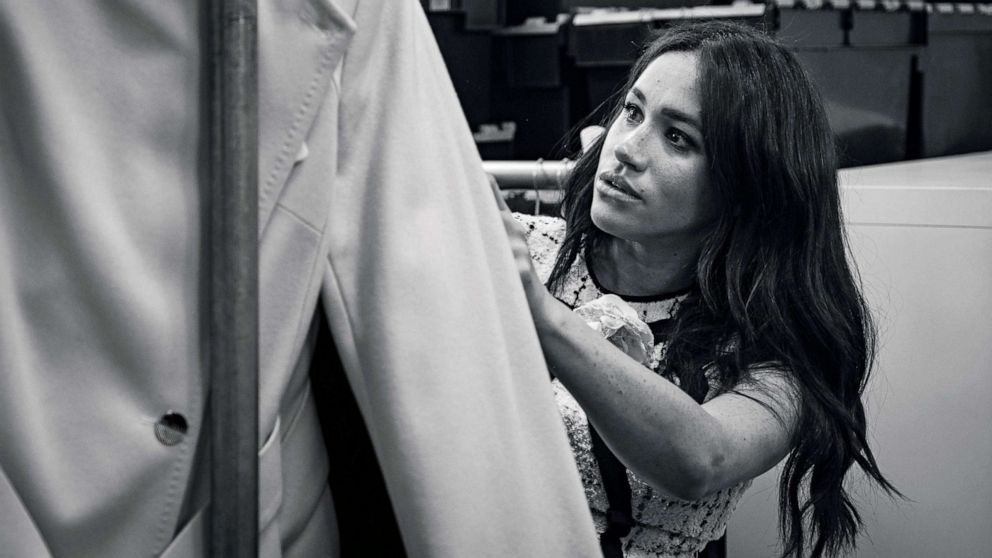 "I hear a lot of people speaking about girls' empowerment and women's empowerment. You will hear people saying they are helping women find their voices," she said. "I fundamentally disagree with that because women don't need to find their voices. They need to be empowered to use [their voices] and people need to be urged to listen."
The duchess described guest editing British Vogue as "rewarding, educational and inspiring."
"To deep dive into this process, working quietly behind the scenes for so many months, I am happy to now be able to share what we have created," she said in a statement shared on Instagram Sunday. "Huge thanks to all of the friends who supported me in this endeavour, lending their time and energy to help within these pages and on the cover. Thank you for saying 'Yes!' - and to Edward, thank you for this wonderful opportunity."