'Bachelorette' Clare Crawley dishes on her upcoming season premiering tonight
Clare Crawley is going to be a mom.
The former "Bachelorette" star shared the sweet news in a video posted on Instagram Wednesday, which featured her husband, Mascot Sports CEO Ryan Dawkins.
"Our laundry is about to get a whole lot cuter in 2024!!" Crawley captioned footage of her and Dawkins hanging laundry in their yard. On the clothesline alongside couple's laundry was a baby onesie with the words "Worth the Wait" on it.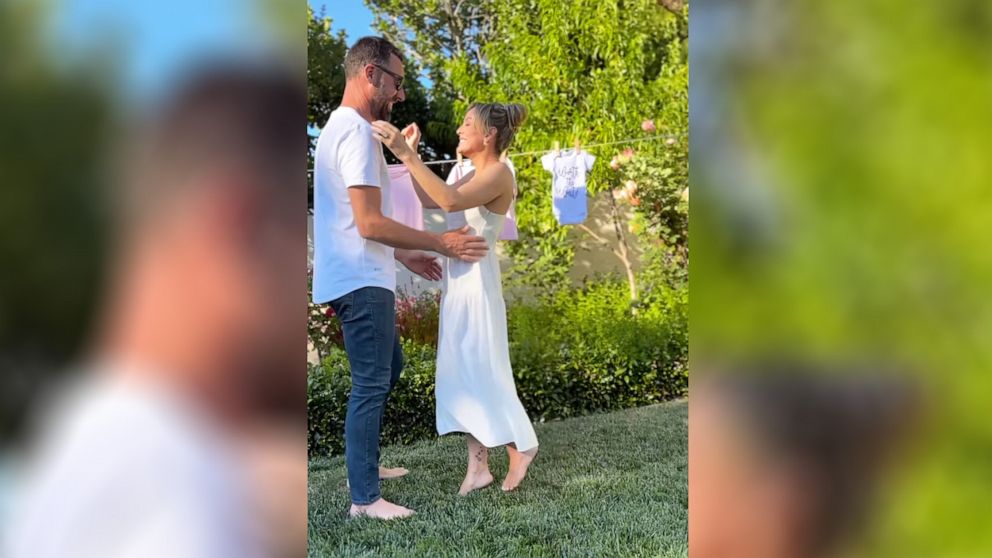 In the post, Crawley said the baby will be arriving "via our amazing angel surrogate in January 2024."
"This is one journey though that Ryan and I have been keeping close to our hearts as we navigated the uncertain world of IVF and all that comes with it up until this point," she wrote. "I can't wait to share it all with you soon what it's been like for us, and until then, we are so incredibly grateful to @eggwhisperer for making miracles happen!"
Crawley and Dawkins got engaged in October 2022 and tied the knot in February this year. Dawkins is already a father to two daughters.
Crawley, who appeared on Juan Pablo Galavis' season of "The Bachelor" in 2014, was announced as the lead of the "Bachelorette" for the show's 16th season.
Her time as the Bachelorette ended midway through the season after Dale Moss proposed to her. Moss and Crawley ended their engagement in January 2021.