Clare Crawley is sending her "Bachelorette" haters "nothing but love" in the wake of her having, as host Chris Harrison called it, "blown up" the show.
In Thursday's episode, Crawley walked away from the show and 16 remaining suitors to ride off into the sunset with Dale Moss, who proposed to her in the end. The two appeared on Friday's "Good Morning America" to update fans on their engagement and to address all the Bachelor Nation controversy.
"I'd be lying it I said it's been easy, because I'm human, and the things people say without knowing the full truth and without seeing exactly how things really happened and genuinely happened, it just blows my mind," Crawley told "GMA."
If she could say anything to these detractors, Crawley said she would "just honestly want to send them love, because I think hurt people hurt people."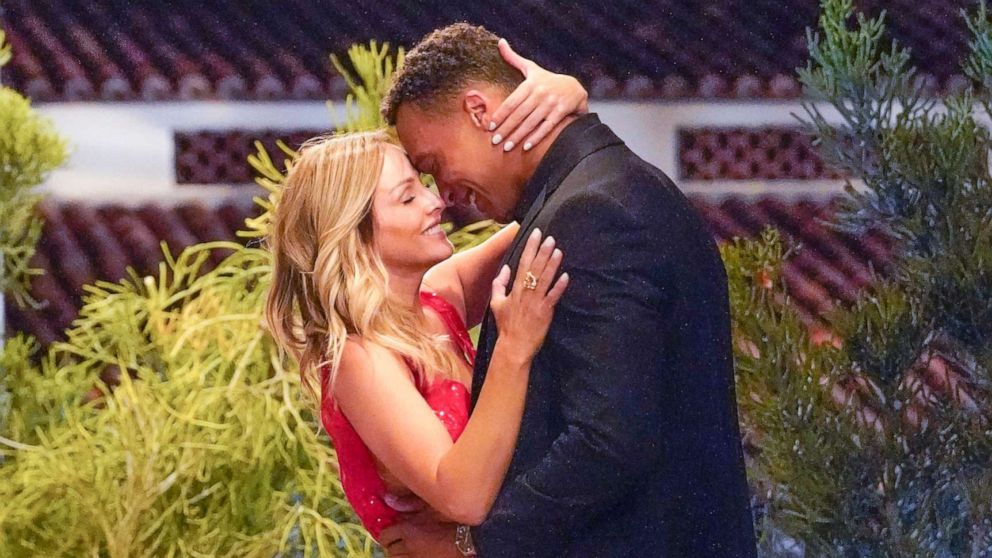 "And if you care enough to go on my social media, go on [Moss'] social media, take the time to write things out and spread hate, it just really says kind of what's going internally on with them, if you're coming from a place of anger, a place of hate," she added. "So, for me, [I] just want to send them nothing but love."
The couple also commented on the rumor that they had been talking before "The Bachelorette" began filming, telling fans this is "not true at all." They teased their sit-down interview with Harrison on Tuesday night's episode, when they'll respond to this and, as Moss promised, give fans "all the tea."
As for how they're doing in their relationship these days, Crawley called it "surreal" to finally have their engagement out in the open -- especially since the proposal happened "a few months ago."
Of that romantic moment, Moss said there was "never a question" he would pop the question and he knew she was the one early on.
"I knew in my heart that it was going to be her and I at the end of the day," he gushed. "My heart was so full and I knew exactly what I wanted to do."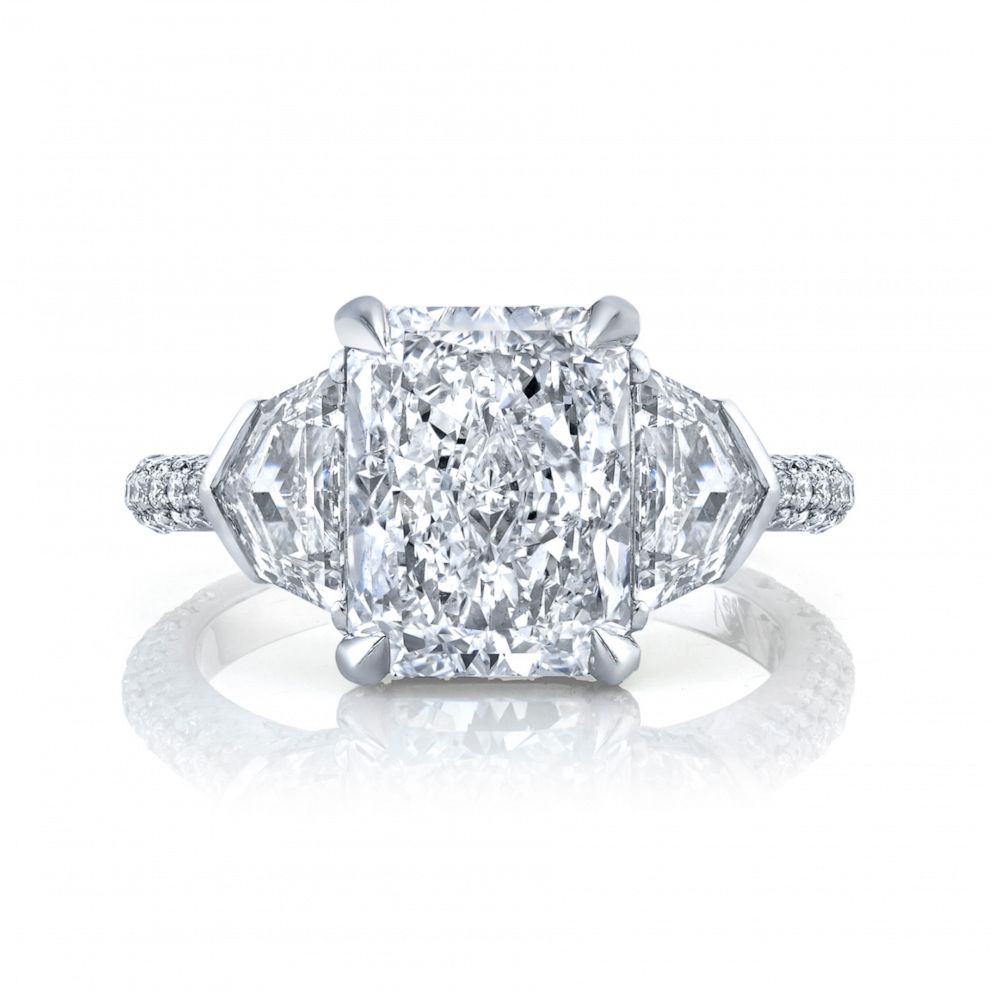 Crawley accepted, of course, and showed off her stunning engagement ring, which was designed and signed by Neil Lane.
The sparkler features a central radiant-cut diamond framed by two shield-cut diamonds. This is further accented with 145 smaller round-cut diamonds. In total, the ring measures in at 4.5 carats and is handmade in platinum.