Woodstock 50 festival unlikely, town denies appeal
Paul Bruinooge/Patrick McMullan via Getty Image
David Crosby won't be finding a way back to the garden: the folk-rock legend believes that Woodstock 50 will not take place next month as scheduled.
During an interview to promote his new documentary, "David Crosby: Remember My Name," which hits theaters on Friday, ABC Radio asked Crosby if he knew anything about the status of the troubled festival, since he was among the many acts originally scheduled to perform at the event.
"It's not happening," Crosby declared. "It's dead."
The 77-year-old Rock & Roll Hall of Famer, who also performed at the original 1969 Woodstock as a member of Crosby, Stills, Nash & Young, added, "There is a person in that situation who is a scammer, and has always been a scammer, and he scammed this."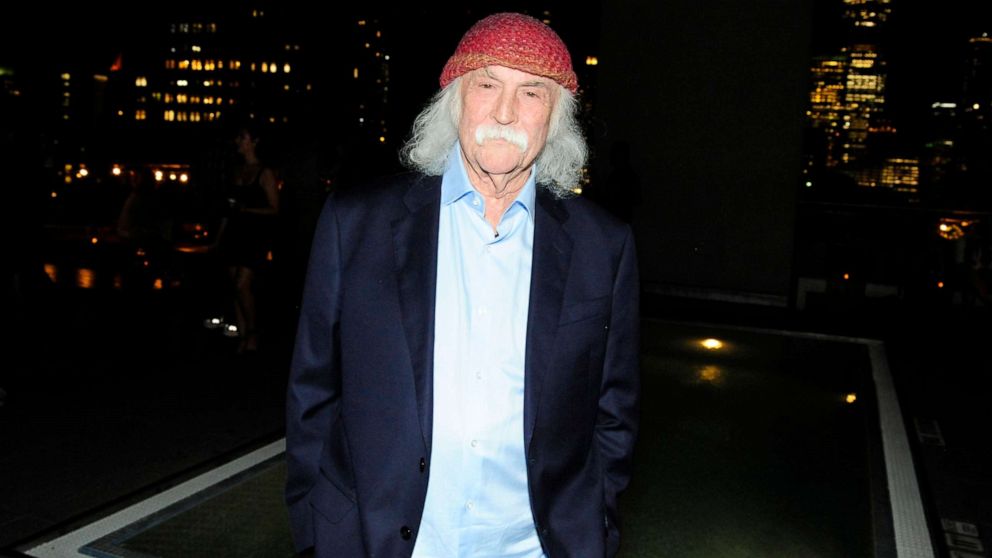 Asked if he was referring to promoter Michael Lang, who's at the center of the effort to keep Woodstock 50 alive, Crosby wouldn't name names. Lang has not responded to ABC News' request for comment.
Earlier this week, the town of Vernon, New York, denied an appeal by Lang and others involved in Woodstock 50 to hold the event at the Vernon Downs racetrack.
The originally-announced site of the festival, Watkins Glen International racetrack in Watkins Glen, New York, pulled out of the event several weeks ago after permit problems and issues with the festival's financial backers.
Woodstock 50 is still scheduled to be held August 16-18, exactly 50 years after the original festival, but that seems unlikely, as there's less than a month to go and it still doesn't have a venue.