Fans are mere weeks away from getting their first taste of Dolly Parton's highly anticipated rock album.
The country music legend, who was inducted into the Rock & Roll Hall of Fame last year, revealed on "Good Morning America" Tuesday that she'll be performing the first single off her "Rock Star" album at the 2023 Academy of Country Music Awards on May 11.
"At the end of the show I am going to get to debut ... the first single off of my rock album," Parton said. "The album's called 'Rock Star.'"
"We've got a lot of wonderful, great celebrities -- a lot of the older rock artists -- in addition to all these iconic, wonderful songs," she continued. "But I wrote the one that I'm going to debut. It's kinda fitting to the times. It's called 'World on Fire.'"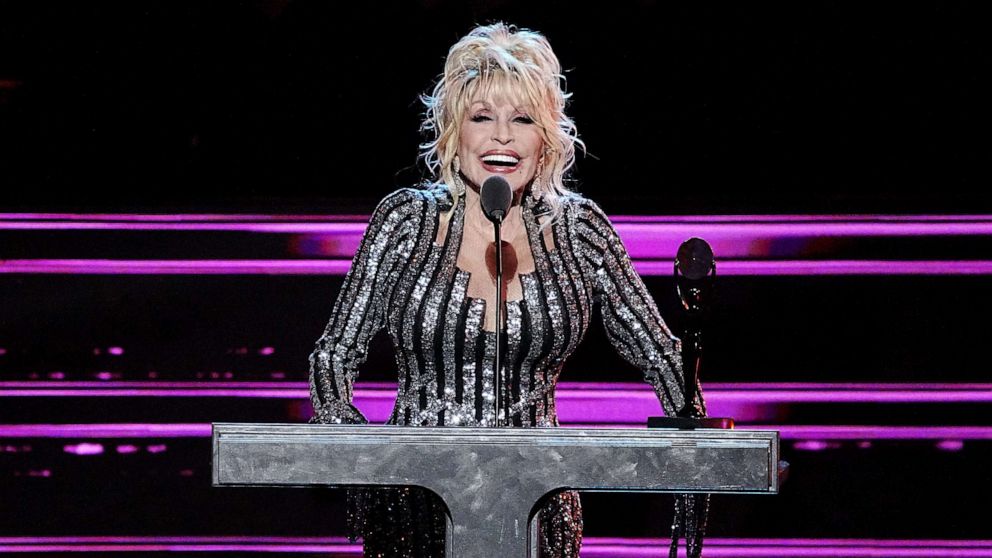 Parton even previewed some of the lyrics for the song, singing, "Liar, liar / The world's on fire / What you gonna do when it all burns down?"
"It's really kinda about the times and how we can do a little better if we try to heal the divide and just get along a little better," she explained, adding that it's "got a great message to it" while also being just a "good and solid ... rock anthem."
Parton has previously teased that she'll be joined by the likes of Pink, Stevie Nicks, Brandi Carlile, Steven Tyler, Steve Perry, Paul McCartney and possibly Cher on her "Rock Star" album.
Not only is Parton performing at the 2023 ACMs, but she'll be hosting alongside fellow country music superstar Garth Brooks.
"This was a big deal for me to get to work with Garth," she gushed. "Everybody's been talking about it, so hopefully we'll measure up. I think we will."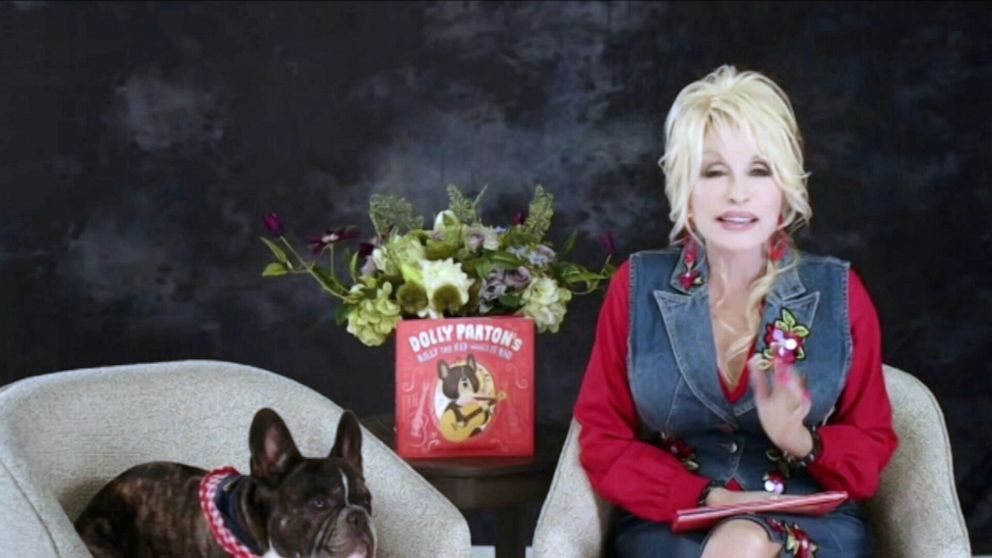 Parton is also celebrating the release of her children's book "Dolly Parton's Billy the Kid Makes It Big," which she co-wrote with Erica S. Perl. MacKenzie Haley did the illustrations for the book, out now.
The "Steel Magnolias" actress said her goal in writing the book was to "instill confidence in kids and that it's good to go after your dreams," and said it's "really about accepting people as they are, other people who are different than you."