Our favorite Dolly Parton moments on her birthday
Kevin Mazur/Getty Images, FILE
Dolly Parton is a country music legend, but she's dipping her toes into the world of rock 'n' roll with a little help from her friends Pink and Stevie Nicks.
During an appearance on "The View," Parton said she wanted to make a rock album to help her feel her Rock & Roll Hall of Fame induction was legitimate.
Parton was inducted into the Rock & Roll Hall of Fame last year after initially declining the offer.
"I didn't feel like I had earned it. ... If I'm gonna be in the Rock & Roll Hall of Fame, I'm gonna have to do something to earn it," she said.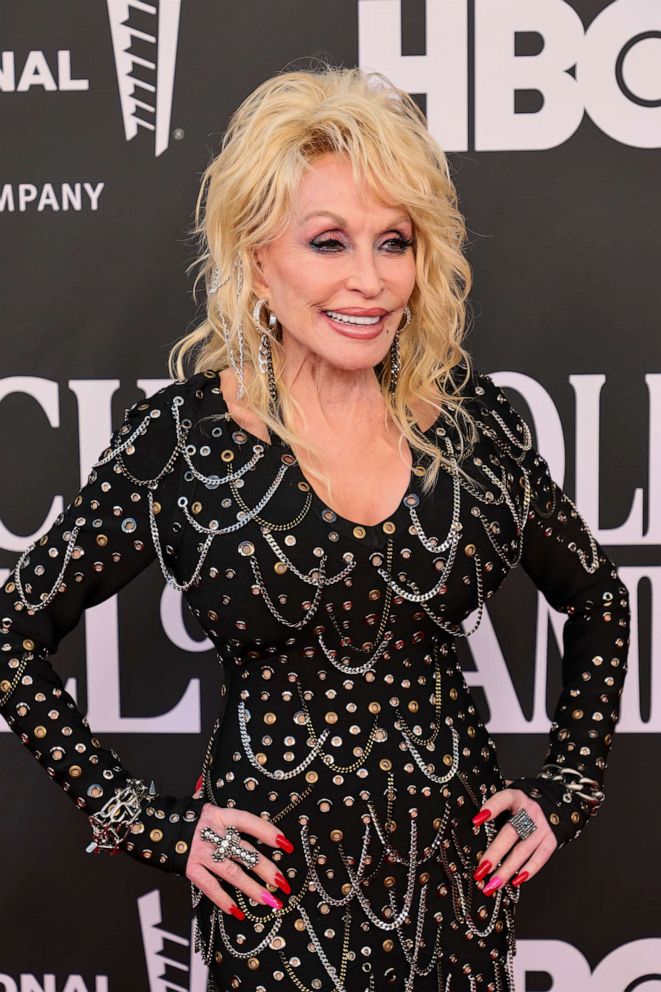 Parton revealed the album will include some covers of classic rock songs, like the Rolling Stones' "(I Can't Get No) Satisfaction" and Led Zeppelin's "Stairway to Heaven."
While Parton is aiming for pal Mick Jagger to help her on "Satisfaction," the legendary singer disclosed, "I think Pink and Brandi Carlile are going to be singing on that particular song with me."
Pink and Carlile helped induct Parton by performing her song "Coat of Many Colors."
Parton also revealed she and Nicks "just finished our song last night," but didn't say what they performed together.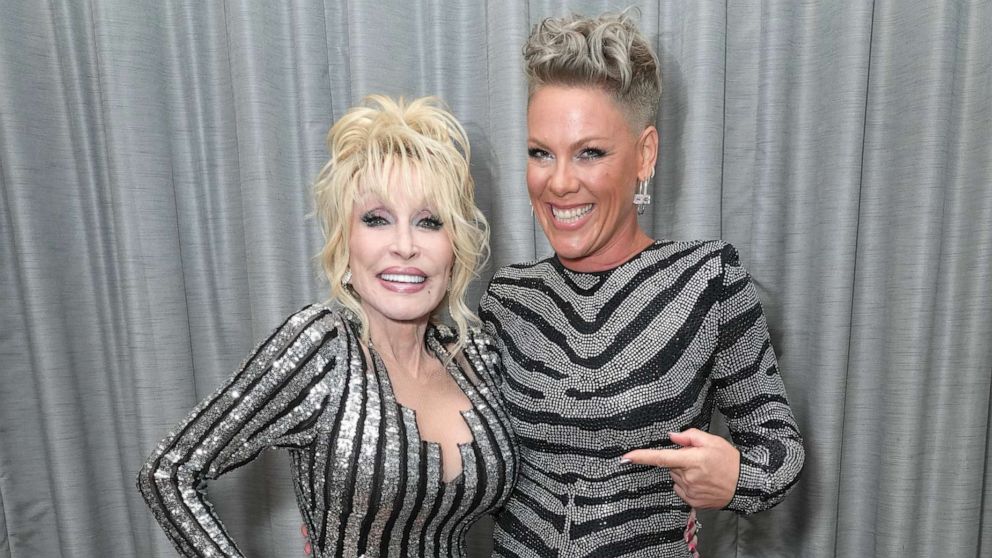 Other people assisting Parton on her rock album include Aerosmith's Steven Tyler, former Journey singer Steve Perry, Paul McCartney and possibly Cher. Parton said she would only invite the icon if she could find the right song.
"We've been trying to get the right thing together. ... That's gonna be a big thrill," she teased.