George, Charlotte make 1st walk to Christmas Day service with William and Kate
Kensington Palace/PA Wire via Reuters
Kensington Palace released four photographs on Friday afternoon of the Duchess of Cambridge from her November visits with community midwives.
The secret work experience was first reported in November, with Duchess Kate reportedly spending time with several units at the Kingston Hospital's maternity unit.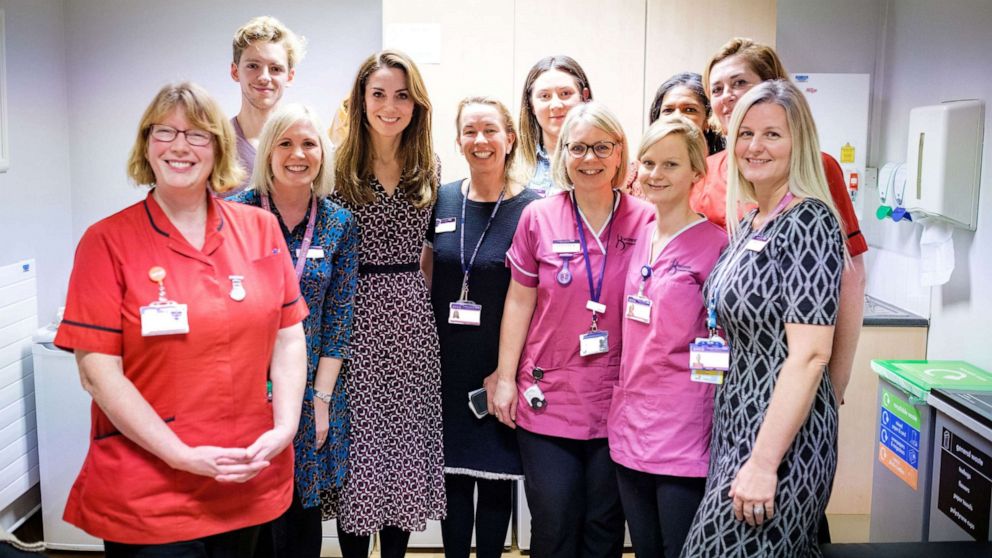 Now, following her visit, the Duchess has written a letter addressing hospital staff and paying tribute to the midwives who she said are "there for women at their most vulnerable."
You are there for women at their most vulnerable; you witness strength, pain and unimaginable joy on a daily basis.
"You are there for women at their most vulnerable; you witness strength, pain and unimaginable joy on a daily basis. Your work often goes on behind the scenes, and away from the spotlight," she wrote. "Recently however, I was privileged enough to witness a small section of it first hand, spending several days at Kingston Hospital's Maternity Unit."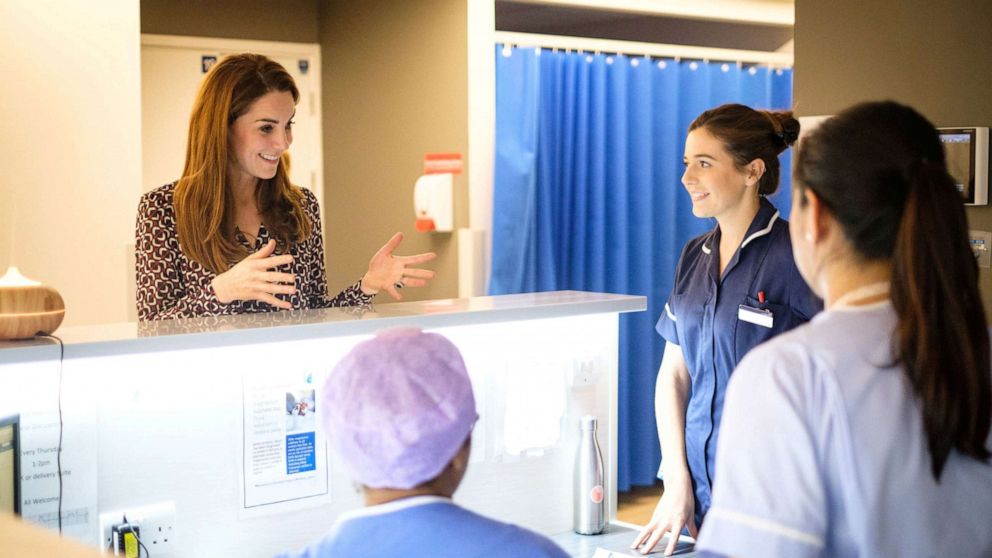 She added, "Although this was not my first encounter with the care and kindness provided by midwives across the country, it gave me a broader insight into the true impact you have on everybody you help."
Duchess Kate thanked them for their help and reassurance to parents to be and to the parents of newborns.
"It goes a long way in building parents' confidence from the start, with lifelong impact on the future happiness of their children," she wrote.
In the letter, the duchess shared more details about her November visit, which included shadowing midwives' daily rounds in people's homes and observing in hospital clinics and post-natal wards.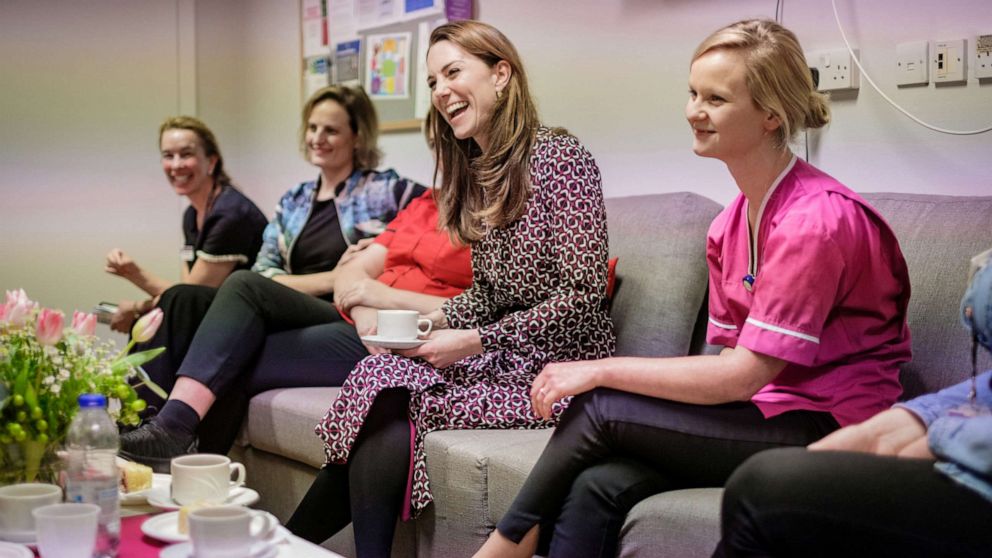 "No matter the setting, I was continually struck by the compassion that those of you I spent time with showed, and the incredible work ethic you demonstrated on behalf of your entire profession -- not only performing your rounds but working tirelessly through the night to support people that were at their most vulnerable," she wrote.
Kate noted in her letter to the staff at Kingston Hospital that 2020 will be named International Year of the Nurse and Midwife.
The duchess was treated at St. Mary's Hospital in London for the births of all of her children: Prince George, Princess Charlotte and Prince Louis -- who were all born in the Lindo Wing of the hospital.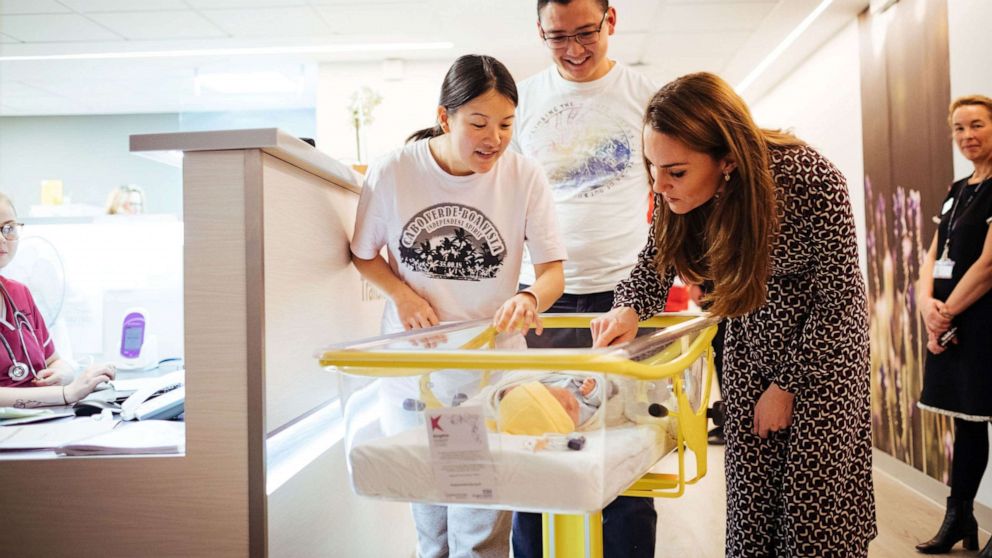 The duchess has become more involved with children's charities and early years development. She is also patron of the Royal College of Obstetricians and Gynecologists, having taking over from Queen Elizabeth II last year.
Duchess Kate is also a Royal Patron of East Anglia's Children's Hospices and last month opened a multimillion dollar children's hospice in Norfolk, near Anmer Hall -- Prince William and Kate's countryside home.