Dipping into the jewelry box of your grandmother-in-law is elevated to say the least when you're a member of Britain's royal family.
Kate, the Duchess of Cambridge, chose to wear earrings owned by her husband's grandmother, Queen Elizabeth II, for a reception Tuesday that saw her mingling with world leaders.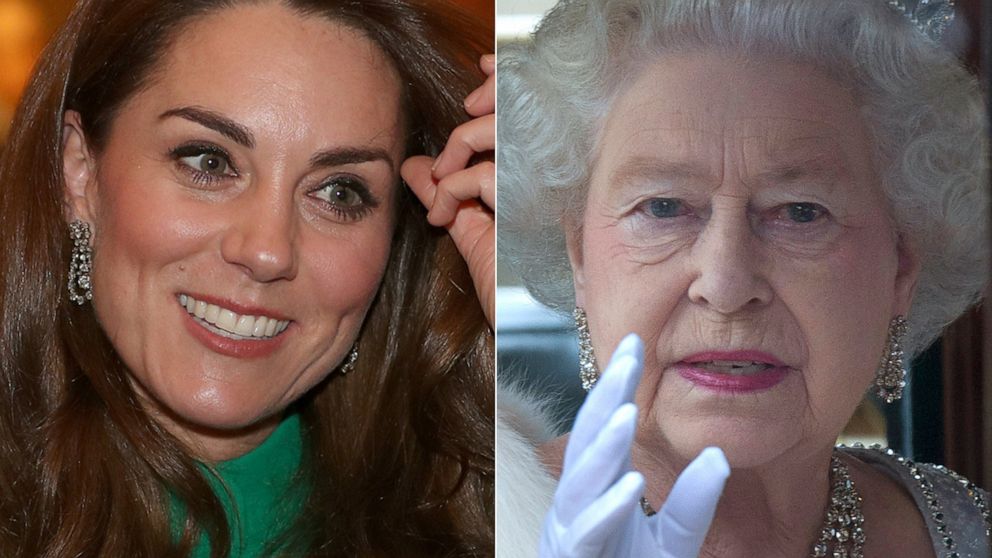 Kate, 37, chose a pair of Her Majesty's teardrop-shaped diamond earrings for the NATO reception held at Buckingham Palace. The earrings seem to be a favorite of Kate's as the duchess has been spotted wearing them at other engagements as well.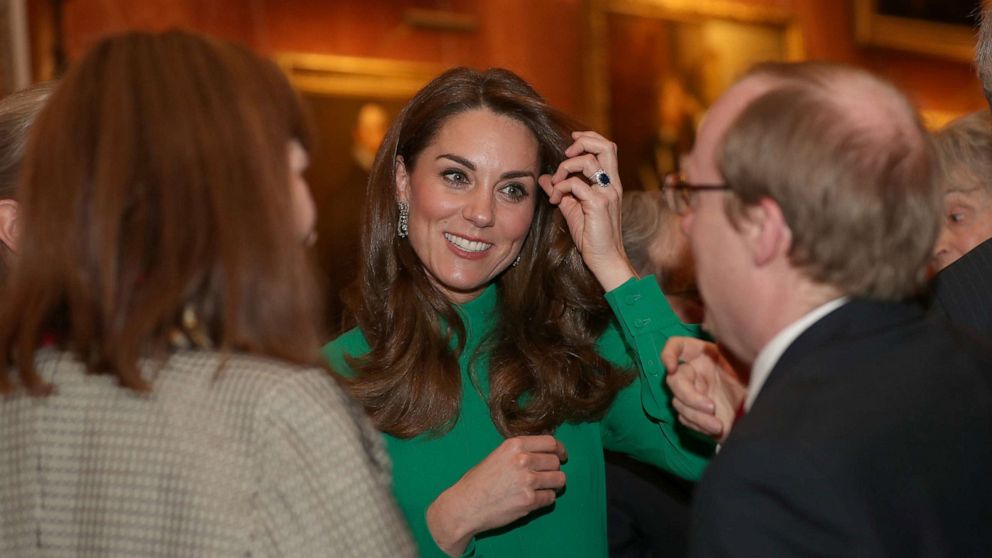 Queen Elizabeth, 93, was seen wearing the earrings as recently as 2012 at the State Opening of Parliament.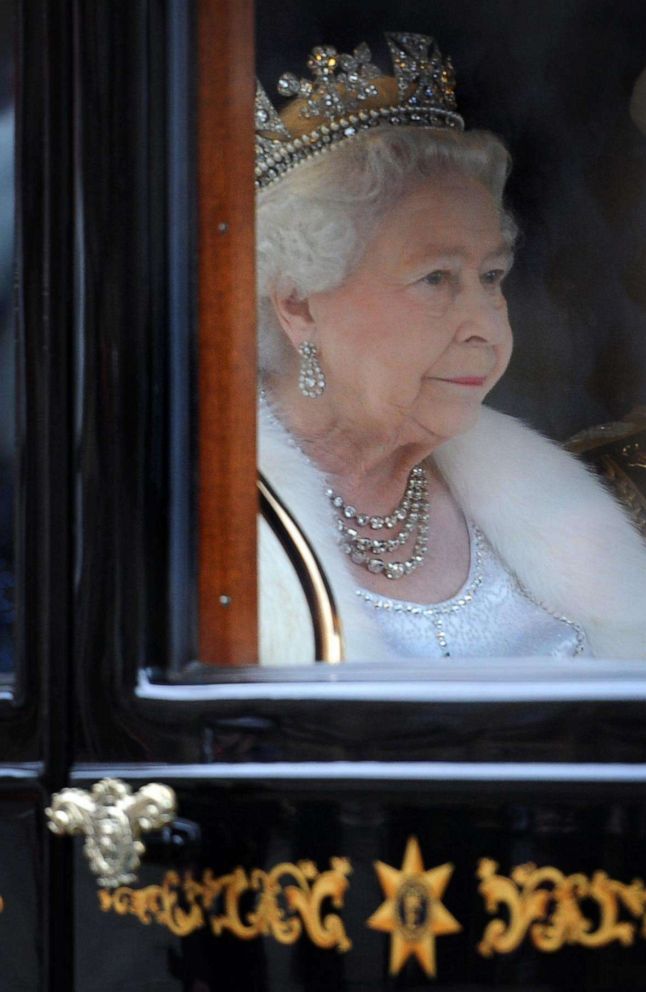 Queen Elizabeth also joined Kate at the reception.
Kate's husband, Prince William, did not attend as he is on a four-day official visit to Kuwait and Oman.
Prince Harry and Meghan, the Duke and Duchess of Sussex, were also absent from the reception. They are taking a break from royal duties to enjoy family time over the holidays, a royal source told ABC News.