Duchess Meghan has started maternity leave ahead of the birth of her first child.
The Duchess of Sussex's two events on Monday, to mark Commonwealth Day, could have been the last time the public will catch a glimpse of Meghan her child is born.
Meghan, who is due to give birth in April, is expected to still hold private meetings before the baby's birth but does not have any upcoming official engagements scheduled.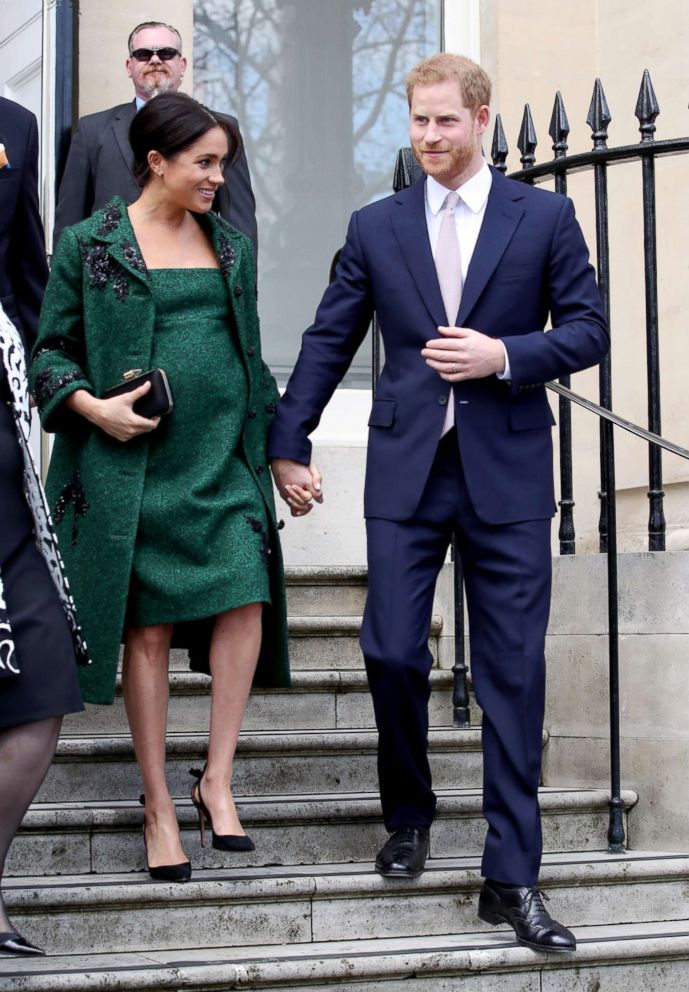 Kensington Palace has not commented on how long of a maternity leave Meghan, 37, is expected to take. She and Prince Harry are moving to Frogmore Cottage, in Windsor, where they are planning to raise their first child.
When Meghan married Harry last May, becoming a member of Britain's royal family, she took on a role that does not come with established maternity and paternity guidelines.
(MORE: Duchess Meghan makes advocating for women a focus of her work as a royal)
Meghan's sister-in-law, Duchess Kate, started her maternity leave with her third child, Prince Louis, approximately one month before his birth last April.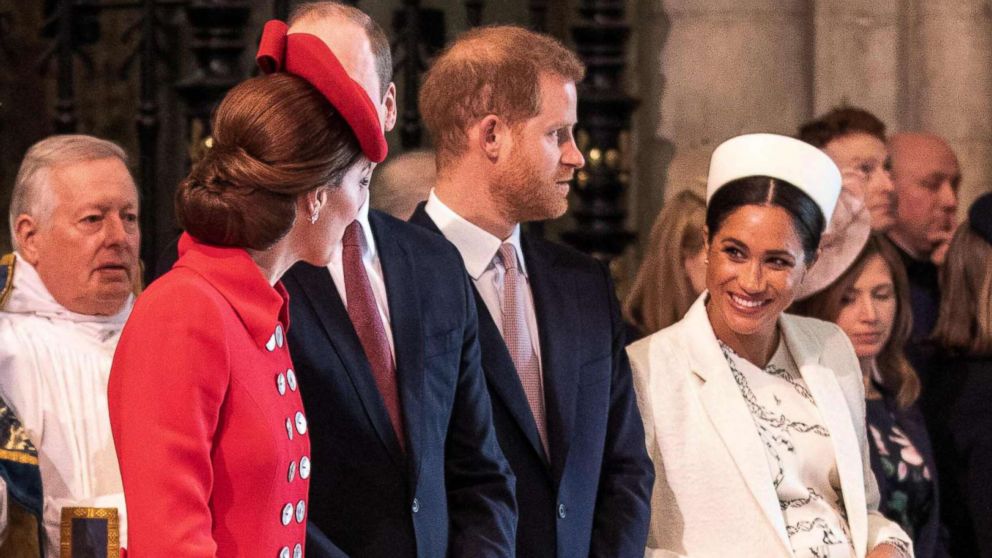 She stepped out for events like Harry and Meghan's wedding and Trooping the Colour shortly after Louis's birth but took time off from official royal engagements, just as she did after the births of her older two children, Prince George and Princess Charlotte.
Kate made her first public solo appearance nearly eight months after Louis's birth, in October of last year.
(MORE: It's all about the hats as Duchesses Kate and Meghan step out to celebrate Commonwealth Day)
Prince William took more defined paternity leave after the births of Goerge and Charlotte because he was working as a helicopter pilot at the time.
After George's birth, William was granted two weeks leave from his role as a Royal Air Force search-and-rescue helicopter pilot through statutory paternity leave, which Britain implemented in 2003. When Charlotte was born in 2015, William took nearly six weeks of paternity leave after finishing his air ambulance training and exams early.
Because the royal family has no set guidelines, it is up to Meghan and Harry to decide the amount of leave they take.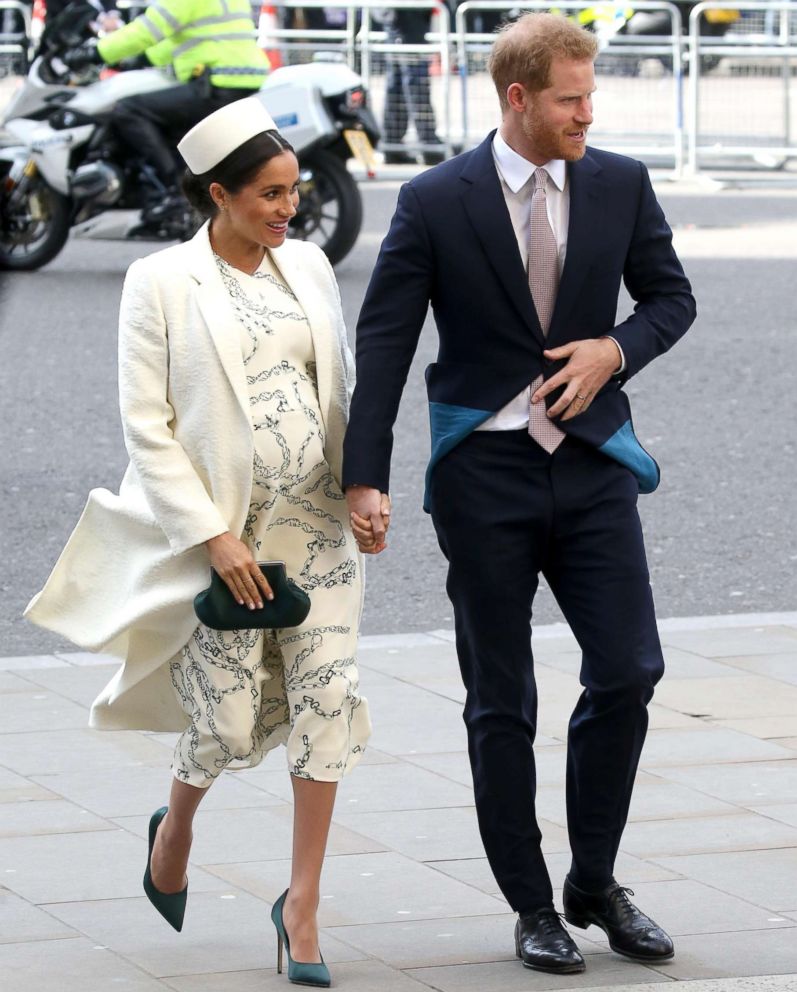 In the U.K., employees can take up to 52 weeks' maternity leave, including 39 weeks of paid leave, according to government guidelines.
Fathers in the U.K. are entitled to two weeks of paid paternity leave.
Meghan maintained a busy pace of engagements throughout her pregnancy.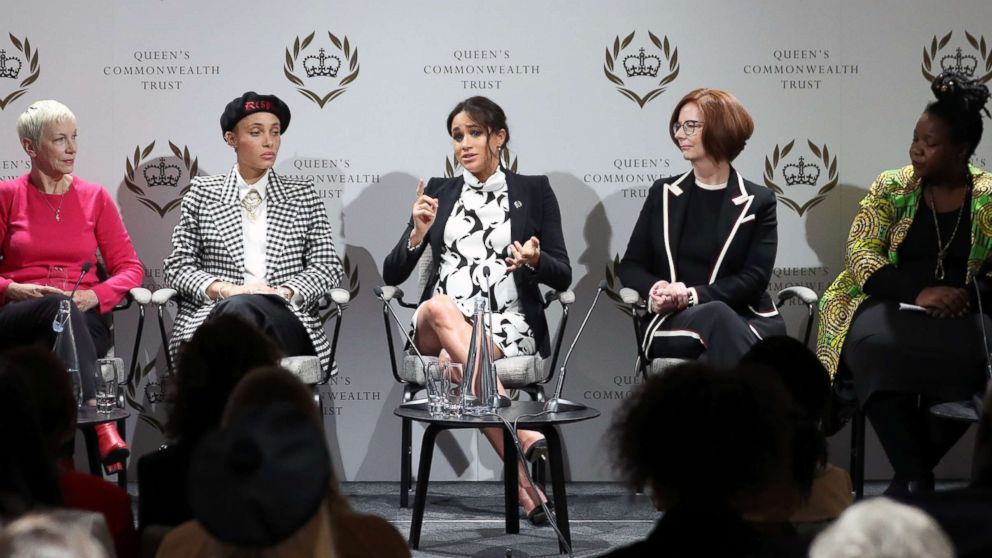 She joined Harry on a 16-day tour of Australia, New Zealand, Tonga and Fiji just as they announced her pregnancy last October. Last month, the couple traveled to Morocco for a three-day official visit.
Meghan also announced her first royal patronages during her pregnancy and made visits to each of the four charities.