"Dancing With the Stars" pros and new parents Val Chmerkovskiy and Jenna Johnson are opening up about a miscarriage they had before welcoming their son, Rome, to the world in January.
In an interview with "Good Morning America," the couple said that Rome is their rainbow baby after they miscarried in 2021.
"We were in Dallas for a show, and while we were practicing, we did something, and I just turned to him. I'm like, 'Oh, I'm -- I think I'm bleeding,'" Johnson recalled.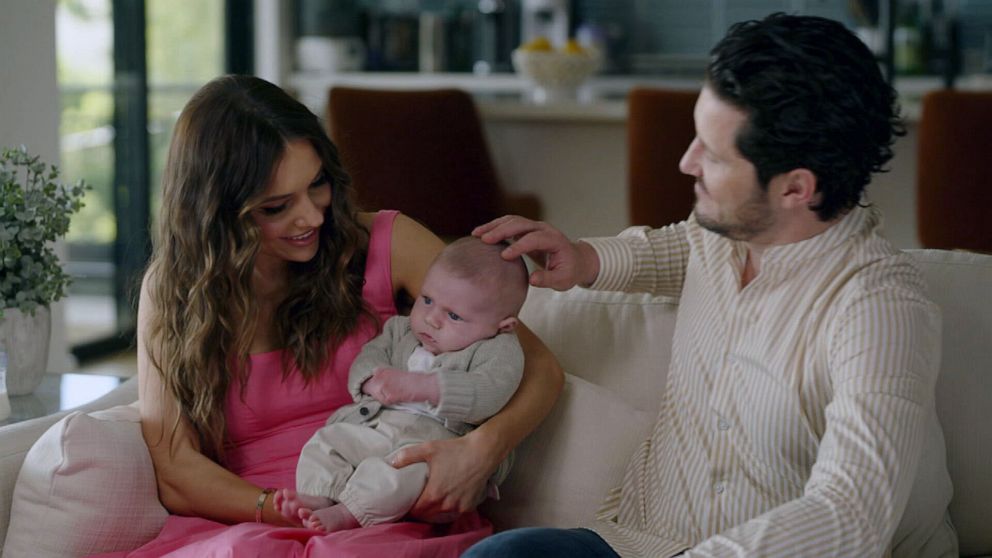 "And immediately my heart just dropped. I could see in his face just went like, white," Johnson said. "And I sprinted to our hotel room, and I lost the baby in our hotel room."
At the time, Johnson kept her pregnancy a secret and when she miscarried, she felt isolated and alone.
"No one knew that we were pregnant," she said. "And we were so excited."
"I was so, so sad," she added. "I was hurting so much."
Johnson said that the news affected her relationship with dancing, and she said that she didn't want to dance for a while because she was "so angry." But she said it turned out to be a way for her to escape.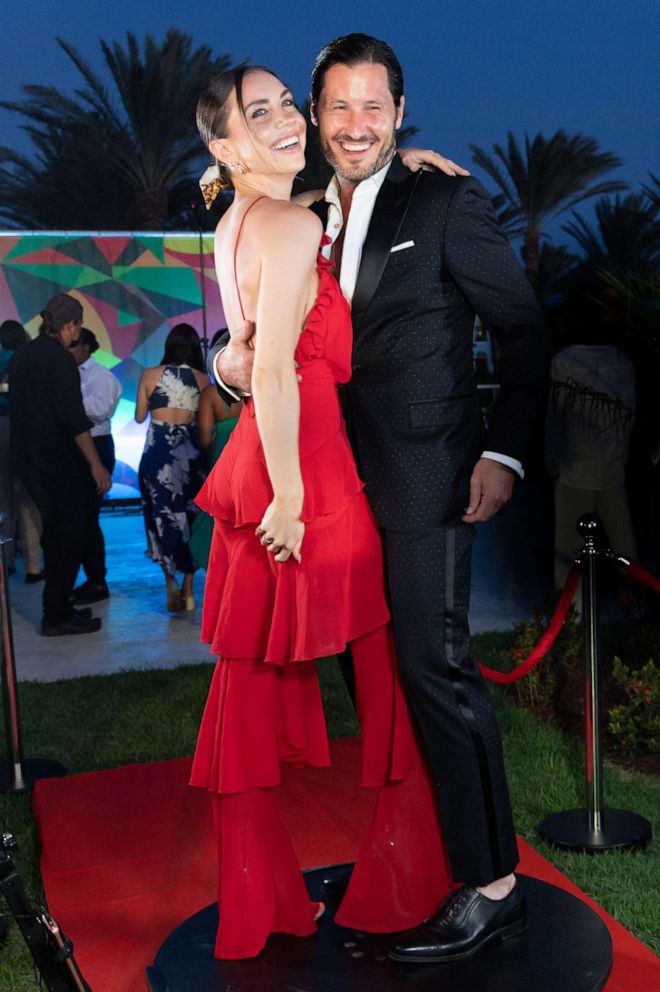 In July 2022, Chmerkovskiy and Johnson announced that they were expecting in an Instagram post. In her caption, Johnson called it, "Our biggest dream come true yet."
As they navigate parenthood together, Chmerkovskiy told "GMA" that he has never loved nor appreciated his wife more.
"The rush of love, I think, definitely flooded me more in regards to my wife," he said.
"He was my biggest support system while I was pregnant," Johnson said about Chmerkovskiy. "So tender and sweet. Those exhausting, tired moments when you're up at 4:00 a.m. together, and you're like, 'Oh my gosh, that's my teammate, and he's willing to do this with me.'"