'Dancing With the Stars' Jenna Johnson gives husband Val Chmerkovskiy home haircut
"Dancing with the Stars" pros Jenna Johnson and Val Chmerkovskiy are expecting a boy.
The couple shared a series of photos on Instagram Monday of the moment they found out the sex of their baby.
"Today we are officially half way there to meeting our son," Johnson, 28, wrote in the caption. "Saying those words still makes me emotional!! SO EXCITED TO BE A BOY MOM."
Chmerkovskiy also took to Instagram to share the news and posted photos with a blue heart emoji.
The couple announced in July that they were expecting their first child together. Chmerkovskiy shared a sonogram of the baby, while Johnson shared a video of the moment she found out she was pregnant and a video of the moment she revealed to Chmerkovskiy that she was pregnant.
In the caption, she told her followers she experienced two years of infertility and that she and Chmerkovskiy had stopped trying to conceive for six months. Johnson said she was "shocked" and full of "sheer joy" when she found out she was pregnant.
"I want to keep this moment very positive because there is so much to celebrate and my heart is overflowing with gratitude," Johnson wrote.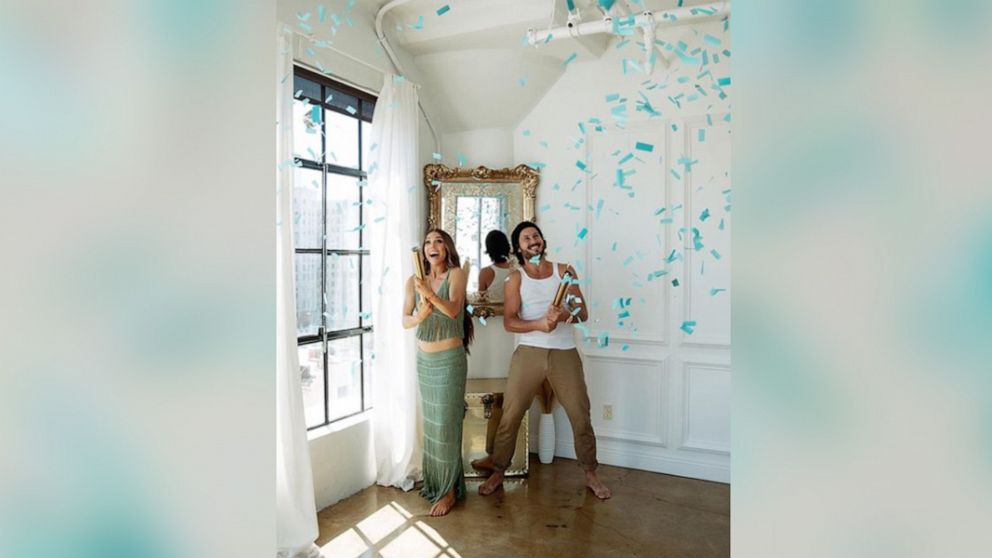 She then told her followers who are experiencing the same thing not to lose hope.
"It may not happen on your timeline and the journey may rip your heart open at times, but don't give up on yourself and your precious baby!" she said. "It will happen."