Elton John's Farewell Yellow Brick Road tour came to an end on Saturday in Stockholm, Sweden, five years after he first announced it at a press conference.
The tour, marked as the singer's goodbye to touring after 50 years on the road, has entertained more than 6.25 million fans since it kicked off Sept. 10, 2018.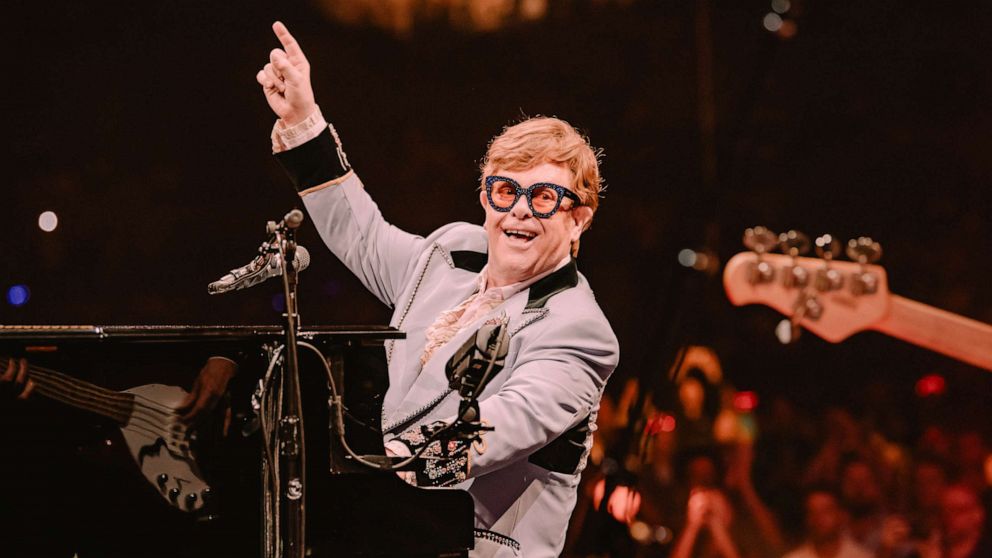 During the show, Coldplay appeared via a live video link-up from their concert in Gothenburg, Sweden. The band's frontman, Chris Martin, told John that he and the world were grateful for all John has done for the fight against AIDS, the fight for LGBTQ rights, and all he's done for "fashion and eyewear" and "sexiness and love."
He added, "We love you so much, we're going to miss you so much."
After the show, John released a statement reflecting on the past five years. "Every step of the way, my fans have been there. They have stuck with me, they have supported me, they have been patient and they have kept turning out for every single last show."
"Tonight has been magical," he continued. "I'm trying to process it and I don't think it will sink in for a while yet that I'm finally finished touring."
John -- who first began touring in 1970 and has played almost 4,600 shows in 80 countries -- concluded, "I can't tell you how much I'm going to miss the fans and how much their support has humbled me - it will stay with me forever."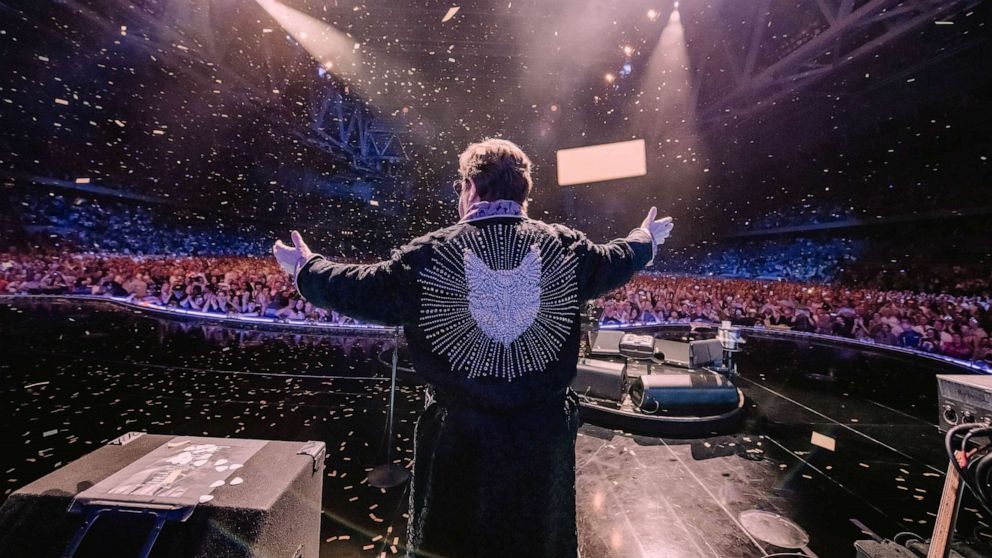 A sweet photo on John's Instagram story showed him waving goodbye at the end of the show, with his husband David Furnish and their sons Zachary and Elijah waving at him from side stage.
The past few years have also solidified John's place in the rock pantheon, encompassing the release of his biopic "Rocketman," his memoir "ME," the album "The Lockdown Sessions" and more.
Here's the final set list from the Farewell Yellow Brick Road tour:
"Bennie and the Jets"
"Philadelphia Freedom"
"I Guess That's Why They Call It the Blues"
"Border Song"
"Tiny Dancer"
"Have Mercy on the Criminal"
"Rocket Man (I Think It's Going to Be a Long, Long Time)"
"Take Me to the Pilot"
"Someone Saved My Life Tonight"
"Levon"
"Candle in the Wind"
"Funeral for a Friend/Love Lies Bleeding"
"Burn Down the Mission"
"Sad Songs (Say So Much)"
"Sorry Seems to Be the Hardest Word"
"Don't Let the Sun Go Down on Me"
"The Bitch Is Back"
"I'm Still Standing"
"Crocodile Rock"
"Saturday Night's Alright for Fighting"
*Encore*
"Cold Heart"
"Your Song"
"Goodbye Yellow Brick Road"
See more photos from John's final performance on his Farewell Yellow Brick Road tour: