Kristen Bell and Idina Menzel, who are reprising their roles as Anna and Elsa in Disney's animated feature "Frozen 2," opening Nov. 22, will get their own stars on Hollywood's iconic Walk of Fame.
"The Hollywood Walk of Fame makes an extra special effort to pair artists who work together or are related with their stars next to each other," said Ana Martinez, producer of the Hollywood Walk of Fame. "We are thrilled to place Kristen and Idina, who are the stars of the upcoming Disney film 'Frozen 2,' together in front of Hollywood's most historic theaters."
Other artists with adjacent stars on the Walk of Fame include Goldie Hawn and Kurt Russell, Cyndi Lauper and Harvey Fierstein, and Felicity Huffman and William H. Macy.
The 'Frozen 2' stars will receive their honor at a double ceremony on Nov. 19.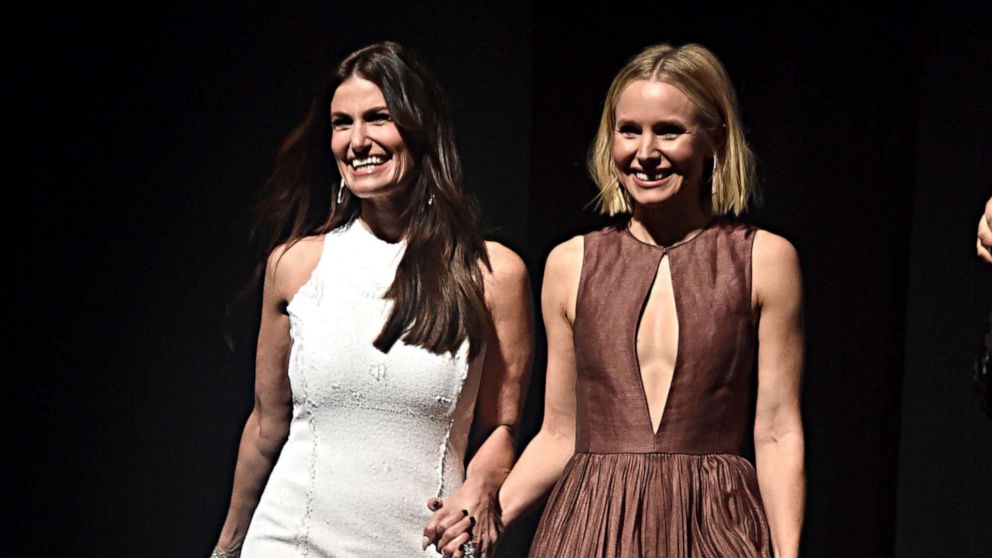 Bell currently stars in the NBC comedy series "The Good Place," opposite Ted Danson. She also played the titular character in Veronica Mars, which ran for two seasons on UPN starting in 2004, then aired for an additional year on The CW in 2007. It was revived as a feature film in 2014, and as a series on Hulu this past summer.
Her other film credits include "A Bad Moms Christmas," "Forgetting Sarah Marshall" and "Burlesque."
Menzel rose to fame in 1996 with her role as Maureen in the Broadway hit "Rent," and won a Tony Award in 2004 for her role as Elphaba, the Wicked Witch of the West, in the smash musical, "Wicked."
As "Frozen's" Elsa, she sang the Oscar-winning song, "Let It Go." Her other film credits include "Beaches" and Disney's "Enchanted." Menzel also had a recurring role as Shelby Corcoran on the Fox TV series "Glee."
Disney is the parent company of ABC News.