J.K. Rowling has some good news.
The beloved author has written a new children's book titled "The Ickabog" and, as if that wasn't enough, she is calling on kids all across the world to illustrate her new work. But first things first, Rowling tweeted that she wants her fans to know this is not a "Harry Potter" spinoff.
Through a series of tweets and a blog post on Monday, the 54-year-old Brit revealed the idea for "a stand-alone fairy tale" came to her while writing the "Harry Potter" series and she intended to publish it after the final installment. Plans for this were later shelved, with the first draft of "The Ickabog" ending up in a box stored in the attic.
"Over time I came to think of it as a story that belonged to my two younger children, because I'd read it to them in the evenings when they were little, which has always been a happy family memory," she said in relation to her son David and daughter Mackenzie, both of whom she shares with longtime husband Neil Murray.
Rowling's eldest daughter, Jessica, is from her first marriage to Jorge Arantes.
"A few weeks ago at dinner, I tentatively mooted the idea of getting 'The Ickabog' down from the attic and publishing it for free, for children in lockdown," Rowling continued, adding that her kids, now teens, were "touchingly enthusiastic" about the prospect.
"So downstairs came the very dusty box," she said, "and for the last few weeks I've been immersed in a fictional world I thought I'd never enter again."
Rowling has since finished writing "The Ickabog," reading it to her kids as she once did -- and even incorporating some of their ideas.
A chapter -- or two or three, as Rowling hints -- of the new work will be shared for free every weekday between May 26 and July 10 on a website dedicated to it. Rowling, who said "The Ickabog" lends itself well to being serialized given the fact that she initially read it aloud to her own kids.
"'The Ickabog' is a story about truth and the abuse of power. To forestall one obvious question: the idea came to me well over a decade ago, so it isn't intended to be read as a response to anything that's happening in the world right now," Rowling explained of the work's inspiration. "The themes are timeless and could apply to any era or any country."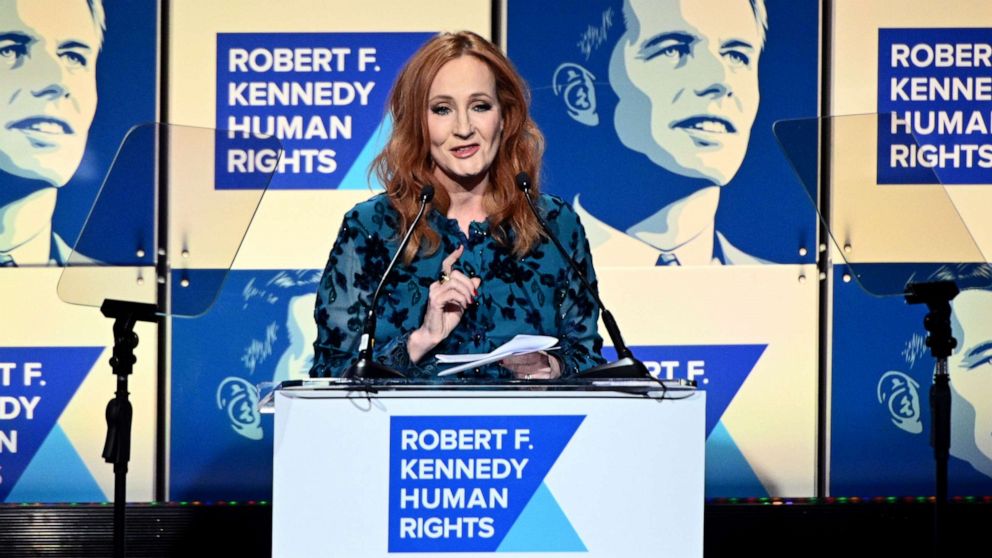 As for getting kids to illustrate her children's book, Rowling explained she won't be judging the submissions but will be sharing some on social media if people include #TheIckabog. Details about the competition from publishers are shared on the official website.
Rowling also announced that she will be donating her royalties from the published version of "The Ickabog" to organizations and projects focused on COVID-19 pandemic relief efforts, with more details to be announced "later this year."
To read "The Ickabog" and to learn more about the illustration competition, visit here.