Katy Perry and Orlando Bloom welcome their daughter
Punit Paranjpe/AFP via Getty Images, FILE
Katy Perry is being open about what her postpartum body looks like.
The singer shared an image of herself on her Instagram Story wearing a pumping bra and underwear. She added her song "Not The End Of The World" to the post.
Perry and her fiancé, actor Orlando Bloom, announced the birth of their daughter, Daisy Dove, last week.
"Hair n makeup by: exhaustion," she quipped.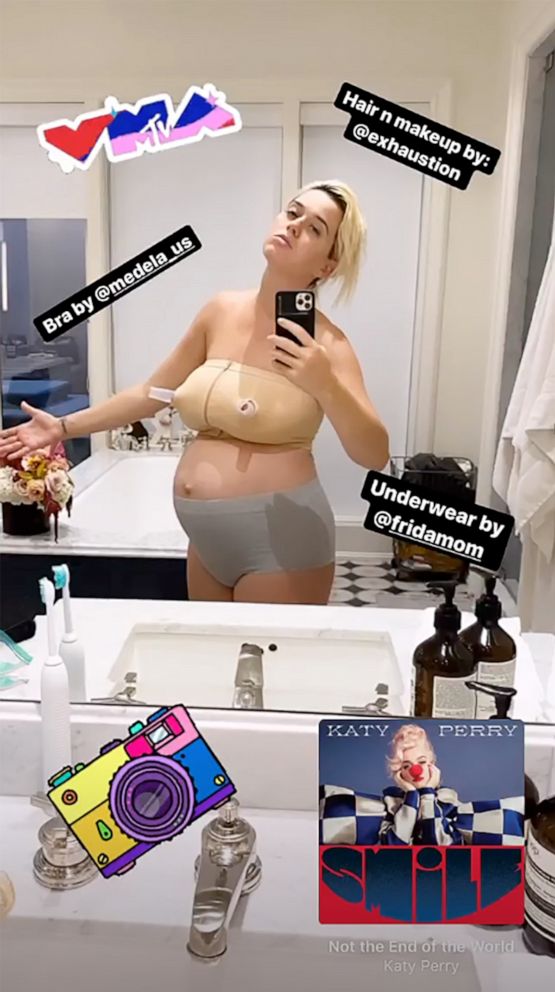 The past few days have been especially busy for Perry, and not just in terms of her personal life. In addition to recently giving birth to her first child, the singer, 35, also released her latest album, "Smile" last Friday.
"Me after feeding all day handing Daisy off to daddy bout to deliver this 2nd child #SMILEISCOMING lezzgo," she wrote on Instagram, just before the album dropped.