Katy Perry will be "Waking Up In Vegas" one last time this fall for the final shows of her Las Vegas residency "Katy Perry: Play."
Reflecting on the past two years of her time in Vegas, Perry told "Good Morning America" in an interview that "Play" has been "my favorite show I've ever created."
"I know how important it is to some audience members," Perry said, recognizing that fans were not only buying tickets to the shows, but also spending their "hard-earned money" and, for those who don't live in Las Vegas, "planning a vacation around it."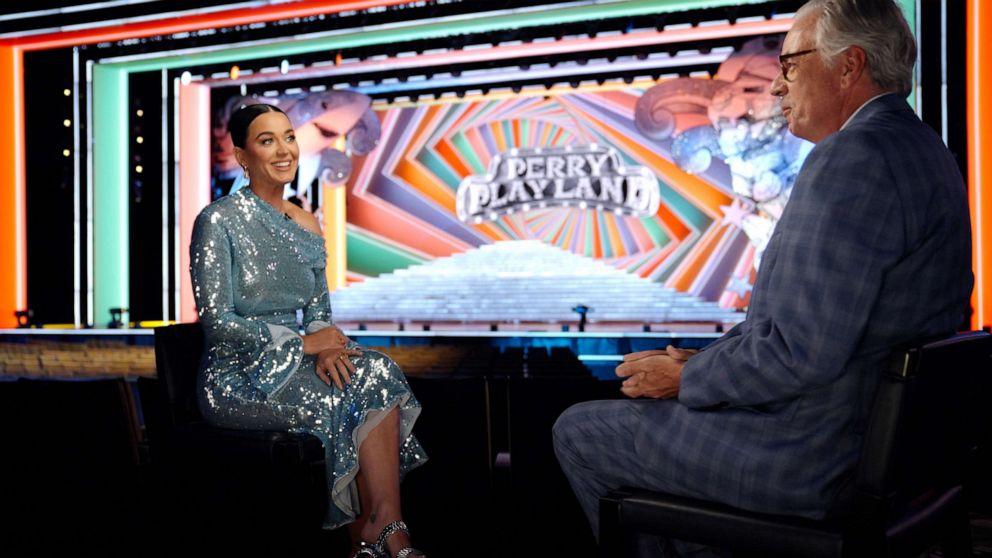 "I'm just so grateful for the continuous opportunity to keep evolving as an artist, as a human, as a mother, and to be able to keep bringing joy to people's lives through the arts and entertainment and visuals," she added.
Perry's "Play" residency made its Vegas debut in December 2021 at Resorts World Theatre at Resorts World Las Vegas.
Over the past two years, Perry's shows have captivated fans with jaw-dropping performances, showstopping costumes and larger-than-life stage pieces.
The 13-time Grammy-nominated artist also earned herself a key to the city of Las Vegas and won "Best Strip Headliner" by Best of Las Vegas in 2022. Since her residency began, she's delivered more than 50 performances.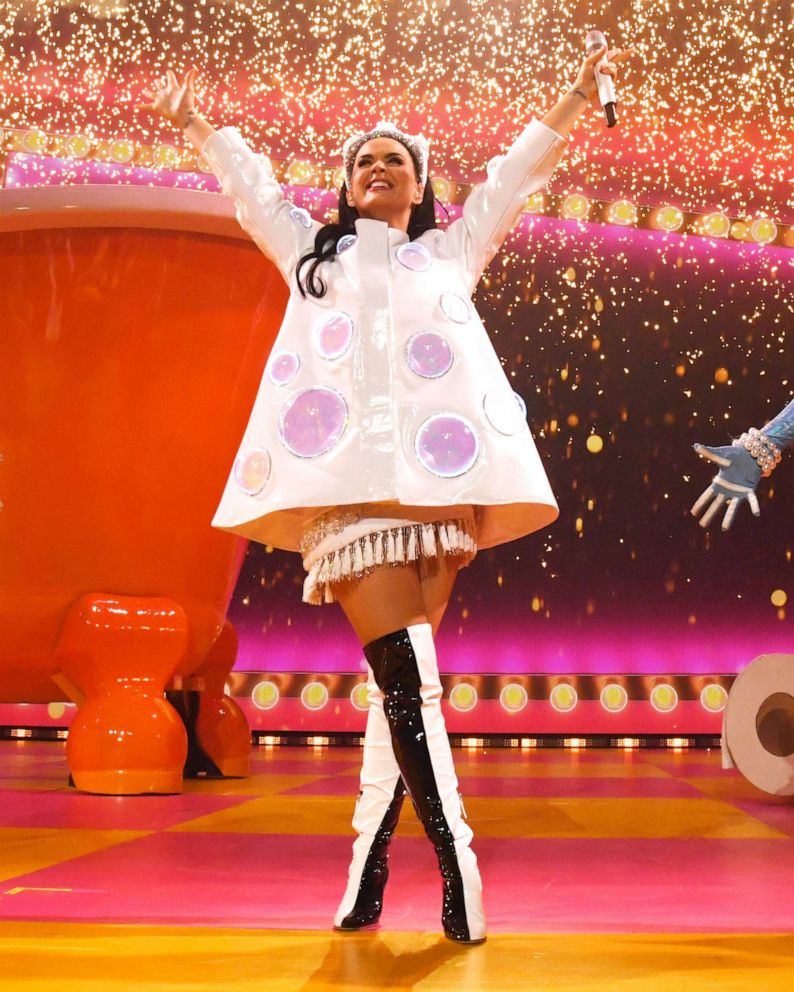 But out of everything that's happened for the singer during her residency, Perry says the best part has been being a mom to her daughter Daisy Dove, 2, whom she shares with actor Orlando Bloom.
Perry, who welcomed Daisy in August 2020, said she has been able to be a "hands-on mother."
"I got to drop my daughter off at preschool this morning," she said. "I'll come home tonight and I'll still have, like, hair and makeup done, and I'll probably be in some form of robe and lipstick everywhere. I'll be just cutting some olives, cutting some grapes [for her]."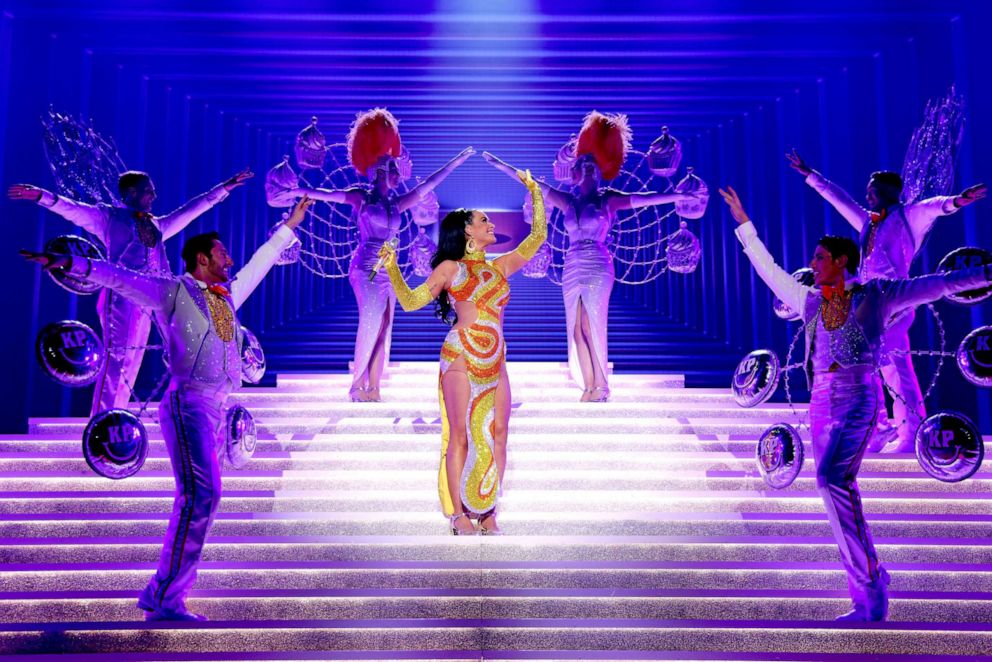 Looking back at the past two years of her residency, Perry said that she will "never forget the joy."
"I will always remember this joy of community and family and togetherness, all singing the same song," she said. "It's been a bunch of strangers under one roof singing the same song. So, there's an energy that's wonderful."
"I'll never forget that energy," she added. "I'll never forget the joy. I'll never forget the happiness."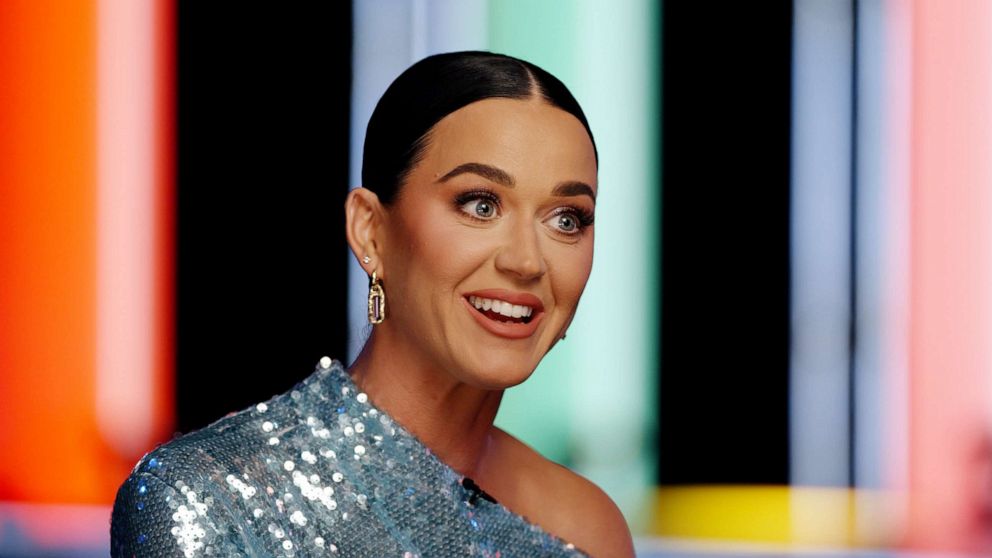 While her residency is ending, Perry said that she has been writing "new material," but wants to make sure her music is just right before she releases anything new for fans.
"I haven't put any new material out since my Darling Daisy," she said. "I think that I'm writing a lot and have written a lot from a place of love, because I'm feeling so much of it -- so much unconditional love, that love you never knew existed."
"I'm always writing, I have been, but I think what's really important to me is to be celebrating the world that I've got to build with all of these wonderful songs and to be responsible for a life for a three-year-old," she added. "I will be back, but let me get this right."
The last shows of her residency, which were announced in April, will be from Oct. 4 to Nov. 4.