Our favorite Kelly Ripa moments for her birthday
Kelly Ripa recently got candid about her experience with therapy and taking care of her mental health.
During Thursday's episode of her "Let's Talk Off Camera" podcast, the "Live with Kelly and Mark" co-host, 53, opened up about how she was introduced to therapy at the age of 40.
Discussing the subject with her guest Tyler Perry, she explained that she had "bumped into a girlfriend of mine at a bar mitzvah, and she said, 'How are you?' and I started sobbing, and I wasn't entirely sure why."
"And I just started sobbing, and she said, 'I am gonna write down the name of my therapist for you to talk to,'" Ripa recalled, laughing.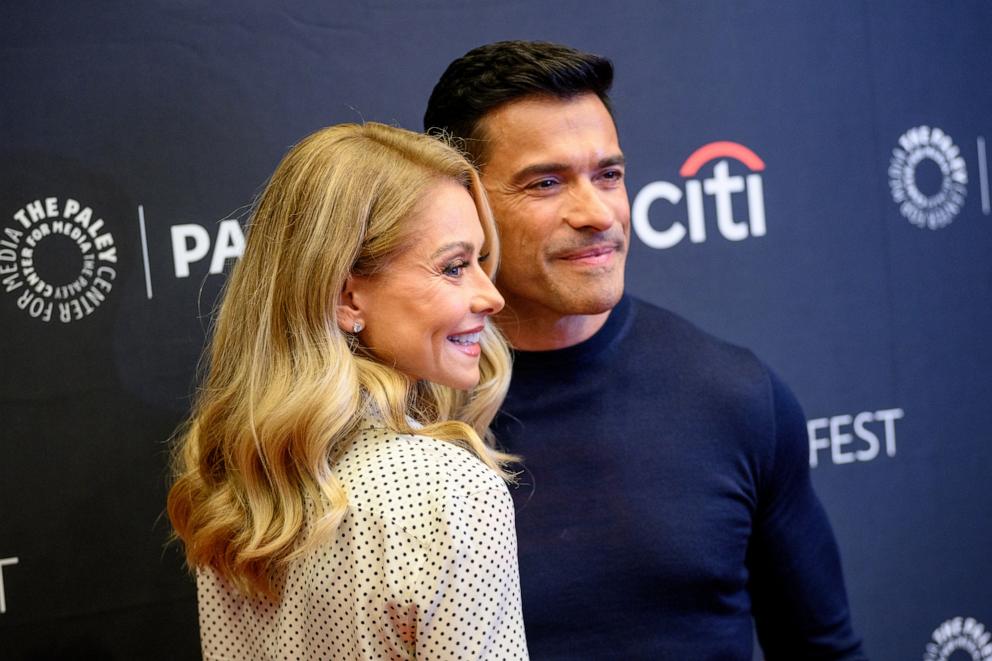 She later explained in the podcast that attending therapy sessions did help her learn more about herself, saying, "I got to understand why I had such troubles embracing success of any kind."
Ripa has been open about her mental health journey in the past. In her 2022 memoir, "Live Wire: Long-Winded Short Stories," Ripa shared that she has "a severe case of social anxiety disorder."
"And I tend to say awkward or inappropriate things when under duress," she wrote. "People think that because I'm an extrovert on television I am one in real life. Surprise. That's why they call it acting."
Speaking to People last year, she discussed what her therapist had taught her, particularly in terms of self-care.
"Just how to be a better self advocate, how to think of things in a different way," she said at the time. "How to really, truly understand that when encountering somebody that is toxic, it has nothing to do with me and everything to do with them. And once you start thinking about that, it really reframes the picture for you."