Happy anniversary Kelly Ripa and Mark Consuelos!
Kelly Ripa welcomed her husband Mark Consuelos as her new "Live" co-host on Monday's episode.
The couple -- who co-starred on "All My Children" together, have been married since 1996 and share three adult children -- walked out onto the now-titled "Live with Kelly and Mark" set holding hands as "2 Be Loved (Am I Ready)" by Lizzo played.
After taking their seats, Ripa didn't waste any time before she started joking, saying, "Joining me today and permanently until one of us dies is Mark Consuelos."
The "Riverdale" alum took a more sentimental approach, thanking his wife for bringing him into the fold, saying, "I just want to say a quick thank you for trusting me to be your co-pilot. I really appreciate it."
They also revealed their middle child, and only daughter, Lola, 21, was in the audience.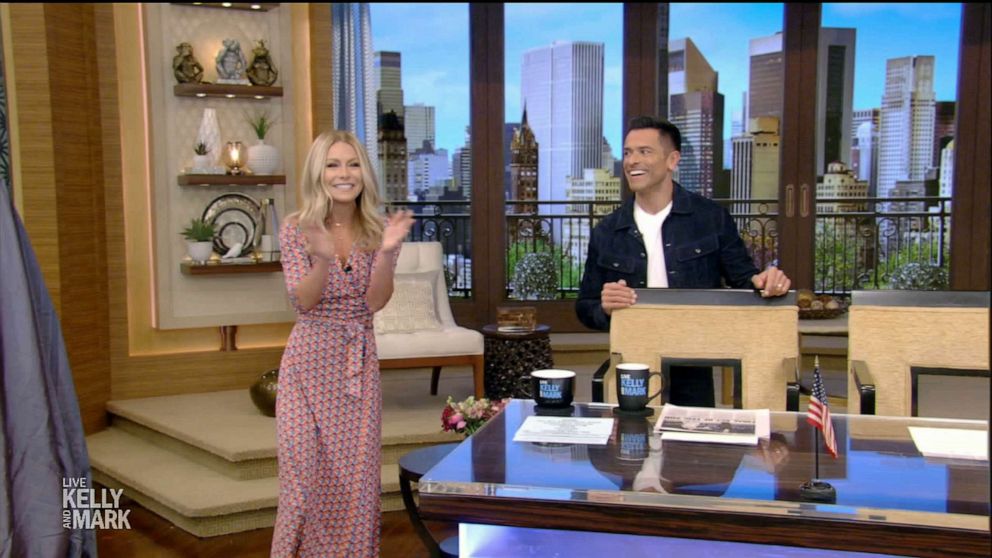 After Ripa debuted a new sign showing the ABC morning talk show's new title as well as two billboards celebrating Consuelos' new gig, he joked that "this is all feeling very permanent."
"Oh, honey," Ripa replied. "As you know, nothing here is permanent -- except for me, evidently."
It was announced in February that Consuelos would be joining "Live" alongside Ripa after Ryan Seacrest left the show. Consuelos has co-hosted "Live" numerous times in the past, but never as the permanent co-host.
Seacrest, who had been Ripa's co-host for the last six years, said he was leaving to focus on hosting "American Idol."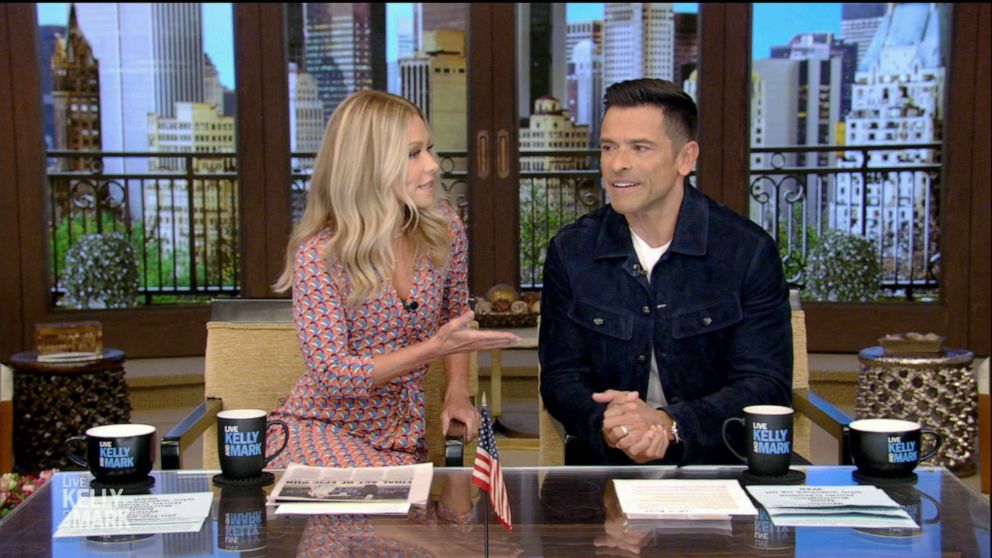 "We are so aware of the importance of continuity and consistency and the familial vibe that we all have here, it only makes sense to ... bring in somebody that we know and love and who's really always been here," Ripa said at the time, announcing Consuelos as her new co-host.
Ripa added that she and Seacrest were referring to Consuelos joining the show as "the nation's weirdest social experiment" and later, on Instagram, said they were entering "the contractual obligation phase of our relationship."
Consuelos shared an Instagram post after it was announced that he would be Ripa's new co-host in which he congratulated Seacrest on his "next chapter" and told him, "I love you like a brother."
He also expressed excitement at joining wife Ripa on "Live," calling her "my ride or die."
"This is going to be amazing!" Consuelos said. "I can't believe after all these years of listening to you talk for free, I found a way to get paid for it. Is this a great country or what?"