Ryan Seacrest talks new season of 'American Idol'
Angela Weiss/AFP via Getty Images
Kelly Ripa is very much looking forward to co-hosting "Live" with her husband Mark Consuelos.
"To have Mark join me at that desk every day, it's a dream come true," Ripa, who joined "Live" in 2001, told People. "We've been so uniquely blessed."
It was announced in February that Ripa's current co-host, Ryan Seacrest, would be departing the show, which he joined in 2017, and that Consuelos would be his replacement. Seacrest's last episode airs April 14 and Consuelos joins April 17.
Ripa called the move, which will see the show retitled "Live with Kelly and Mark," a "complete full-circle moment" for the pair, who previously co-starred on "All My Children" before getting married in 1996 and welcoming three children of their own, all now adults.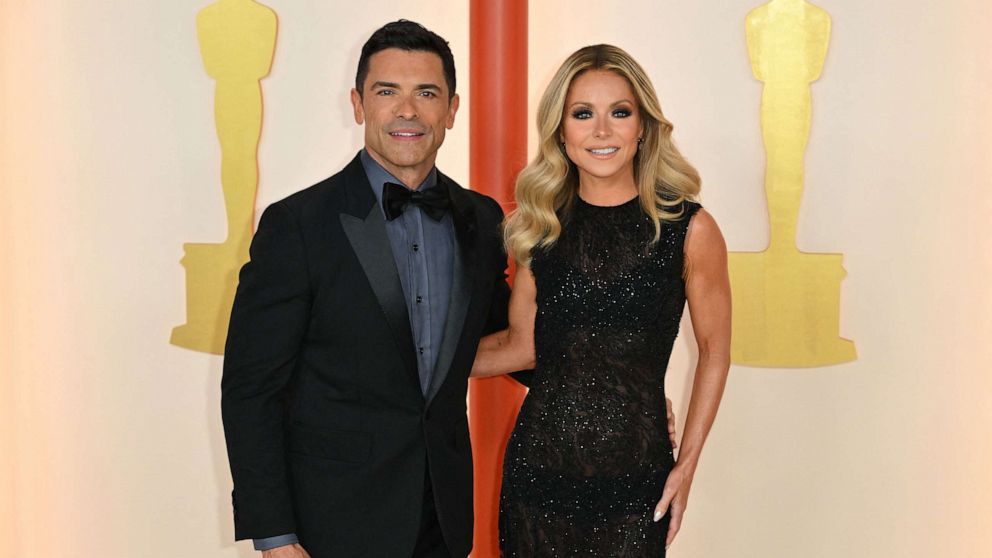 "It's going to be off the rails!" she teased of their dynamic.
Consuelos echoed his wife, saying joining the show is "indescribable" and something for which they're both "super, super grateful."
"I had filled in so many times and had a blast every single time," he added. "Some people would die to have this opportunity. No one does it like she does. ... I can't think of anybody that I feel more safe with, and protected by, than Kelly."
Ripa teased that both she and Consuelos are "not afraid to go there," saying, "We have the confidence in our marriage that no matter what we discuss, I don't mind being the villain in the argument, nor does Mark. Neither one of us needs to be the hero."
Consuelos agreed, adding, "If we think something is really going to be funny, then it can be magic."