Get ready for the CMA Awards with Kelsea Ballerini
Lauren Menowitiz/Shutterstock
Kelsea Ballerini and Chase Stokes are clearly enjoying each other's company.
The couple stepped out for a date night to watch the New York Rangers face off against the Ottawa Senators at New York City's Madison Square Garden on Thursday.
Ballerini, 29, and Stokes, 30, were all smiles as they got cozy in their seats and even snuck in a kiss during the hockey game, which ended with the Senators beating the Rangers 5-3.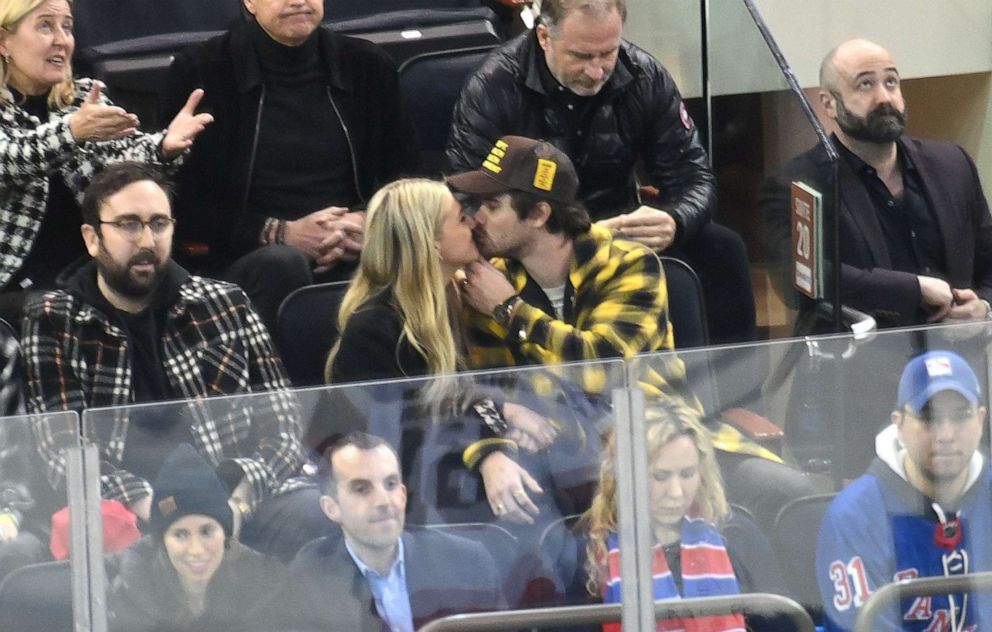 The "Heartfirst" singer revealed in an interview on the Call Her Daddy podcast last month that she and the "Outer Banks" star began dating in December.
Ballerini said she slid into Stokes' Instagram DMs to shoot her shot and now they're having "fun" and "just vibing."
"I've never seen his show, but I just knew of him, and I just swan dove right on in," she said on the podcast.
Ballerini, who is the musical guest on "Saturday Night Live" this weekend, was previously married to fellow country singer Morgan Evans for nearly five years. Their divorce was finalized in November.
Last month, on Valentine's Day, Ballerini released a six-song EP titled "Rolling Up the Welcome Mat" in which she tells her side of the story in the split.
Evans previously released the song "Over for You" about the breakup and recently dropped a five-part docuseries about the making of the song.