Lady Gaga stole the show at the 2023 Oscars with her emotional performance of "Hold My Hand" from "Top Gun: Maverick."
But before she took the stage, the superstar singer-songwriter performed a kind deed for someone in need of a little assistance.
Lady Gaga, dressed in a sheer Versace gown, was walking the champagne carpet on her way into the show Sunday night when she saw a photographer stumble to the ground while snapping a shot.
Immediately, the 36-year-old singer turned around and ran over to help the photographer up off the ground.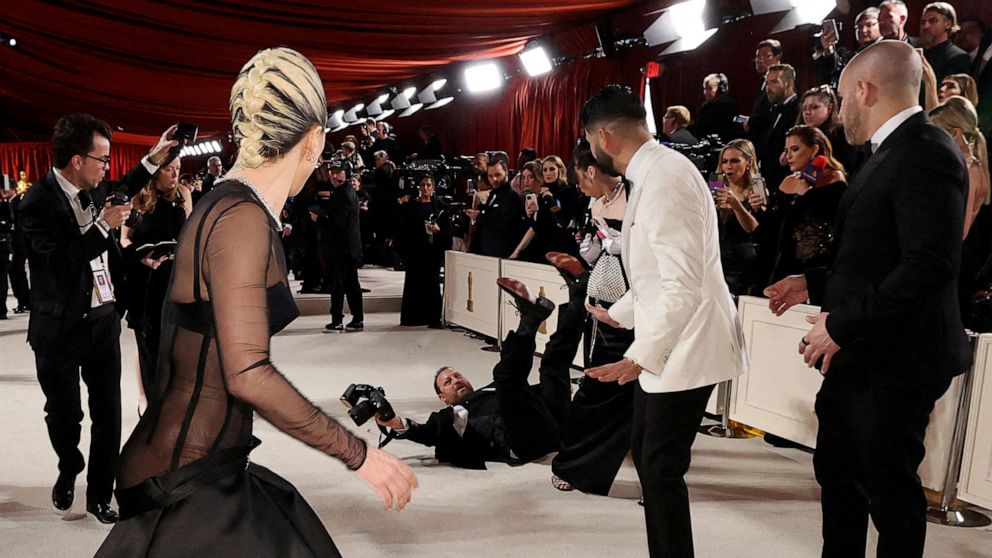 The moment was caught on camera and shared on Instagram by People magazine.
The photographer appeared to be fine, and Lady Gaga continued on walking the champagne carpet after coming to his aid.
Fans were quick to sing Lady Gaga's praises on Instagram, applauding her for stopping in the middle of Hollywood's biggest night to help someone out.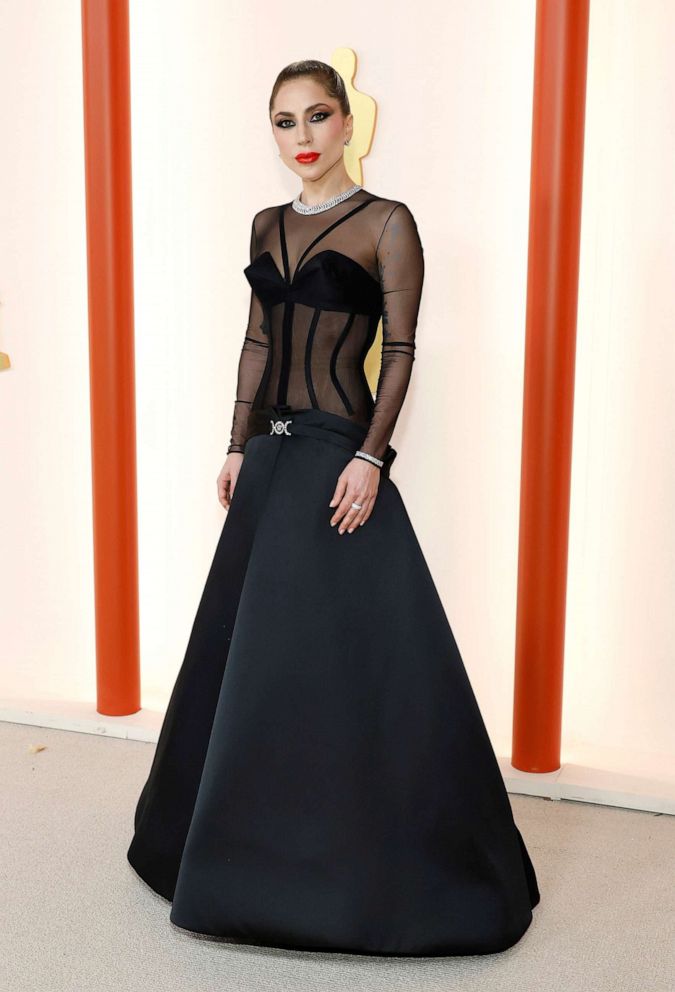 "She just didnt stop and look....she really went and helped the man..." wrote one commenter.
"And that ladies and gents is why we love her," wrote another.
Making the moment even more memorable was the fact that Lady Gaga was not even supposed to attend this year's Oscars.
Just days before the ceremony, Oscars executive producer and showrunner Glenn Weiss told reporters that Lady Gaga, nominated for best original song for "Hold My Hand," wouldn't be performing the song at the ceremony.
"I would love to say, 'No I can't confirm,' but y'know what? I'm gonna tell ya," Weiss told reporters. "So here's where we are: We actually invited all five nominees -- we have great relationships with Lady Gaga and her camp -- [but] she is in the middle of shooting a movie right now, and here we are honoring the movie industry and what it takes to make a movie."
Then in a day-of surprise, Lady Gaga not only attended the show, but also performed live.
The singer changed into a casual T-shirt and ripped jeans and opted for a no-makeup look during an emotional performance of "Hold My Hand."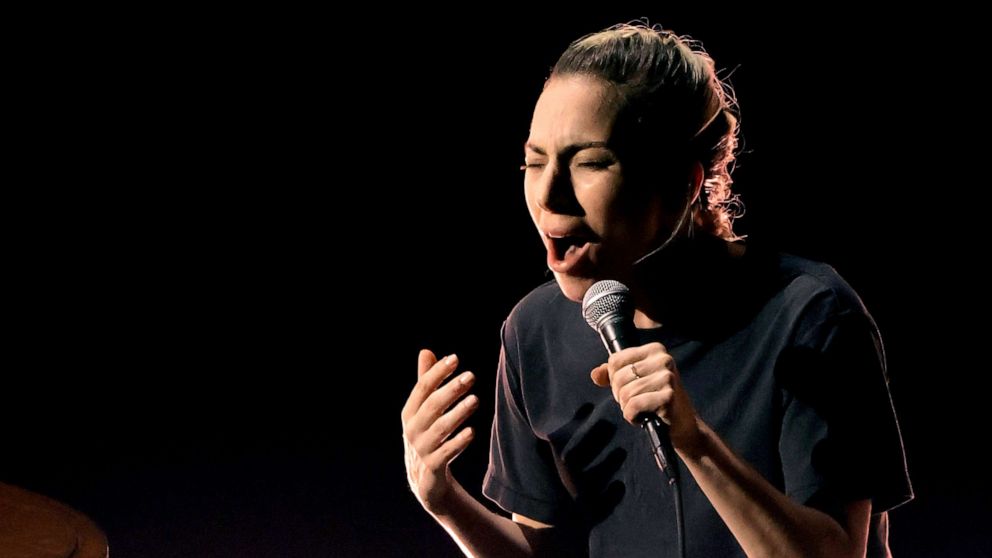 Before singing, Lady Gaga shared that the song is "deeply personal" for her, and that she had recorded it with BloodPop in her studio basement.
"I think that we all need each other, we need a lot of love to walk through this life, and we all need a hero sometimes," she said.
"There's heroes all around us in unassuming places," she added. "But you might find that you can be your own hero, even if you feel broken inside."