For Marsai Martin, returning to film "Black-ish" season 7 is like coming home again.
"It's actually really exciting," the 16-year-old told "Good Morning America" about seeing everyone after an extended hiatus due to the COVID-19 pandemic. "For the longest time, they've been my family."
To keep everyone safe, Martin explained there's lots of testing, everyone keeps 6 feet apart and there are "never too many people around," because they're the only show currently shooting on the lot. Martin added that the show's writers are trying to "write in some things to where we're not close together."
"It's still like we're in this quarantine space," the actress added.
Despite the precautions, Martin said she is looking forward to seeing how the show handles "everything 2020 has brought so far," be it the social issues like the Black Lives Matter protests to the coronavirus.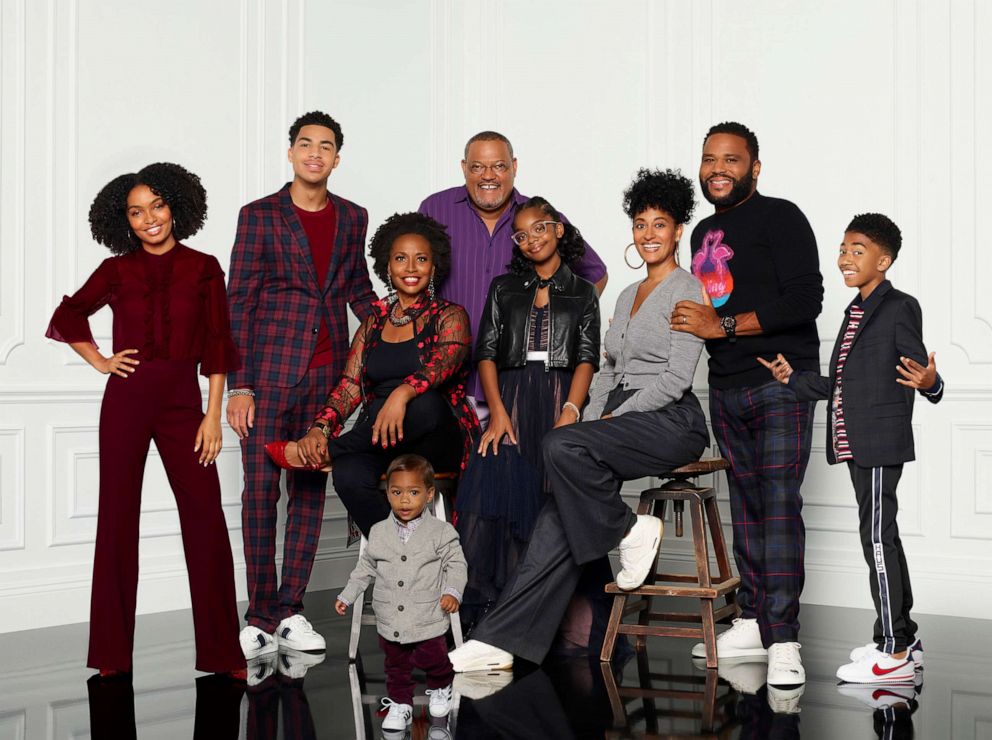 Martin is also thrilled to reunite with her onscreen persona, Diane Johnson.
"Diane-wise, she's growing every single day. She's in her teenage years now and I believe she's going into high school," she said. "So, I mean, there's a lot of things to play around with there. I love growing with her."
Given the fact that "Black-ish" has spawned three spin-offs so far -- "Grown-ish," "Mixed-ish" and the recently announced "Old-ish" -- Martin couldn't help but laugh at the thought of Diane getting her own show.
"You know, that's funny," she said. "They haven't talked about it yet, so I don't know. I feel like that's up to Kenya [Barris, creator of "Black-ish"]. You guys go talk to him."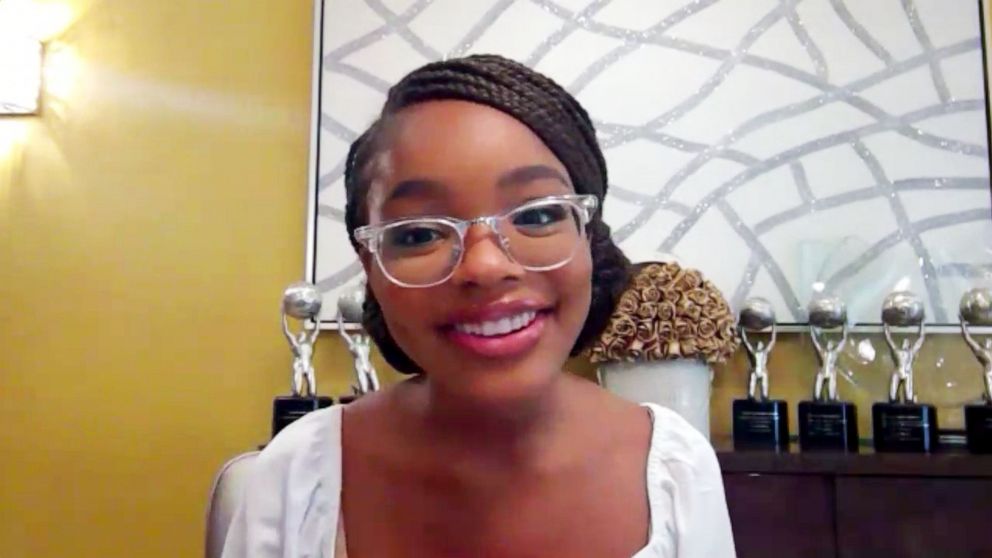 It wouldn't be surprising to see Martin helm her own show -- after all, she became Hollywood's youngest executive producer at 14 with the film "Little."
What inspires her these days is seeing a generation of young people "not afraid to speak our minds," referring to Gen Z. That's why Martin partnered with "got milk?" for "Glass Half Full News," a video series dedicated to looking at the world through the eyes and lens of kids to brighten people's lives while spreading social positivity.
"We are the change and we are the people who start the trends and start just a new narrative of today," she said. "Really, every step I take is to change the now."
"The whole goal to anything I do is just to be myself," Martin noted. "I want other girls and other people like me to actually see that just being yourself really makes the world go round and doing what you love makes you happy."