Andrew Morton talks paperback edition of 'Meghan and the Unmasking of the Monarchy'
Meghan, the Duchess of Sussex has had millions of headlines written about her since meeting and marrying Prince Harry, yet misconceptions remain, according to royal biographer Andrew Morton.
The biggest, says Morton, is the image of Meghan as the one controlling the narrative in her relationship with Harry.
"I think people think that she was more in control of their lives inside the royal family, when really the one who was the expert was Prince Harry," Morton said in an interview that aired Tuesday on "Good Morning America." "So she has deferred to him and often got the blame for things that have gone wrong."
Morton has updated his 2018 bestselling book, "Meghan: A Hollywood Princess," with three new chapters that focus on Meghan's life since marrying Harry on May 19, 2018.
In those three years since their star-studded wedding, Harry and Meghan, the Duke and Duchess of Sussex, have had two children, stepped down from their roles as senior members of the royal family, moved from the U.K. to California and restarted their lives as philanthropists, investors and TV and film producers.
During that time, Meghan has also faced intense media scrutiny and backlash for her perceived role in the Sussexes' exit from the royal family.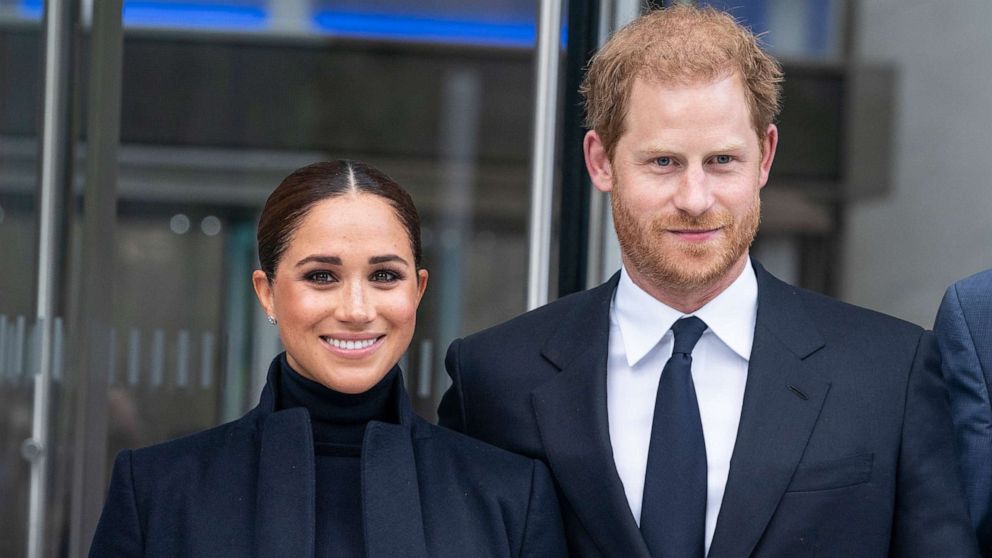 Morton said he sees a similar "trajectory" in the public spotlight between Meghan and her late mother-in-law Princess Diana, who died in 1997, when Harry was 12.
"Meghan's gone from 'Duchess Dazzling' to 'Duchess Difficult,' exactly the same trajectory happened with Diana," said Morton, whose biography of Princess Diana, "Diana: Her True Story," was a New York Times-bestseller when it was first published in 1992. "And both of them at the same time were struggling emotionally and mentally to cope with, first of all, being pregnant, but also with life inside this goldfish bowl of the royal family."
Harry and Meghan made headlines in March when they sat down for a very candid interview with Oprah Winfrey, during which Meghan revealed she considered suicide before she and Harry stepped down from their royal duties.
The jaw-dropping interview was watched by more than 17 million people around the world and "gave the royal family a wake-up call," according to Morton.
The author said his reporting found it was Harry, not Meghan, who pushed to do the interview with Winfrey.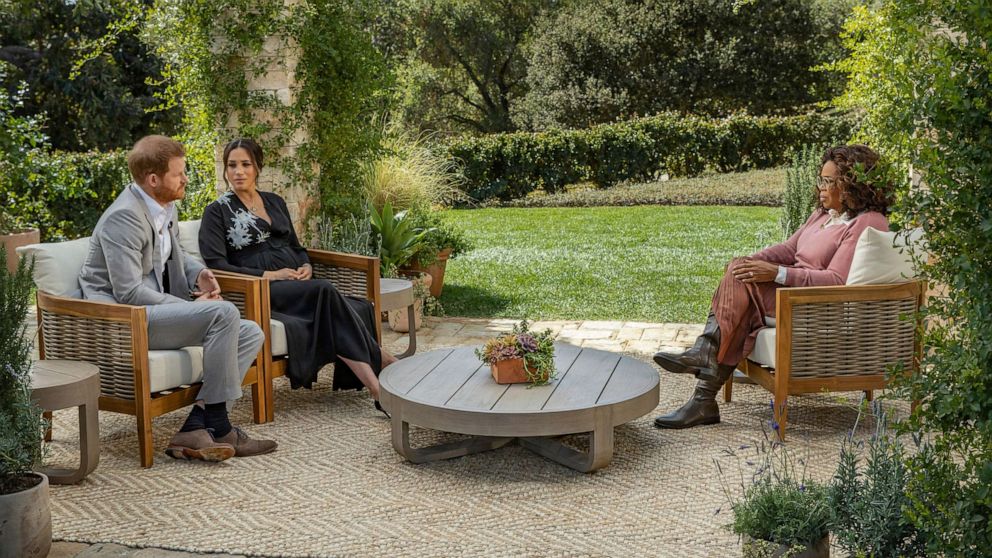 "Meghan Markle is blamed for Harry coming to Hollywood," said Morton. "When ironically, it was Harry who was very keen to do an interview with Oprah."
"Sadly for Meghan, there's a narrative that's built up that's wholly negative towards her," he said.
Now that they are settled in their home in Montecito, California, with their two children, Archie and Lilibet, Morton said he believes they are "thrilled" to be "in command of their lives."
"They don't have to ask anybody," said Morton. "The next act in their lives is as Hollywood producers, and also as advocates for the causes that they hold dear."
Morton's book, "Meghan and the Unmasking of the Monarchy: A Hollywood Princess," is available now everywhere books are sold.