Prince Harry and Duchess Meghan appeared at a star-studded concert Saturday to draw attention to making COVID-19 vaccines accessible to everyone around the world.
Harry and Meghan, the Duke and Duchess of Sussex, traveled from their home in California to New York City to join stars including Billie Eilish, Camila Cabello and Jennifer Lopez at Global Citizen Live, a 24-hour event at Central Park's Great Lawn.
The pair got a huge round of applause as they came on stage and another ovation just for Harry saying "my wife" during his comments, eliciting a laugh from Harry and Meghan chuckling as she put her head on his shoulder.
"Are we prepared to do what is necessary to end this pandemic?" Harry asked the crowd.
"It is so good to be back here with all of you, but we know that it feels like this pandemic has been going on forever. We get it," Meghan said. "It is a lot and some people are just over it. But if everyone's over it, it's never going to be over. There's so much that we can do today, now, that can get us closer to ending this pandemic and that's why we're all here."
The couple also introduced U.S. Ambassador to the U.N. Linda Thomas-Greenfield to talk about the president's recent commitment to sharing more vaccines with the world.
The Global Citizen Live campaign is calling on G-7 countries and the European Union to share at least 1 billion COVID-19 vaccine doses with those most in need around the world, according to the campaign's website.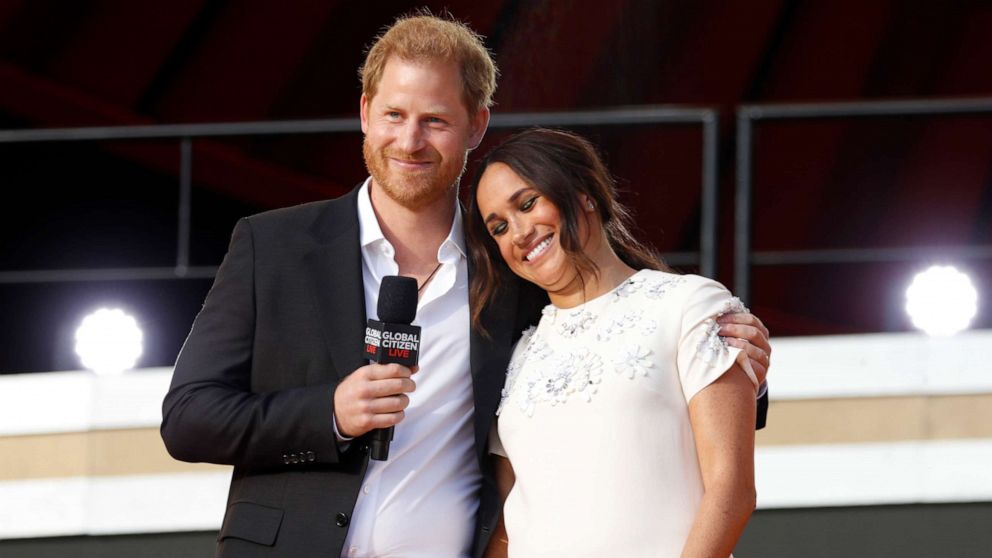 Vaccine equity is an issue Harry and Meghan have been speaking out about recently.
Last May, the pair were campaign chairs of "Vax Live: The Concert to Reunite the World," an international COVID-19 vaccination effort organized by Global Citizen.
Earlier this month, Harry gave an impassioned speech at the GQ Men of the Year Awards, pleading with governments and pharmaceutical companies to do more to vaccinate the world.
While in New York City ahead of the concert, the Sussexes also joined a World Health Organization roundtable with world leaders and public health officials to discuss vaccine equity goals.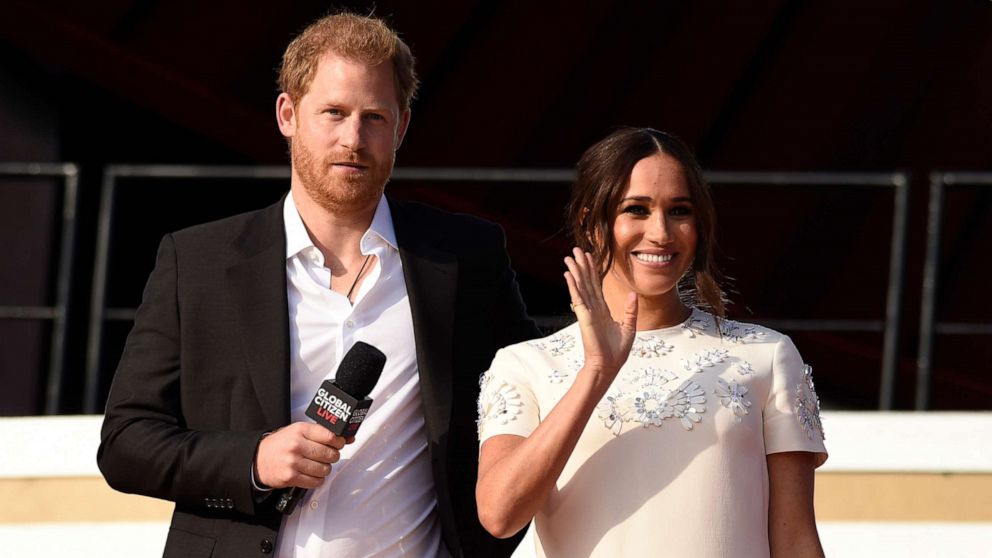 Harry and Meghan's visit to New York City is their first major public trip together since stepping down from their royal roles last year, and their first in-person public appearance together since the birth of their daughter, Lilibet, in June.
The Sussexes, also the parents of a 2-year-old son, Archie, spent Friday at a public school in Harlem, where Meghan read her children's book, "The Bench," to students.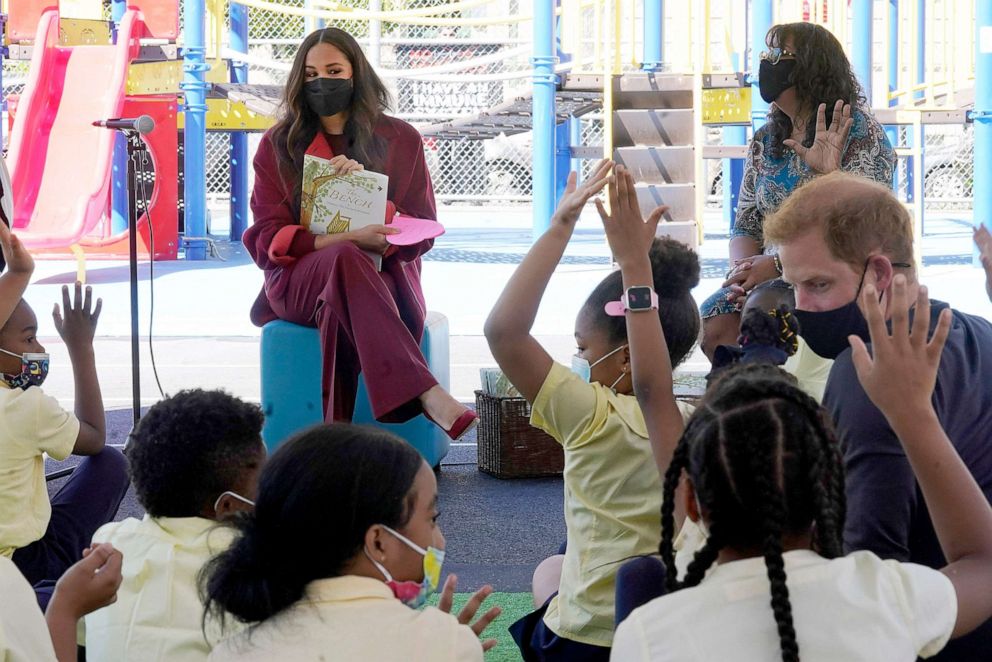 On Thursday, Harry and Meghan joined local and state officials for a tour of One World Observatory at the rebuilt World Trade Center complex and visited the National September 11 Memorial & Museum.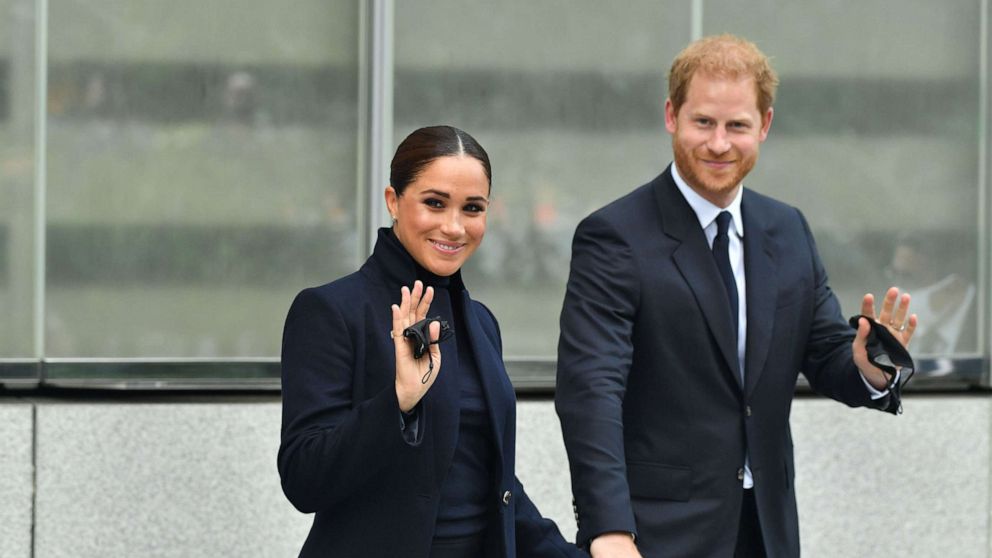 Since stepping down from their royal roles, the Sussexes have settled in Montecito, California, where they have continued to grow their production company and charitable organization, Archewell.