Melissa McCarthy graces cover of People magazine's Beautiful Issue
Ruven Afanador for PEOPLE
Melissa McCarthy is the cover star for People's 2023 "Beautiful Issue."
McCarthy told People that she was "incredibly flattered" over the honor and opened up about what the cover meant for her younger self.
"I thought the younger version of myself or everybody out there who maybe isn't like the youngest, the whatever, I kind of felt like it was saying something really lovely to my younger self, to my 20-year-old self," she said. "Maybe to other people too."
The magazine features the actress, 52, posed for the camera in a champagne-colored gown with sparkles and tulle sleeves.
While appearing on "Good Morning America" Tuesday for the cover reveal, McCarthy spoke about her reaction to learning she landed the cover.
"I was like, have you called the right person?" the actress joked.
"It's crazy," she continued. "I love what it says -- I mean I'm 52 and I just like that we're kind of redefining what we want to kind of think could be beautiful, could be strong, could be anything. Because I think they're all wrapped up together now."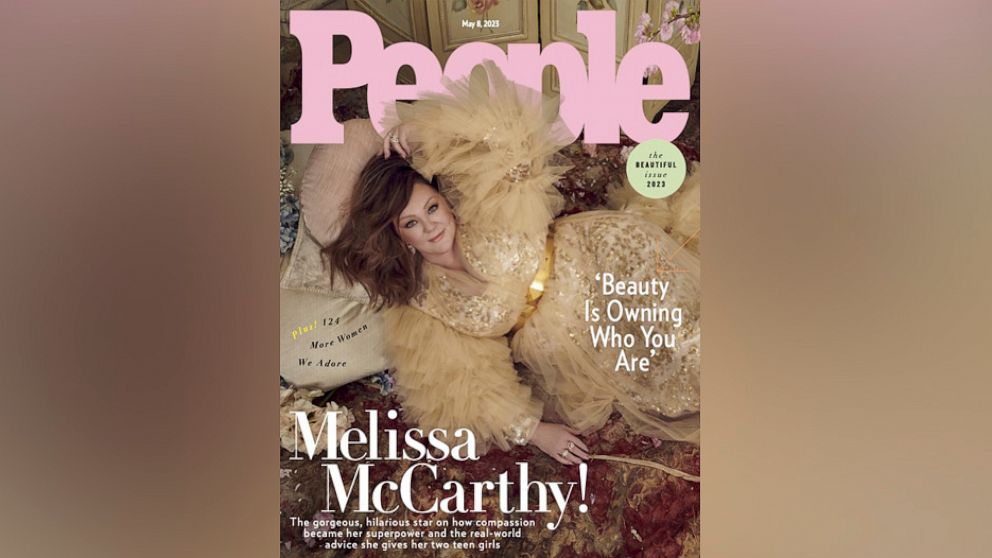 McCarthy, who is known for her many films including "Bridesmaids" and "Can You Ever Forgive Me" -- which earned her Academy Award nominations, told People that she was a high school student growing up in rural Illinois when she remembers going against the grain for the first time and experienced judgment and criticism for doing so.
"I feel like the first two years were like, 'We're all going to dress alike. Nobody wants to stand out too much.' And then I was like, I think I'm bored," she told the outlet. "And then came the Mohawks and the blue hair. I mean, on the outside, I was a really good punk and gothic kid, but then I was terrible because I was really chatty. So I looked like I was going to maybe get into a fist fight. And then I was like, 'Hi! What's your name?'"
"I was fascinated because when I walked down the street and I looked like that, it was the first time that I'd ever had people kind of make fun of me or say really mean things to me, even adults," McCarthy added. "I just kept thinking, you don't know me, I didn't do anything to you. It was a real big eye-opener that people are just judging left and right. Luckily, instead of going back to my shell, I think that made me want to seek out people doing that more. Because I was like, that's so much more fun."
The actress said her husband, Ben Falcone, has helped her over the years to feel good in her own skin.
"He's so constantly loving and kind. And funny and the weirdest human I know, to be honest," she said. "And somewhere in my 30s, I was like I'm okay with who I am. And if someone wasn't thrilled with that, that's okay too. At some point I was like, they're not all going to like you. You have to learn that the hard way, but it's a good [lesson]."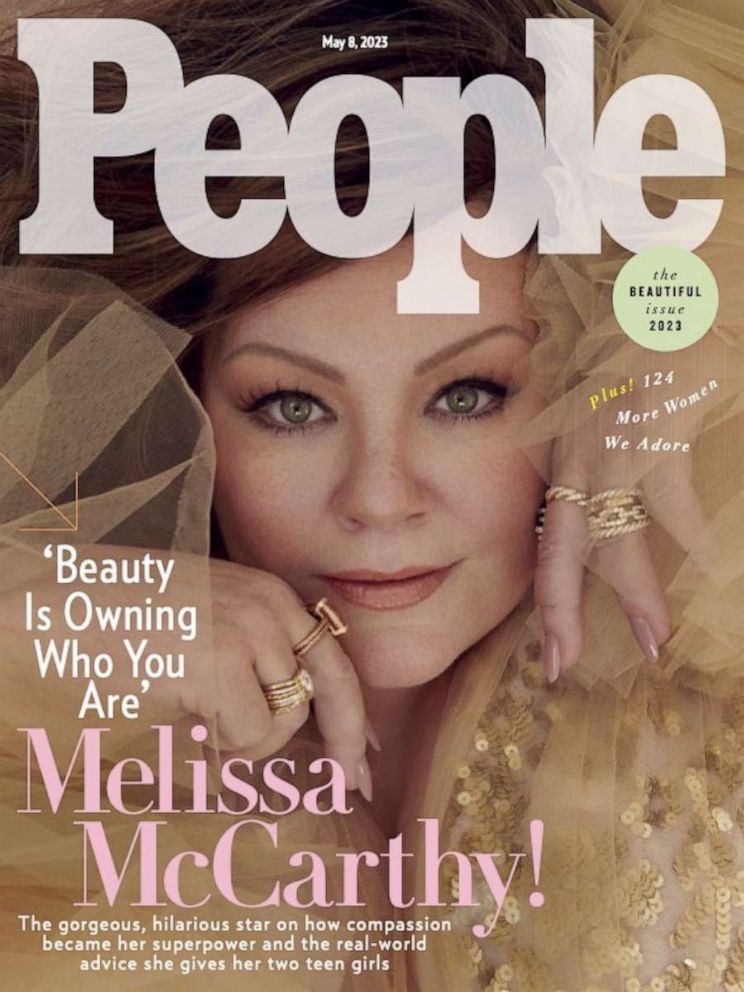 The couple share two children together: Vivian, 15, and Georgette, 13. The actress said that being recognized as the cover girl for People Magazine's "Beautiful" issue "might mean more to [them] as they get older."
She hopes that she can help others love who they are and be their own authentic selves.
"When someone's being their authentic self and it hurts no one else in the world… The simplest rule is just be kind," she said. "Nobody has to think the same things. It's okay to be curious and be like, I don't understand what someone else is doing. I mean, isn't that what love is? Loving who you love just puts more love in the world. And that has never, ever been a bad thing."