Prince Harry and Meghan, the Duke and Duchess of Sussex, are now three weeks into parenthood with their first child, Archie Harrison Mountbatten-Windsor.
Meghan, 37, has already celebrated her first Mother's Day and Harry, 34, has already returned to work, picking up a onesie and a rattle for Archie at an engagement in the Netherlands just a few days after his birth.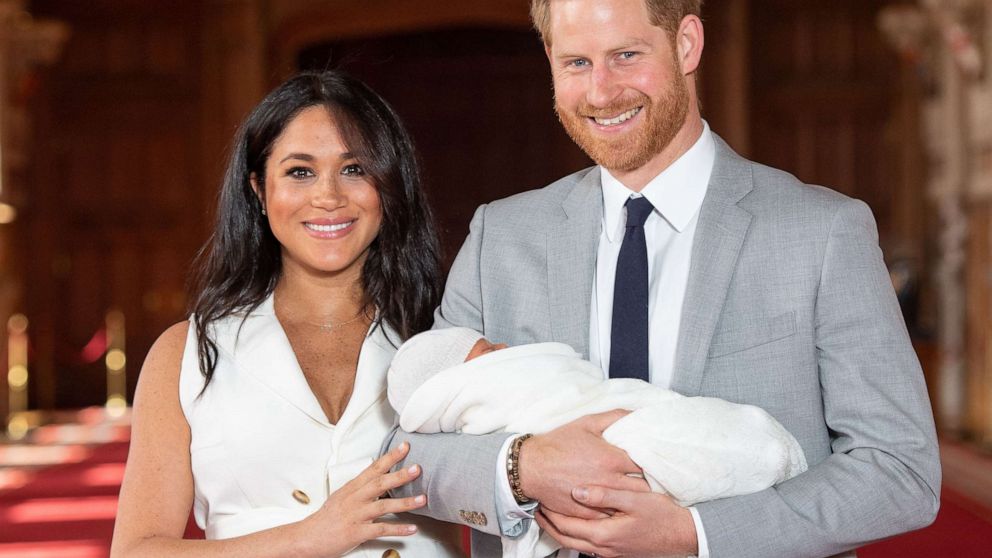 The new parents, who celebrated their first wedding anniversary on May 19, are also living in a new home, Frogmore Cottage, where they moved shortly before Archie's birth.
With all that going on, here is a look at how Harry and Meghan are settling into parenthood.
No nanny, no problem
The Duke and Duchess of Sussex are not relying on a nanny or a night nurse to care for Archie and they have no plans to hire one -- for now, according to ABC News royal contributor Omid Scobie.
"Both Harry and Meghan are keen to do as much of the work as they can," he said. "These moments are so precious to them and they want to be present for as many as possible."
The couple is also keeping staff members at their Frogmore Cottage home to a minimum, so far relying on only one housekeeper for the 18th-century home that they began renovations on last October.
"It's important for Harry and Meghan to have as normal a home environment as possible, especially now that they are a family," Scobie said. "Meghan was even cooking for the family days before she gave birth."
Relying on grandmother Doria
What they may lack in staff, Harry and Meghan have made up for with family support. Meghan's mother, Doria Ragland stayed with the couple at Frogmore Cottage from mid-April through Archie's birth.
She has since returned home to Los Angeles, according to Scobie.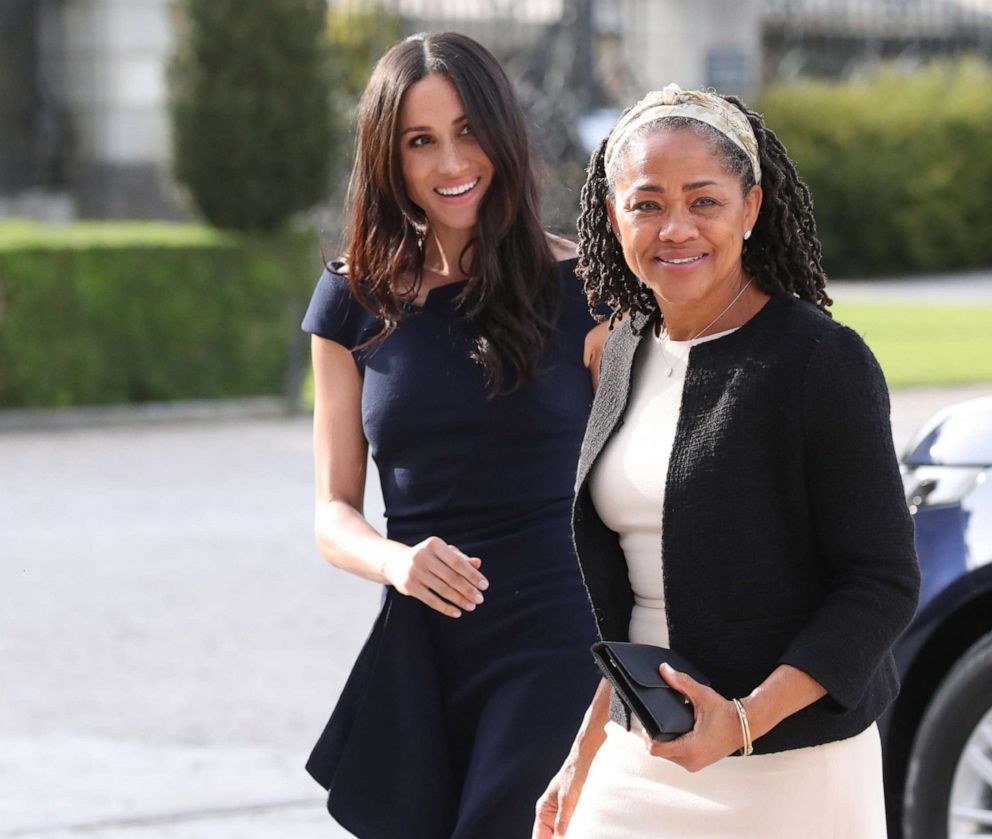 Meghan is Ragland's only child and Archie is, of course, her first grandchild. Buckingham Palace described the new grandmother as "overjoyed" at Archie's birth.
Introducing Archie to friends and family
Queen Elizabeth II and Philip, the Duke of Edinburgh, Archie's great-grandparents, were the first members of the royal family to meet Harry and Meghan's son, just two days after his birth.
Since then, Archie has also met his Aunt Kate and Uncle William, the Duke and Duchess of Cambridge, and his grandfather, Prince Charles, when they paid visits to Frogmore Cottage.
Prince Harry's aunt, Lady Jane Fellowes, Princess Diana's sister, was also among the first visitors to meet Archie.
Harry and Meghan have also been supported by a number of Meghan's close friends who have stopped by to visit, with many more coming in the weeks ahead, according to Scobie. One of the friends who has already visited is Markus Anderson, who was by Meghan's side in 2017 when she attended her first public royal engagement with Harry, at the Invictus Games in Toronto.
Meghan's best friend Jessica Mulroney and her daughter Ivy, who was a bridesmaid at Harry and Meghan's wedding, have also traveled from their home in Toronto to the U.K. to visit Archie.
"Harry and Meghan's first week at home with Archie was all about bonding as a family but since then Frogmore Cottage has been a revolving door of excited friends and family meeting their baby for the first time," said Scobie.
Up next for Archie will be meeting his three cousins, Prince George, Princess Charlotte and Prince Louis, for the first time.
Enjoying the quiet life
Harry and Meghan's move from London to Frogmore Cottage in Windsor was a lifestyle change as much as a location change, and the couple have been enjoying the serenity with Archie, according to Scobie.
Windsor is a town about 25 miles from London where the main attraction is Windsor Castle.
"They love Frogmore Cottage for its idyllic location and are said to love taking walks around the acres of beautifully landscaped grounds," he said. "It's also the perfect place for their two dogs to run around."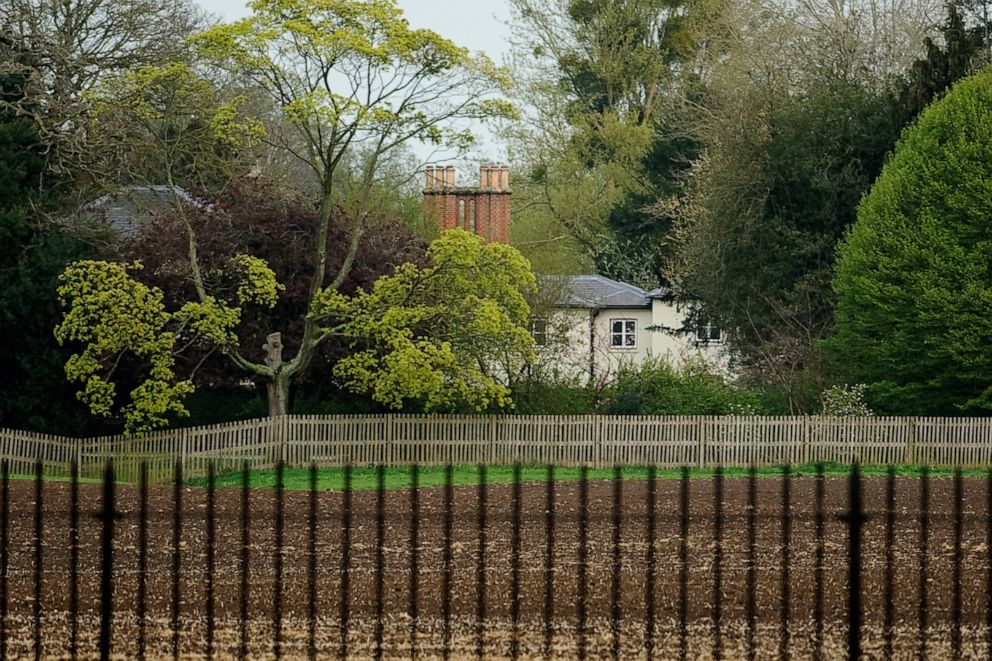 The new home also provides more of a distinction between work and home for the couple. Meghan and Harry's staff remain based in London, at Buckingham Palace, and the couple commutes into the city for official events and meetings.
Taking maternity, paternity leave
Meghan will remain on official maternity leave for the remainder of the summer. Harry, while not officially on traditional paternity leave, is currently working a reduced schedule, according to Scobie.
Harry has attended several official engagements since Archie's birth, but they have been for causes close to his heart, such as the Invictus Games, or to support his family, such as joining Queen Elizabeth and Prince Philip at the Royal Windsor Horse Show.
Royal engagements also are typically just a few hours of the day, compared with a typical 9-to-5 job.
Meghan stepped away from her public royal duties in March and only returned to the spotlight on May 8 when she and Harry debuted Archie at Windsor Castle.
She is expected to make an official appearance next month, when she joins Prince Harry and other members of the royal family for the queen's birthday parade, Trooping the Colour, on June 8, according to Scobie.