From being newlyweds to becoming new parents, Prince Harry and Meghan have had a monumental first year of marriage.
The couple marked their first wedding anniversary Sunday by sharing new behind the scenes photos from their wedding at St. George's Chapel.
The Duke and Duchess of Sussex chose the song "This Little Light of Mine," which they processed out of the church to, for a video slideshow on Instagram. The newly-released photos show candid moments between Harry and Meghan and with their family members, from Prince Charles and Prince William to Meghan's mom, Doria Ragland.
"Thank you for all of the love and support from so many of you around the world. Each of you made this day even more meaningful," reads Harry and Meghan's message on Instagram.
Just one week ago, the newlyweds posted a message on Instagram celebrating Meghan's first Mother's Day. Meghan gave birth to the couple's first child, a son named Archie Harrison Mountbatten-Windsor, on May 6.
The two posts, just one week apart, show what a memorable year Harry and Meghan have had as newlyweds.
Here are five major moments from the couple's first year of marriage.
1. Tackling their first overseas tour as a married couple -- with a surprise pregnancy announcement!
Meghan and Prince Harry shared the news in October that they were expecting their first child, announcing it at the start of their major royal tour of New Zealand, Australia, Tonga and Fiji.
The news of Meghan's pregnancy was the buzz of the 16-day tour that saw the couple attend 70 engagements. They did everything from joining a powhiri, a traditional Maori welcoming ceremony, to walking through a redwoods forest, attending a mental health breakout session on the beach, cheering on athletes at the Invictus Games and meeting koalas.
At the end of the tour, Harry and Meghan shared a photo that Harry took of Meghan holding her belly bump under a canopy of redwoods.
2. Meghan helps launch charity cookbook at Hubb Community Kitchen and advocates for women
Meghan was a self-described feminist and a humanitarian before she wed Prince Harry and over the past year the world got to see Meghan put her activism into action as a royal.
When Meghan announced her four patronages in January, the first one she visited was Smart Works, a charity focused on helping women.
In her first high-profile, solo charity project, Meghan collaborated with women at the Hubb Community Kitchen in West London on a charity cookbook that quickly became a bestseller. Her mom, Doria Ragland, made a rare public appearance in the U.K. in September to be with her daughter for the launch of the cookbook.
While on her royal tour Down Under with Harry last year, Meghan marked the 125th anniversary of women's suffrage in New Zealand and touted the importance of equal access to education for women across all four countries of New Zealand, Australia, Tonga and Fiji.
Meghan also gained a new role, vice president of the Queen's Commonwealth Trust, that will see her continue her work advocating for women.. Meghan will work particularly with young girls and women in the role, which was announced in March on International Women's Day.
The Duchess of Sussex also used her voice in subtle ways too, like when she wrote empowering messages to women while visiting a charity that helps women break free from street sex work and addiction.
3. Splitting royal households with Prince William, Kate
Prince Harry and Meghan made one of their biggest moves as a married couple when they mutually agreed to split households with Prince William and Kate.
Harry and Meghan's staff is now based out of and reports to Buckingham Palace, while William and Kate remain based at Kensington Palace.
The split of the royal "Fab Four," as the two couples are called, was a natural and expected progression, royal experts say. William, a father of three, is preparing to be king and Harry is now a married man with his own family.
Not long after the households were split, Harry and Meghan launched their own Instagram account, @SussexRoyal, which they have since used to showcase their official engagements and promote causes and charities important to them.
4. Moving to a new home outside of London
Harry and Meghan chose as a couple to escape the limelight of London and establish their main residence at Frogmore Cottage in Windsor, about 25 miles outside of London.
The couple is raising their son, Archie, in the home, which they completed renovations on just before his May 6 arrival. Frogmore Cottage is an 18th century home that had been converted into apartments for royal staff and had not been lived in for several years, according to ABC News royal contributor Omid Scobie.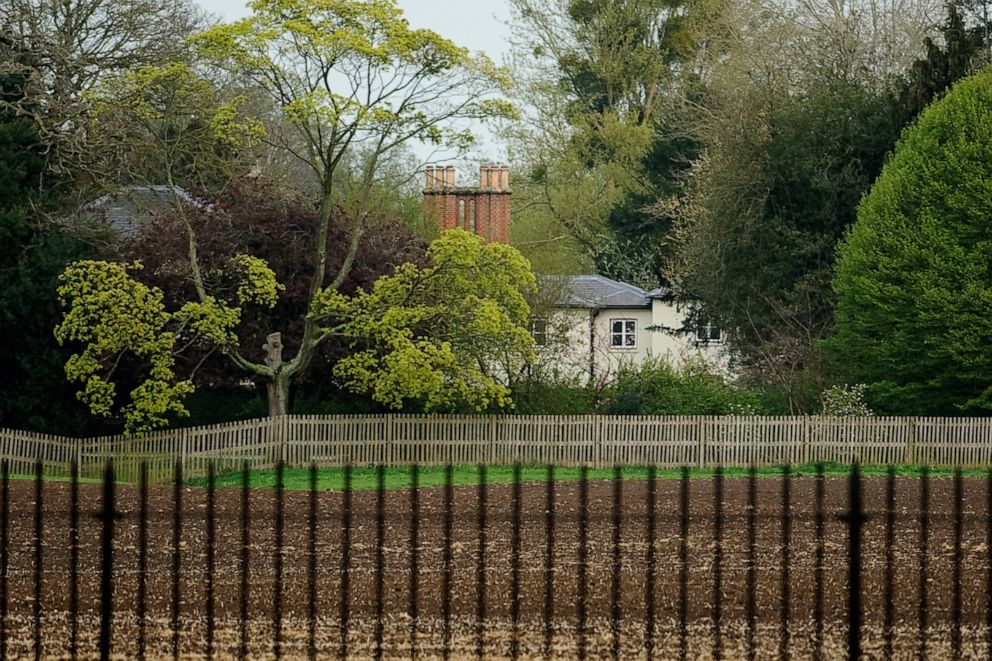 Harry and Meghan were hands-on in the design of their home, including making sure a gym and a home entertainment space were added, according to Scobie.
"It will be private and idyllic and that was the thing that appealed to them the most about moving to Windsor," he said in April, around the time the couple moved from Kensington Palace. "It's a perfect place to raise children and for them that's what it's all about."
5. Becoming new parents to Archie Harrison Mountbatten-Windsor
There is not much that could top the moment Duchess Meghan walked down the aisle at St. George's Chapel, except perhaps the moment she and Prince Harry walked out at St. George's Hall holding their newborn, Archie Harrison Mountbatten-Windsor.
Harry and Meghan introduced their son, the first American British biracial royal born in the U.K., to the public on May 8.
"It's magic. It's pretty amazing," Meghan said as Harry held their son. "I have the two best guys in the world, so I'm really happy."
The photo call with the family of three took place inside St. George's Hall at Windsor Castle, the same place Harry and Meghan held their daytime wedding reception.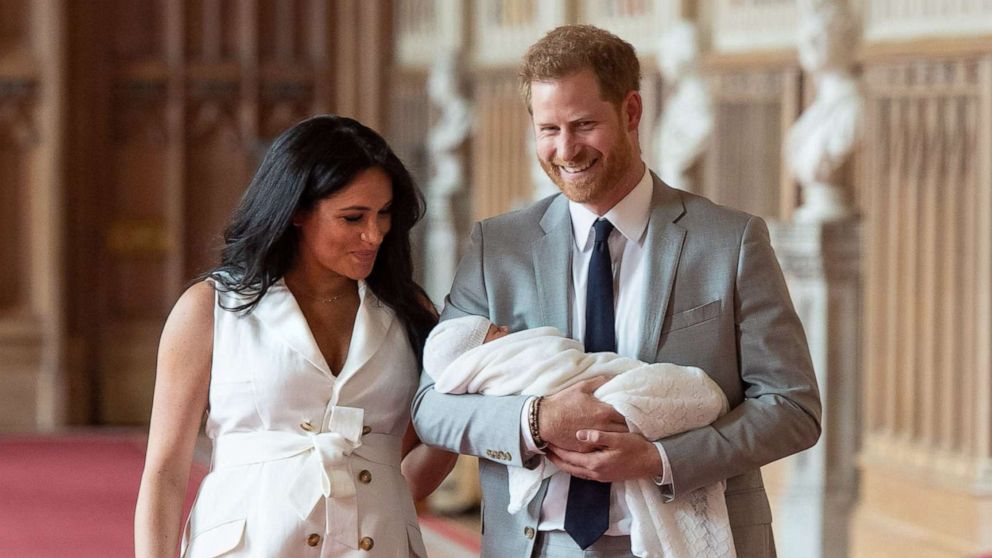 The fact that it took place a full two days after Archie's birth was a break from recent royal tradition, in which both Duchess Kate and Princess Diana posed outside the Lindo Wing at St. Mary's Hospital with each of their newborns.
Meghan said at the photo call they had a "special couple days" as a family of three.
"He's just been the dream, so it's been a special couple days," she said, later thanking the public for "all the well wishes and the kindness."
After posing for photographers, Harry and Meghan introduced their newborn to his great-grandparents, Queen Elizabeth II and Prince Philip.