#ParentGoals: Looking back at Harry and Meghan's cutest moments with kids
Kristy Wigglesworth/Getty Images, FILE
Prince Harry and Meghan Markle are now proud parents of a baby boy.
The little royal, who weighed 7 pounds and 3 ounces, is seventh in line to the British throne.
To celebrate the royal baby's arrival, we looked back at some of Harry and Meghan's best moments with children that many royal watchers say shows they will make great parents.
From Harry clowning around with a 2-year-old who tried to steal his popcorn while watching the Invictus Games, to Meghan's impassioned work fighting for girls' empowerment and education, this power couple has proven they are ready to take on raising strong children.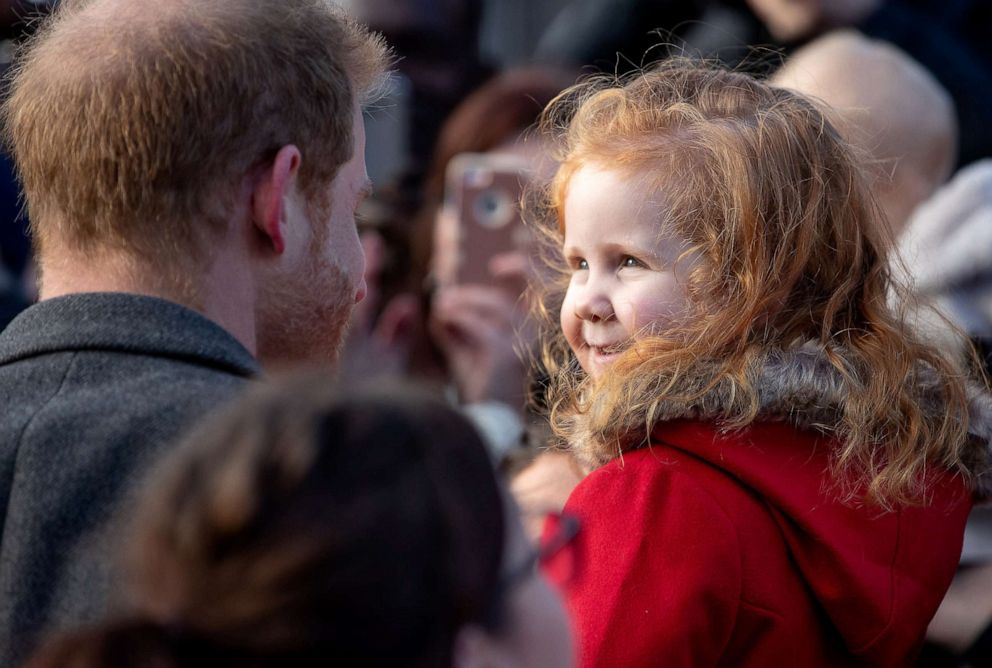 In a 2016 interview with "GMA" co-anchor Robin Roberts, Harry spoke about his love for little ones, saying he "can't wait for the day" he has children. At the time, he said he tries to be the "fun uncle" for his brother's small children.
"I've got a kid inside of me, I want to keep that, I adore kids," he added. "I enjoy everything that they bring to the party, and they just say what they think."
"Everybody needs a hug every now and then, and it so happens I've been told over and over again I'm very good with hugs which is great," he said. "Being in the prince role, you've got to shake hands, I would choose hugging over shaking hands most of the time with people that I know."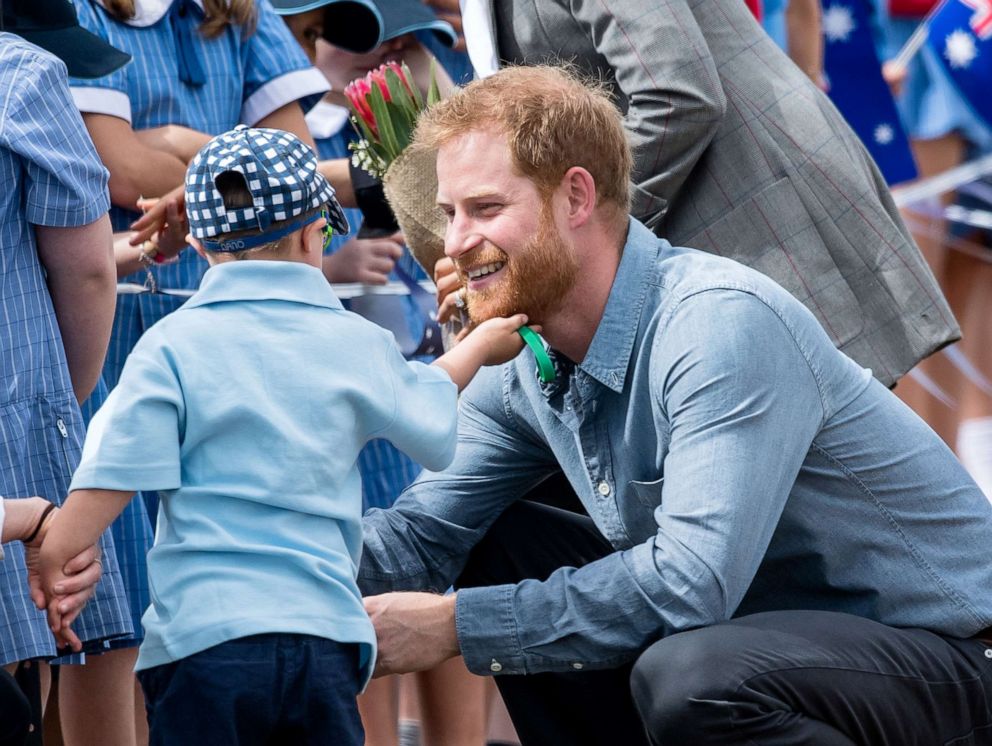 In the years since, Harry has proven his adoration for kids through his charity work and small moments of kindness.
During a trip to New Zealand late last year, Harry, who lost his mom at age 12, offered touching words of advice for a young boy whose mom had also passed away.
"Life will always be alright, you know that?" Harry told the boy, who had lined up to greet Harry and Meghan, in Auckland, New Zealand, last October. "I made it to 34-years-old and life is great."
"I have a beautiful wife and a baby on the way," Harry added, pointing to Meghan. "Your life is going to be sorted. Don't you worry about that."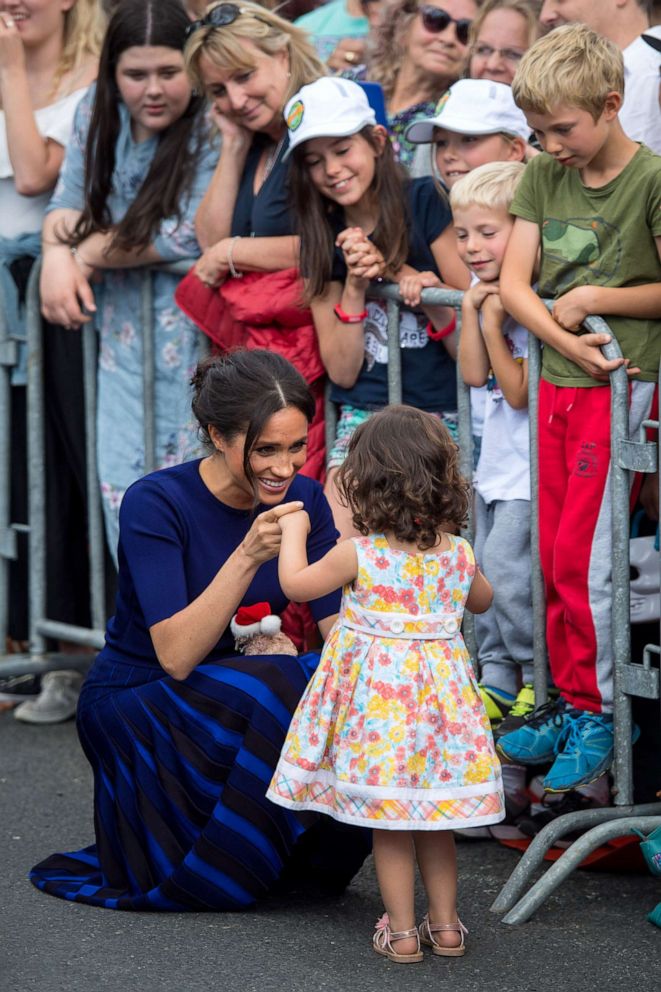 Meghan has made fighting for girls' rights a key focal point of her charitable work since becoming a member of the British royal family.
During a trip to Fiji late last year, Meghan gave an impassioned speech about the importance of girls' access to education.
"Providing them with access to education is the key to economic and social development," she said of girls in developing countries. "Because when girls are given the right tools to succeed, they can create incredible futures, not only for themselves but also for those around them."