Prince Harry and Meghan have welcomed a baby boy.
"As every father and parent would ever say, you know, your baby is absolutely amazing," Harry said Monday in announcing the birth of his first child. "But this little thing is absolutely to die for, so I'm just over the moon."
The newborn weighed 7 pounds, 3 ounces. The baby was born at 5:26 a.m. local time, according to Buckingham Palace.
Both mom and baby are "doing incredibly well," Prince Harry said in his brief remarks outside Frogmore Cottage, the Windsor home where he and Meghan will raise their son.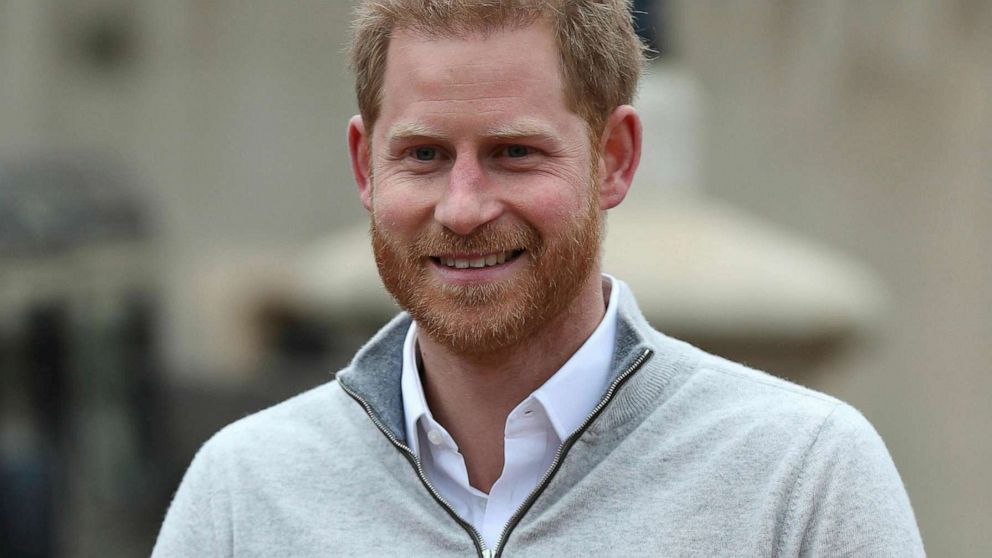 The public will get their first glimpse of the family of three -- Meghan, Harry and the baby -- later this week, according to Harry.
In the meantime, he and Meghan will spend time bonding with their baby.
When asked about a name, Harry said he and Meghan are "still thinking" about it, adding, "That's the next bit."
Meghan's mother, Doria Ragland, is with the couple at Frogmore Cottage, according to Buckingham Palace. The Los Angeles-based Ragland is "overjoyed by the arrival of her first grandchild," the palace said.
Harry's royal family members -- including Queen Elizabeth and Prince Philip, Prince Charles and Camilla, Prince William and Kate -- and relatives of Princess Diana, Harry and William's late mother, were informed of the baby's birth and are "delighted with the news," according to Buckingham Palace.
A Kensington Palace aide said of Harry's brother, William, and sister-in-law, Kate, "The Duke and Duchess are overjoyed and looking forward to meeting the latest addition to the family."
Meghan, 37, went into labor in her 41st week of pregnancy, one week past her due date.
"I'm so incredibly proud of my wife," said Harry, 34, who called the birth of his son "amazing" and "absolutely incredible."
Following royal tradition, a framed notice of birth for Harry and Meghan's son went on display on a ceremonial easel at the gates of Buckingham Palace Monday.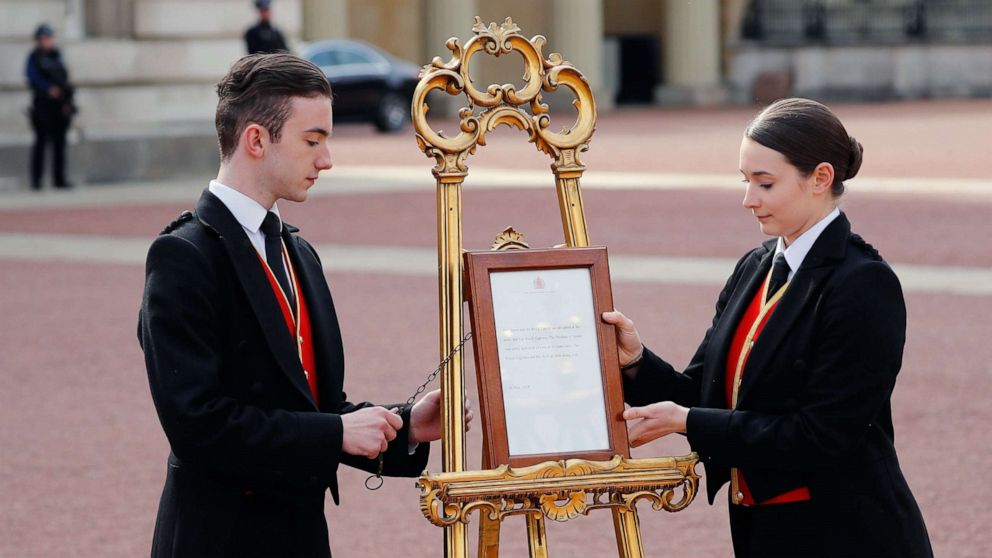 Baby Sussex's place in the royal family
The baby is seventh in line to the British throne, falling behind Prince Charles, Prince William, Prince George, Princess Charlotte, Prince Louis and Prince Harry.
Baby Sussex will not automatically be a prince, unlike his cousins Prince George, Princess Charlotte and Prince Louis, who were designated as his or her royal highness and given the title of prince or princess.
The baby's great-grandmother, Queen Elizabeth II, can step in to give him that title, however.
He is the fourth grandchild for Prince Charles and the eighth great-grandchild for Queen Elizabeth. Meghan and Harry's son will share a close birthday to his cousin, Princess Charlotte, who turned 4 on May 2.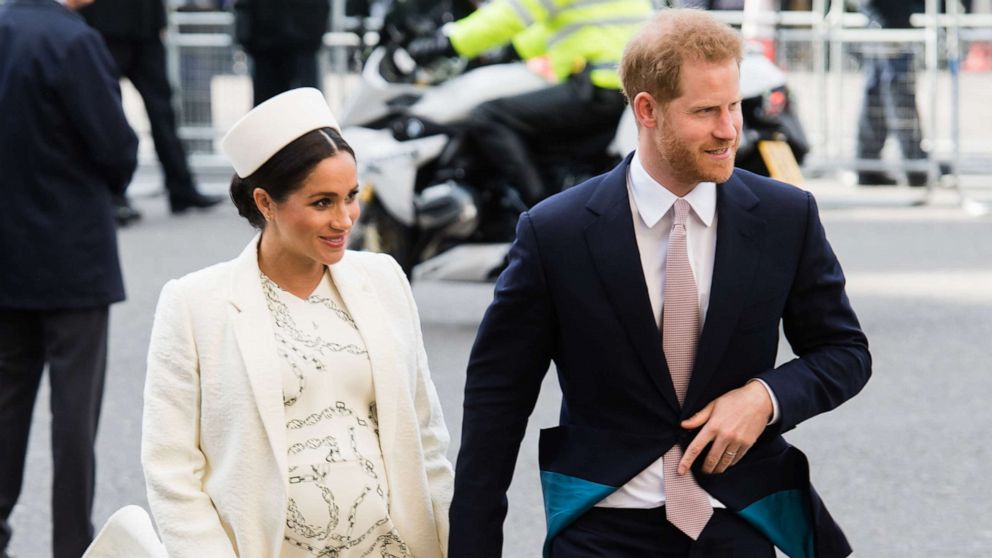 Baby Sussex appears to be the first mixed-race child born into the royal family. Meghan was born to a white father and a black mother and grew up as a biracial child in Los Angeles.
Some royal historians have pointed out though that when Queen Charlotte married King George III in the 1700s, he was believed to have descended from the black branch of the Portuguese royal family. The couple had 15 children, according to the British royal family's website.
The son of the Duke and Duchess of Sussex, could hold dual American and British nationality, a first for a royal baby.
Meghan, a California native, is reportedly still waiting for her British citizenship application to be approved.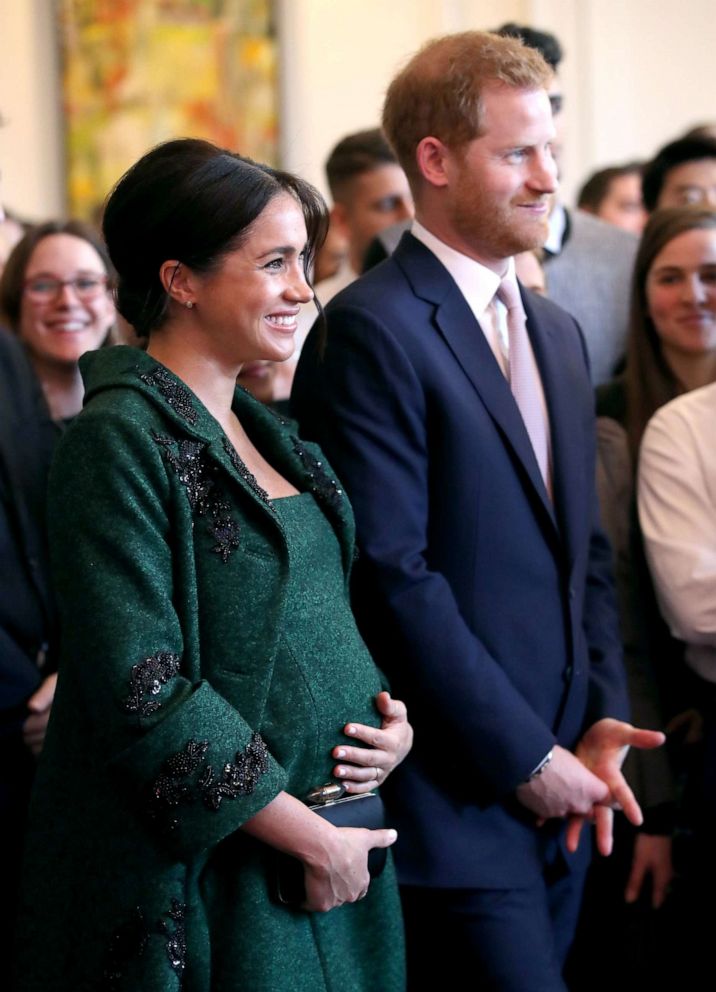 "From what I understand, Harry and Meghan will have to acquire documentation for their child to prove U.S. citizenship and it's not clear if they will do that but of course the option is there," said ABC News royal contributor Victoria Murphy.
Harry and Meghan as parents
Prince Harry married Meghan last May. Five months later, they announced the pregnancy as they embarked on their 16-day tour of Australia, New Zealand Fiji and Tonga.
In candid moments interacting with children during that tour and in the months since, Harry and Meghan have given a glimpse into the kind of hands-on parents they are expected to be.
Harry spoke about his love for little ones in a 2016 interview with "GMA" co-anchor Robin Roberts, saying he "can't wait for the day" he has children. At the time, he said he tries to be the "fun uncle" for Prince William and Kate's children.
"I've got a kid inside of me, I want to keep that, I adore kids," he added. "I enjoy everything that they bring to the party, and they just say what they think."
Meghan's friends have also described her as someone with a maternal instinct who is genuine in her interactions, particularly with kids.
"When you see her at walkabouts, when she crouches down to talk to the kids and genuinely has real conversations with people, that's Meg," a former costar of Meghan's told People magazine in February. "That's how she crouches down with our kids at home. That's how she plays with them. That's how she engages with people and how she always has."