Meghan Markle reveals fire scare in son Archie's room
Prince Harry and Meghan and their children Archie and Lilibet have a new family pet.
The Sussexes have adopted a 7-year-old beagle named Mamma Mia, a spokesperson for the couple confirmed to ABC News.
The dog is now living with the Sussexes at their home in Montecito, California, after Harry and Meghan chose her from the Beagle Freedom Project, a Los Angeles-based animal rescue and advocacy organization.
Mamma Mia was among a group of 4,000 beagles rescued in July from a Virginia facility that allegedly bred dogs to be sold for experimentation, according to the Humane Society of the United States.
The facility, Envigo RMS LLC, was sued by the Justice Department in May over alleged Animal Welfare Act violations and later settled with the government without paying any fines, according to Reuters. The facility's parent company, Inotiv Inc, announced in June that it would close the facility.
After her rescue, the Sussexes' new dog was brought to the Beagle Freedom Project along with eight of her puppies.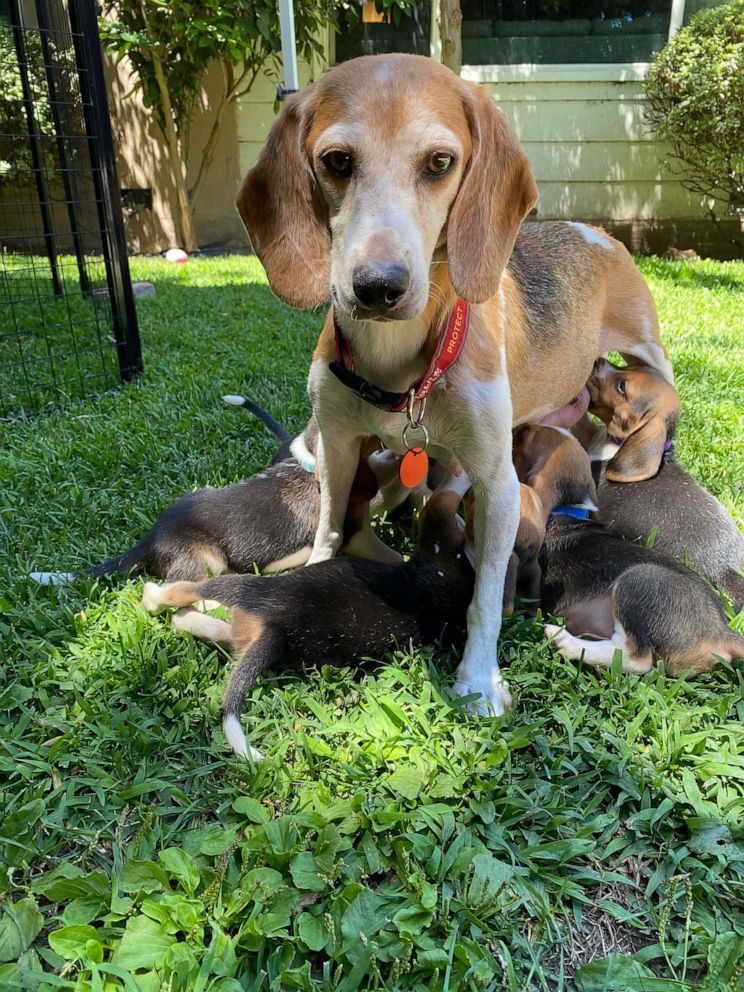 Shannon Keith, director of the Beagle Freedom Project, told the Los Angeles Times that Harry and Meghan visited the project's headquarters this month and chose Mamma Mia specifically.
"The duchess is holding Mia and was like, 'We're adopting her,'" Keith said. "She was like 'No, we don't want a Christmas puppy. … We want ones we can help who are older.'"
The Sussexes' new pet is not their first rescue beagle.
Meghan brought her dog Guy, a rescue beagle from Kentucky, with her when she moved from Toronto to London to live with Harry.
On the couple's wedding day in 2018, Guy was by Meghan's side, according to her longtime makeup artist and friend, Daniel Martin.
"We had breakfast. Guy, her dog, was with us. We were playing around with him," Martin, who did Meghan's wedding-day makeup, told "Good Morning America" in July 2018. "It was a very chill morning ... her mom was there, which was amazing."
Meghan also had another rescue dog, a Labrador-shepherd mix named Bogart, who lived with her in Toronto but did not move to London.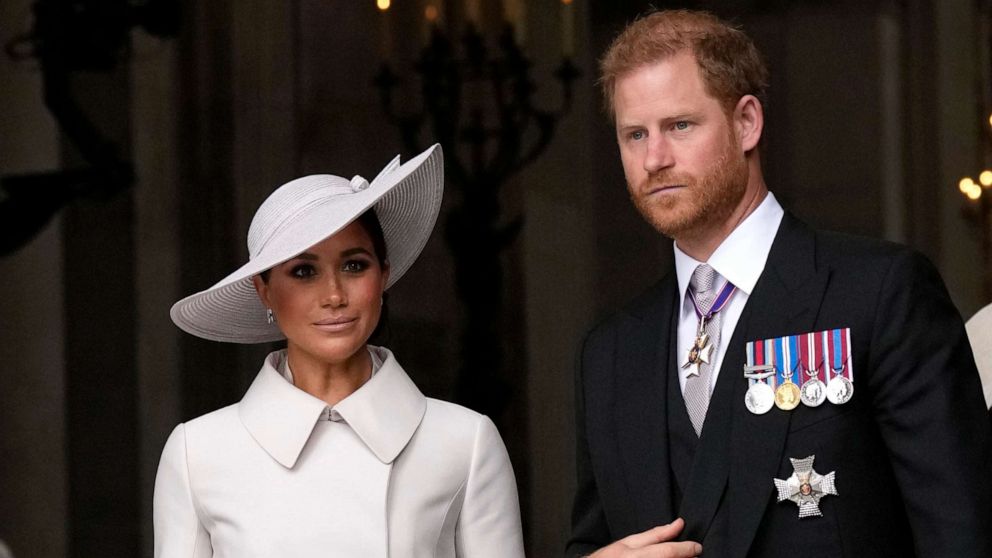 In August 2018, Harry and Meghan also became the owners of a Labrador puppy.
During her time as a senior working royal, a role she and Harry stepped away from in 2020, Meghan was the royal patron of Mayhew, a U.K. animal welfare charity.
"As a proud rescue dog owner, I know from personal experience the joy that adopting an animal into your home can bring," Meghan wrote in the foreword to the charity's 2019 annual review. "The role that we, as people, play in rehoming and rescuing these animals is vital, but the role of organisations such as Mayhew is unparalleled."