Harry, Meghan join 'welly wanging' contest in New Zealand
Andrew Parsons/i-Images/Polaris
Prince Harry and Meghan Markle were given an adorable present for their first child on Day 15 of their royal tour Down Under.
The present was a pair of tiny green rain boots. Meghan is in her second trimester.
Harry and Meghan also threw in a unique competition in Auckland, New Zealand, called "welly wanging," in which competitors try to throw a Wellington boot at a target.
Meghan, who paired her own boots with J.Crew jeans, narrowly beat Harry's team in the contest, which took place with local kids from the "Trees in Survival" group.
The Duke and Duchess of Sussex helped plant a tree as they dedicated an area on the North Shore to the Queen's Commonwealth Canopy.
(MORE: Meghan Markle's royal tour style)
The tree planted was a Kowhai tree. The tree's flower was one of the 53 flowers on Meghan's wedding dress that represented each nation of the Commonwealth, according to Kensington Palace.
Meghan changed into a Brandon Maxwell dress and Burberry trench coat for a visit with Harry to a local charity and to greet fans.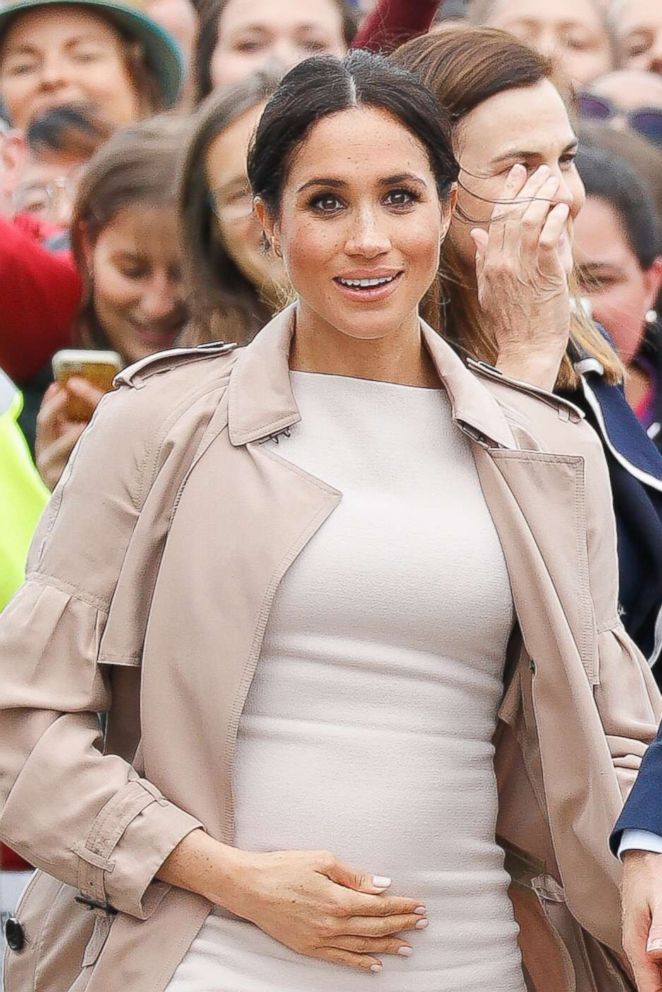 The royals were joined by the prime minister of New Zealand, Jacinda Ardern, at Pillars, a charity that supports children who have a parent in prison.
Meghan and Harry met some of the children who have benefited from the $5,000 the New Zealand government donated to Pillars as a wedding present to them in May.
(MORE: Meghan Markle marks the 125th anniversary of women's suffrage in New Zealand with speech lauding 'feminism')
While greeting fans gathered at Auckland's Viaduct Harbour, Harry told one well-wisher he was "over the moon" about becoming a father.
When the well-wisher warned him that being a parent is hard work and told him to cherish every moment, Harry replied, "Oh, I know. I'm ready."
Meghan changed into her third outfit of the day, a navy Antonio Berardi dress, for a reception hosted by Ardern at the Auckland War Memorial Museum.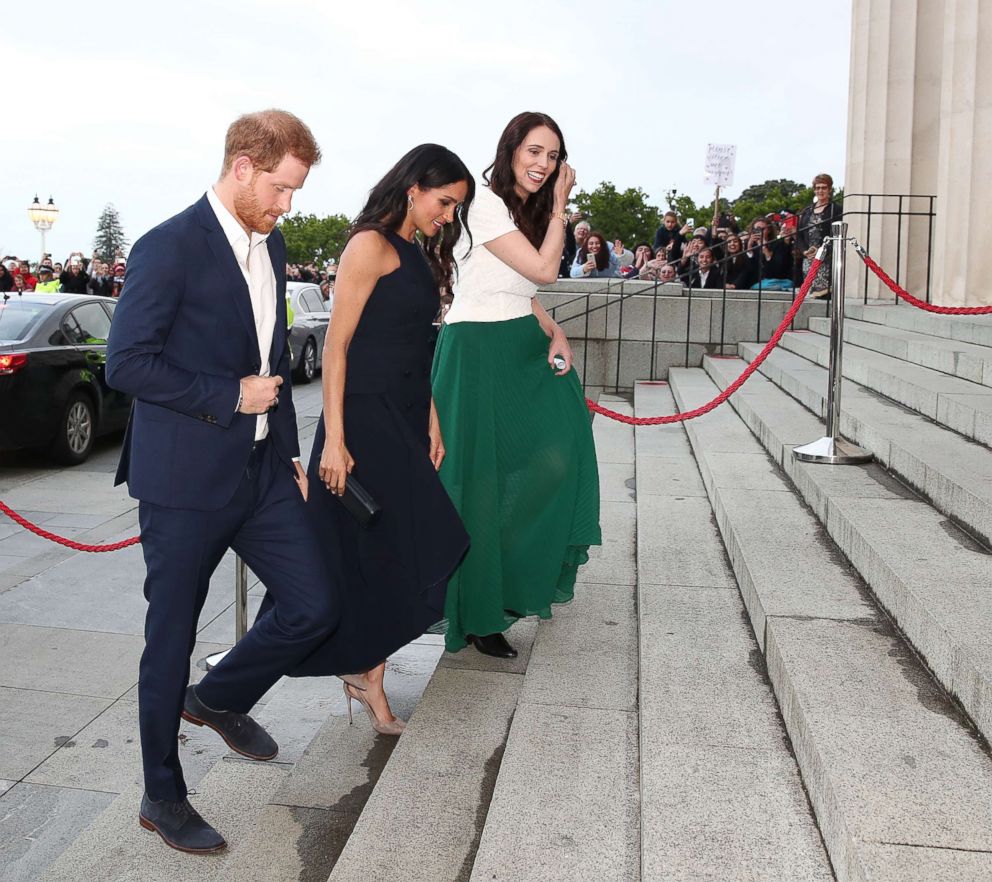 Meghan and Harry, at the last evening event of their royal tour, were joined by young people who "are making significant contributions to the well-being of their communities," according to Kensington Palace. The guests watched entertainment by members of the Pasifika community in Auckland.