A British auction house is selling some very personal letters written by Princess Diana describing the turbulent times around her divorce from King Charles.
"If I'd known a year ago what I'd experience going through this divorce I never would have consented," the late princess wrote in one of 32 letters and cards that will be auctioned later this month. "It's desperate and ugly."
The collection, called "Diana, The Private Correspondence of a Princess," is "an extraordinarily poignant collection of correspondence, written by one of the most important and influential women of the 20th century," Lays Auction House says on its website, "and documents one of her most valued and significant friendships during the last 2 years of her life."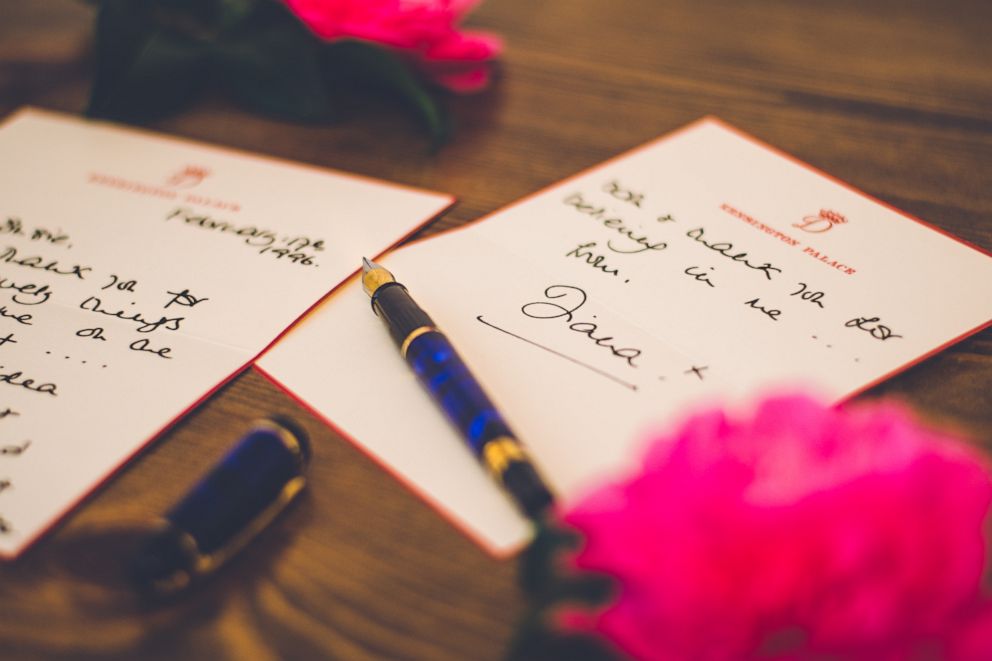 The letters were written by the princess to Susie and Tarek Kassem between 1995-1996. The couple, who met Diana during one of her visits to the Royal Brompton Hospital, have "treasured these letters for over 25 years," according to the auction house. "They reflect the special and loving relationship they had with the most unique women that they had ever known."
Writing to the couple, Diana describes her personal struggles, saying, "It's too difficult sometimes to keep one's head up and today I am on my knees and just longing for this divorce to go through as the possible cost is tremendous."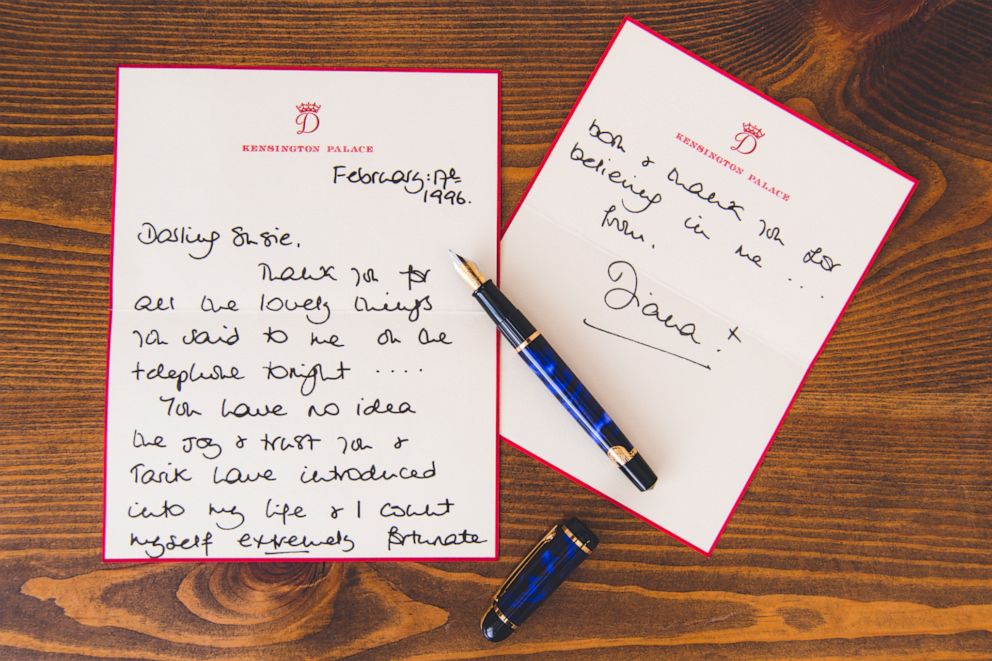 The late princess also writes of her gratitude to the Kassems for their support, saying in one letter, "I'm immensely touched by how protective you both are of me... I'm not used to that!"
In another, she writes, "You have no idea the joy and trust you and Tarik have introduced into my life and I count myself extremely fortunate… I can't thank you enough."
In another letter, Diana writes about her concerns that her phones are being tapped. "As I don't have a mobile it is difficult to discuss personal issues as my lines here are constantly recorded and passed on," she writes.
The Kassems said they decided to sell the letters now as "the ownership of these poignant documents is a responsibility that the Kassems do not wish to pass on to their children or grandchildren," adding that they will use the proceeds from the sale "to support some of the charities that were close to Susie and Diana's hearts."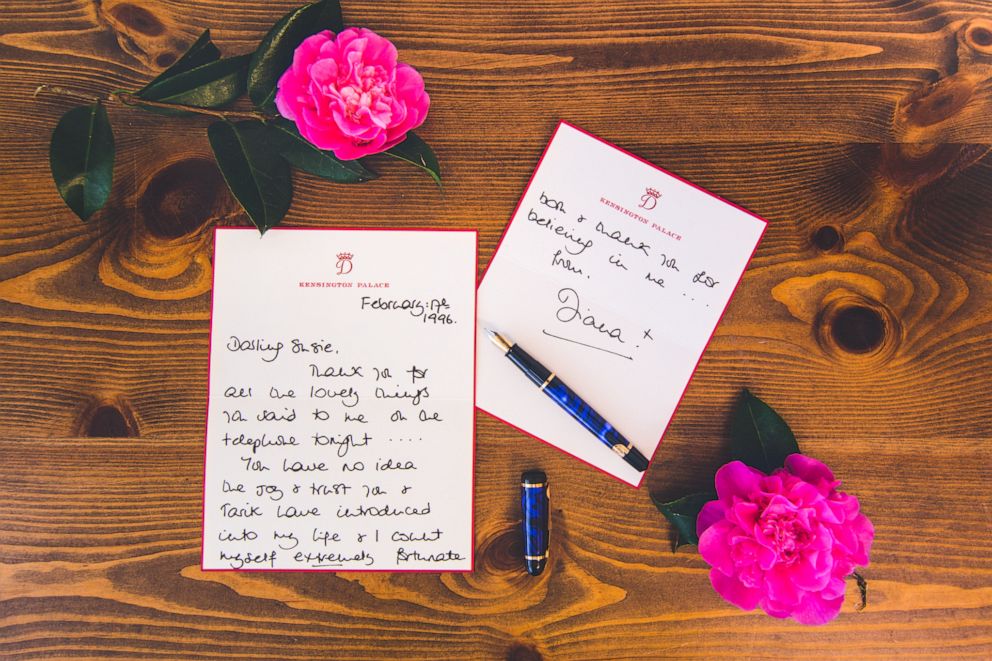 Describing their friend, the Kassems told Lays Auctions how they "were always amazed at the incredible effect Diana had on anyone who came into contact with her, whether in the street, theatre, restaurant or elsewhere. Her electrifying presence transcends time. People's fascination with Princess Diana has hardly waned since her tragic death."
The couple are keeping some of the more personal correspondence but have said they "would like to give other people the opportunity of acquiring 'a memento' of the Princess, and in doing so, support causes that were important to her."
The auction will take place on Feb. 16, 2023, and could fetch between £80,000 to £90,000 (approximately $98,000 to $110,000).