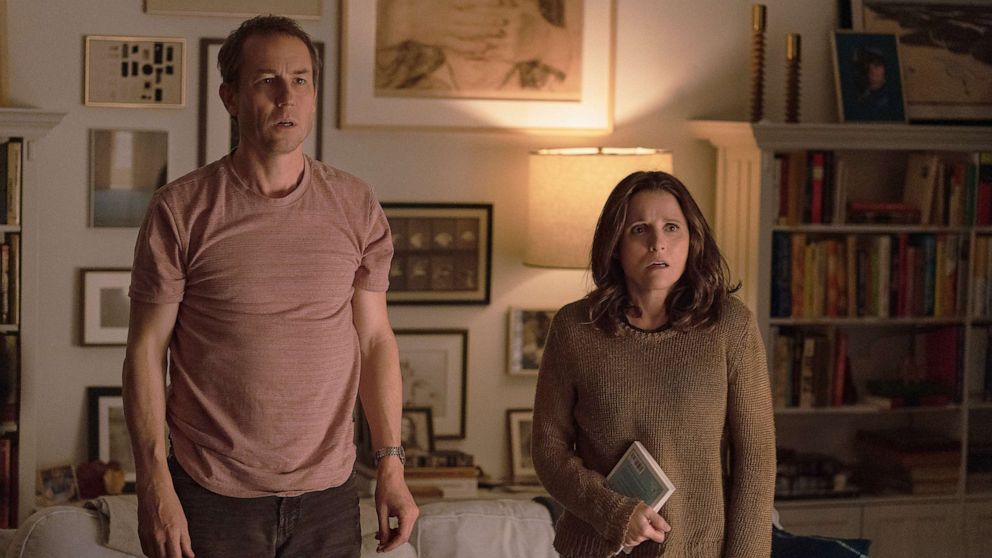 On its sitcom surface, "You Hurt My Feelings," only in theaters, may appear to be the trivial pursuit of a privileged Manhattan author (Julia Louis-Dreyfus) who pouts when she overhears her therapist husband (Tobias Menzies) tell a friend that he doesn't like her writing. Not really.
Here's the thing: Never snap judge a Nicole Holofcener film, including "Walking and Talking," "Friends With Money," and 2013's exceptional "Enough Said," which paired Holofcener for the first time with Louis-Dreyfus. You'll miss the comedy and drama colliding underneath and the generosity she has for human foibles, even when her comic darts draw blood.
No wonder Louis-Dreyfus, who honed her funny side on "Seinfeld" and "Veep," and Holofcener, who apprenticed in her early years with Woody Allen, are a dream team. They are both major talents with a knack for finding meaning in the smallest moments and tiniest details.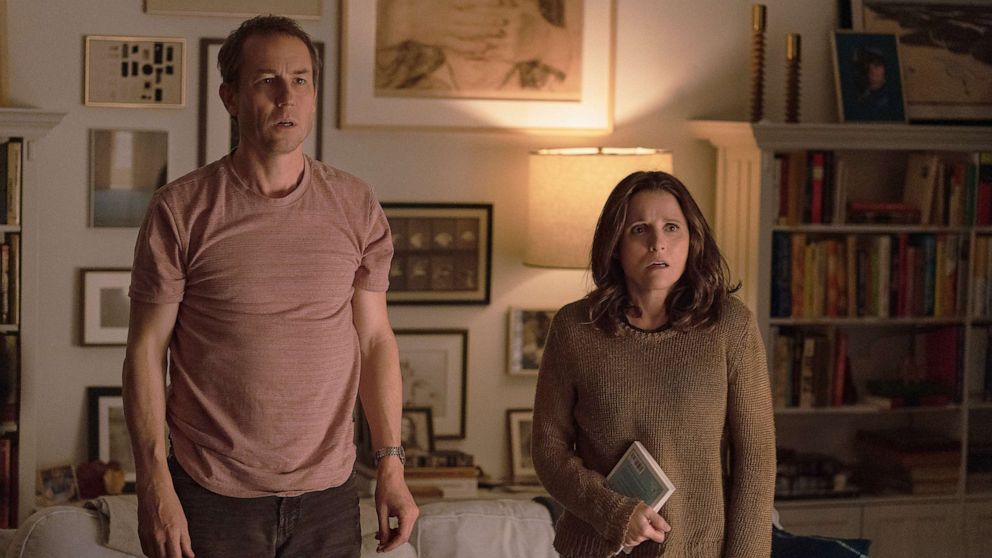 Louis-Dreyfus nails every nuance as Beth, a writer who achieved a modicum of success with her memoir of a bruised childhood. Now she's attempting her first novel, and her editor (LaTanya Richardson Jackson) is giving her the silent treatment. Even worse, the students in her creative writing class haven't even bothered to read her life story.
Naturally, she turns to her shrink husband Don, acted with just the right degree of fragile confidence by Menzies (Prince Philip on seasons 3 and 4 of "The Crown"). But Don is feeling shaky in mid life. He's mixing up his patients, and one couple, tartly spoofed by real-life spouses David Cross and Amber Tamblyn, are demanding their money back -- two years' worth. Yikes!
So, conflict-averse Don takes the easy way out and offers his wife encouragement through every draft of her novel. The situation changes when Beth and her sister Sarah (a terrific Michaela Watkins) overhear Don and Sarah's actor husband Mark (Arian Moayed) discussing Beth's novel, which Don, thinking he's alone with Mark, bluntly lays into.
Beth feels her marriage shaken right down to its roots. Who can she trust? Holofcener deftly shifts the balance, with Beth stubbornly refusing to forgive her husband's white lie while fielding resentment from their son Eliot (Owen Teague), a manchild she overrates for his non-existent playwright skills to keep him from burying his future by managing a weed shop.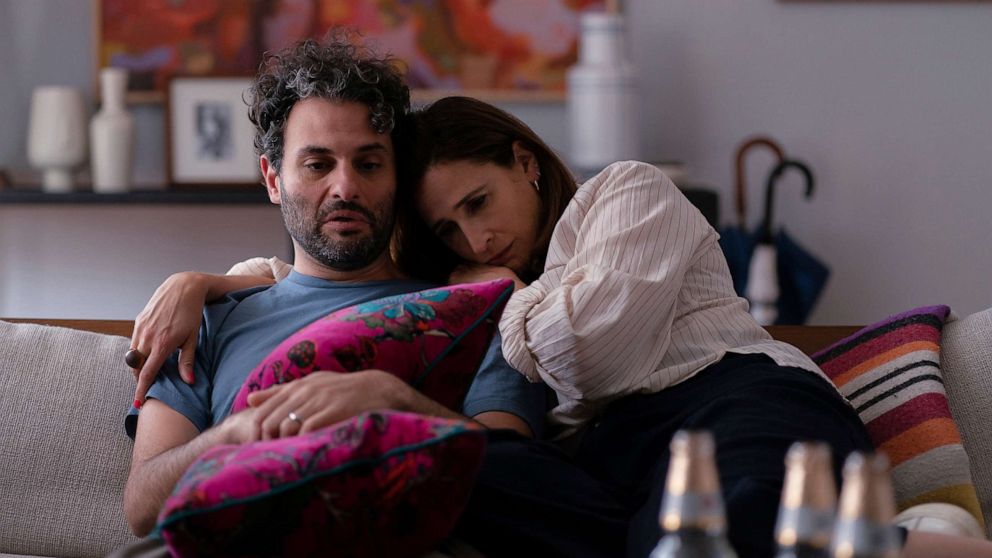 Holofcener juggles a lot of hurt feelings -- Beth has no monopoly on pain -- but even when she's satirizing vanity, she can't hide the sympathy she feels when someone takes a shot at self-esteem. Holofcener expands on the conflicting elements in any relationship that composer Stephen Sondheim distilled so brilliantly in these lyrics from the Broadway musical "Company": "Somebody need me too much / Somebody know me too well / Somebody pull me up short / And put me through hell / And give me support / For being alive."
As Beth dodges the slings and arrows of being alive, Holofcener creates something funny, touching and surprisingly relatable out of watching maladjusted, middle-aged urbanites coming to the realization that they might not be good at their chosen professions.
Set on the seesaw between "the truth hurts" and "the truth never hurt anyone," Holofcener's dramedy steers a pitch-perfect cast, led by a never-better Louis-Dreyfus, right to the core of that disturbing contradiction and packs an "ouch" into every laugh.
You've been warned.