Halleloo! "RuPaul's Drag Race" season 13 will feature the show's first transgender man among the contestants.
Among the 13 new contestants vying for the crown, the cash prize of $100,000 and the title of "America's Next Drag Superstar" is Los Angeles-based celebrity makeup artist Kade Gottlieb, better known as Gottmik.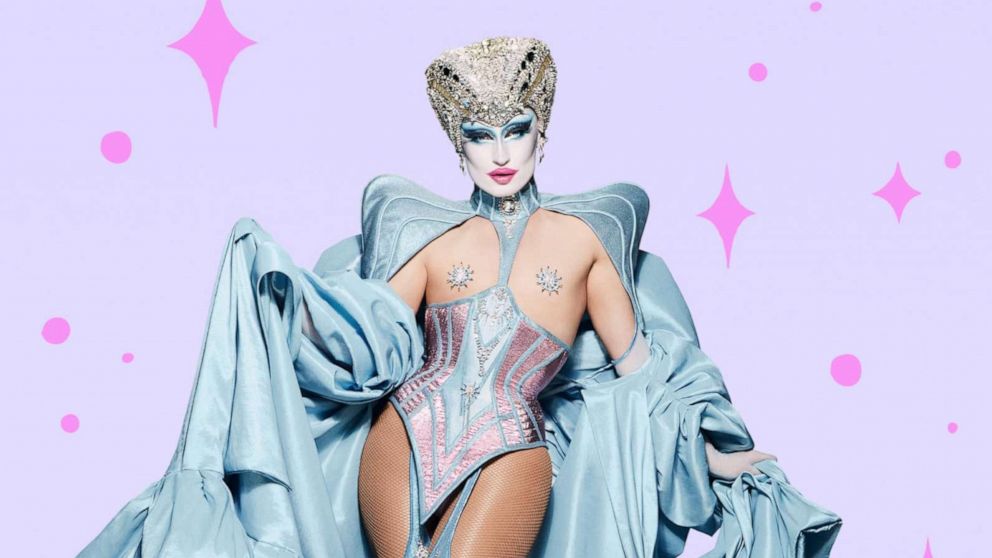 "As a trans man who is changing the shape of drag, Gottmik is ready to show an edgy persona d'arte," Gottlieb's bio reads.
Fans and alumni of the show have long lobbied for the inclusion of trans contestants as well as drag kings and non-binary contestants.
"RuPaul's Drag Race" -- and its spinoff, "RuPaul's Drag Race All Stars" -- has featured trans women as contestants before. Season five contestant Monica Beverly Hillz announced she is a transgender woman while the show was taping, season nine contestant Peppermint was the first to enter as an openly trans woman, and season six favorite Gia Gunn competed on "All Stars" season four after having announced herself as a trans woman between appearances. Several other contestants have revealed they are transgender after their seasons aired as well.
"Competing safely and fiercely, our 13 queens proved that it takes more than a global pandemic to keep a good queen down," executive producer and host RuPaul said in a statement.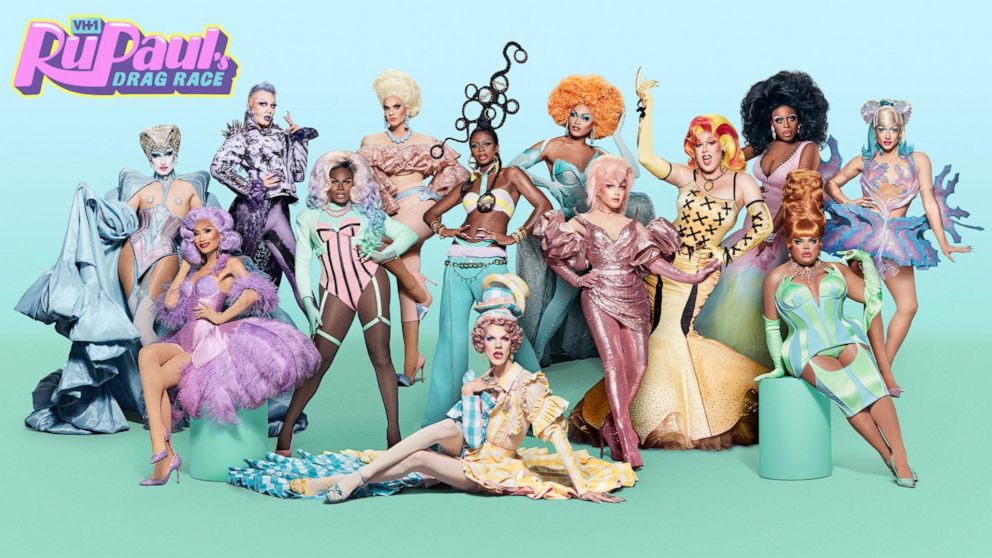 VH1 revealed the new season of "RuPaul's Drag Race," which has won 19 Emmys, will premiere on New Year's Day -- Friday, Jan. 1 -- at 8 p.m. ET to help fans ring in a "Happy Ru Year."
It will be followed by its aftershow, "RuPaul's Drag Race: Untucked" at 9:30 p.m. ET.
Meet the rest of the queens competing on "RuPaul's Drag Race" season 13:
Denali (Chicago, IL) | Instagram: @denalifoxx, Twitter: @denalifox
Elliott with 2 Ts (Las Vegas, NV) | Instagram: @therealelliottqueen, Twitter: @theelliottqueen
Gottmik (Los Angeles, CA) | Instagram/Twitter: @gottmik
Joey Jay (Phoenix, AZ) | Instagram/Twitter: @joeyjayisgay
Kahmora Hall (Chicago, IL) | Instagram/Twitter: @Kahmorahall
Kandy Muse (New York, NY) | Instagram/Twitter: @TheKandyMuse
LaLa Ri (Atlanta, GA) | Instagram/Twitter: @MissLaLaRi
Olivia Lux (New York, NY) | Instagram/Twitter: @TheOliviaLux
Rosé (New York, NY) | Instagram/Twitter: @omgheyrose
Symone (Los Angeles, CA) | Instagram: @the_symone, Twitter: @the_symonee
Tamisha Iman (Atlanta, GA) | Instagram: @tamisha_iman, Twitter: @tamishaiman1
Tina Burner (New York, NY) | Instagram/Twitter: @TheTinaBurner
Utica Queen (Minneapolis, MN) | Instagram/Twitter: @QueenUtica