National headlines from ABC News
And baby makes five.
Olympic swimming gold medalist Ryan Lochte and his wife, Kayla Lochte, welcomed their third child on Wednesday, according to a social media post from the family.
"8 pounds of perfection," Kayla Lochte wrote on Instagram along with a photo of their baby daughter, Georgia June.
"Thank you God for another miracle of life," she wrote.
She told "Good Morning America" on Thursday that the family is "doing great."
"Georgia is just eating and sleeping as newborns do. ... We're soaking it all in," she said.
A real estate agent and former model, Kayla Lochte first announced that she and her husband were expecting another child in an interview with "Good Morning America" in December.
While the couple didn't yet know the sex of the baby, Kayla Lochte said then that she had a list of girl names that "I absolutely love."
She said then that her June due date, which almost exactly matches the birthdays for son Caiden, 6, and 4-year-old daughter Liv, made her smile.
"I always make a joke that I'm only fertile once a year," she said.
Kayla Lochte also said she was looking forward to a more relaxed pace for the family, at home in Gainesville, Florida, since Ryan Lochte retired from Olympic swimming.
"Ryan is such an amazing, hands-on dad but you can't be as hands-on as you'd like because you're training so hard and it's such a demanding schedule that you physically cannot do both. This go-round, it's been really nice to just be able to have him be present," she said.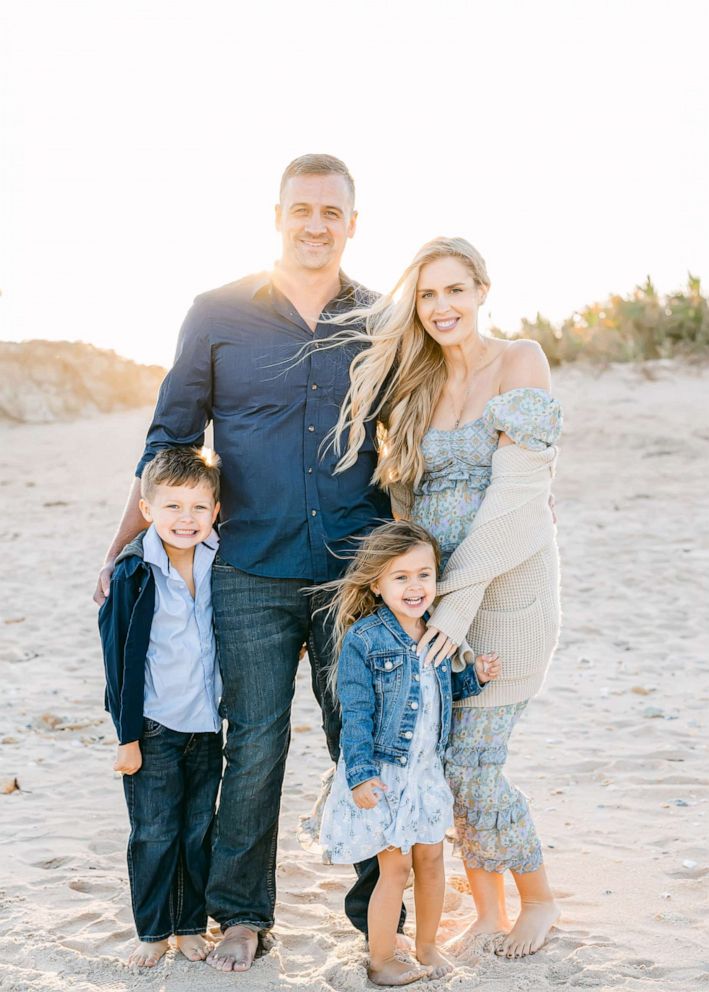 "It's been this kind of wave of relaxing -- 'oh my gosh, we can actually enjoy this pregnancy together, we can actually enjoy this newborn phase together.'"
It helped, she said, that she and her husband felt like old pros as mom and dad.
"I feel like the third kid, you have the Ph.D. ... you have survived parenting school," she said.