In celebration of Black History Month, "Good Morning America" presents "On Their Shoulders," a series featuring actors, musicians, athletes and newsmakers who share tributes to those who paved the way for them.
Robin Roberts walks through the dimmed hallways at ABC News with the cadence of a basketball player, slow and deliberate. The "Good Morning America" anchor had no idea that her love of sports would eventually lead to a 38-year career in broadcasting.
"Life certainly has a way of surprising you," the one-time college basketball player said in "On Their Shoulders," a "GMA" series honoring Black History Month. "Journalism wasn't even on my radar."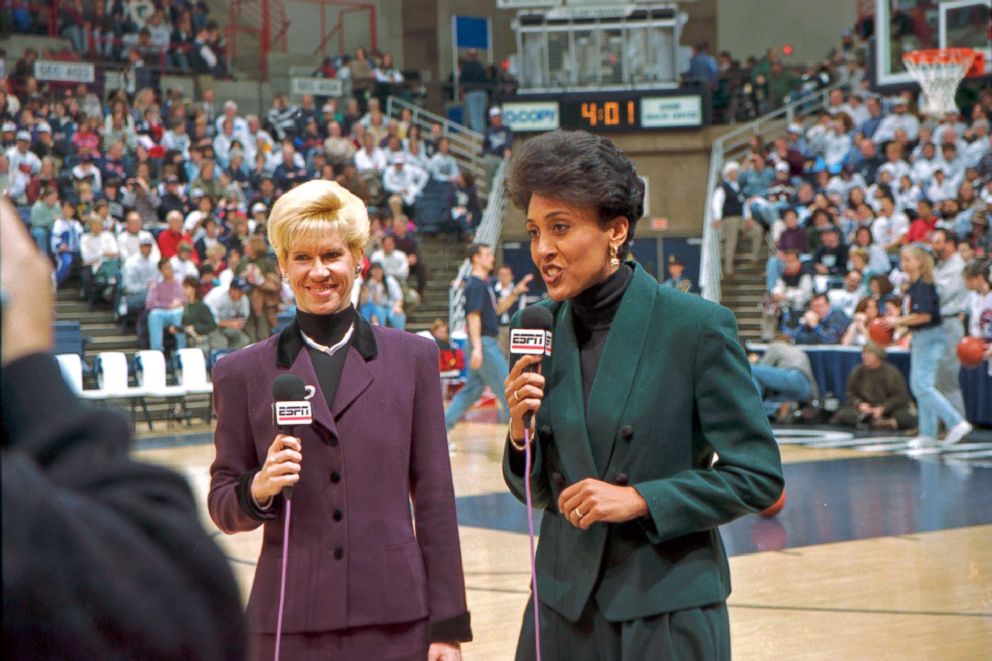 It was after seeing another black woman on television that she first realized a career on the small screen was even possible.
"The first time I remember seeing a black person on TV doing the news was my sister," Roberts, 57, recalled. "That's the first person I saw, [living] in Mississippi in the 1970s when I was a kid."
A young Roberts watched her older sister Sally-Ann Roberts "doing the weather" for WDAM-TV in Hattiesburg, Mississippi. About 10 years later, in 1983, Roberts herself would work for the same station as a sports anchor and reporter.
Sally-Ann is among the trailblazers that Roberts honored in "On Their Shoulders," along with Belva Davis, the first black woman to become a TV reporter in the 1960s, and Greg Gumble, the first African-American to do a play-by-play for a major sporting event when he announced the Super Bowl in 2001.
Roberts is no stranger to history-making. She was the first black woman to anchor ESPN's flagship program, "SportsCenter."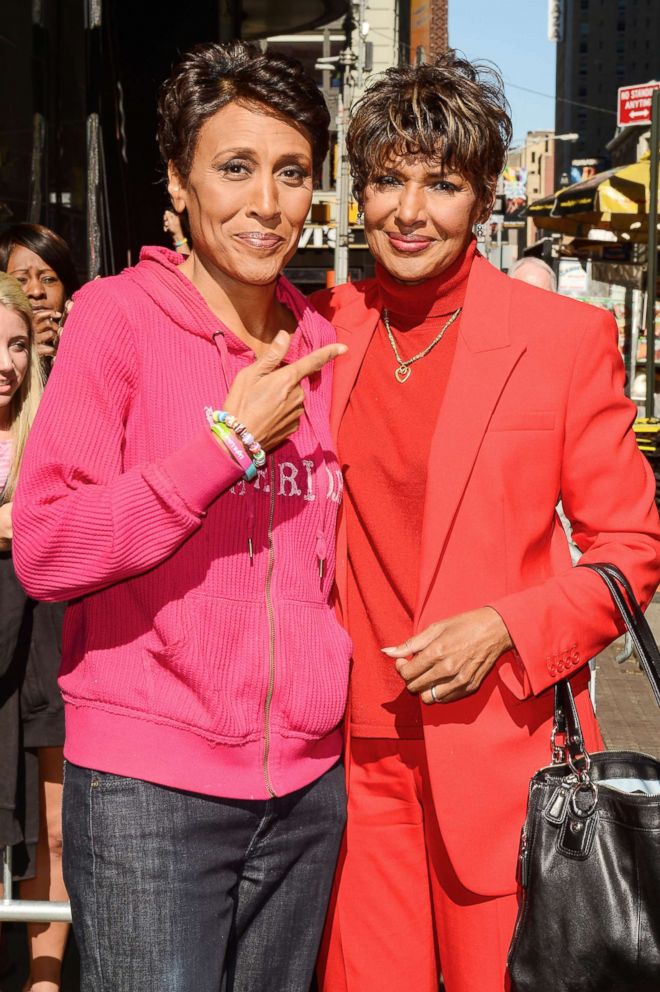 "And I'm very proud of that," she said of the accomplishment. "And I'm even prouder of the fact that there are numerous black women on ESPN now."
"When I hear from young African-American women who say, 'I watched you! You were the first one I saw,' it just goes back ... to my sister," Roberts continued, noting the importance of representation on television. "Now you don't bat an eye. You see a black person on TV doing the news, and doing sports... you're like, 'Cool.'"
Our ancestors came over on the ship, many didn't make it. Ours did.
While sitting in the anchor's chair at "Good Morning America," Roberts has explored her own personal black history. In a November 2006 report, Roberts detailed how she took an African Ancestry DNA test and discovered that she "might share ancestry with the Kroo people of Liberia, folks known for fighting slave traders."
Roberts also discovered that her great-great-great-grandmother Ann Ross worked at the Entler Hotel in Shepherdstown, West Virginia, living and raising her four children in the hotel's basement. Ross' son-in-law, Roberts' great-great-grandfather, James Tolliver, became the town's first African-American entrepreneur.
"I love knowing that kind of history," Roberts said.
The beloved broadcaster, then, recalled something her older sister once said to her about their family's history, which "might be taking it a bit far," Roberts admitted.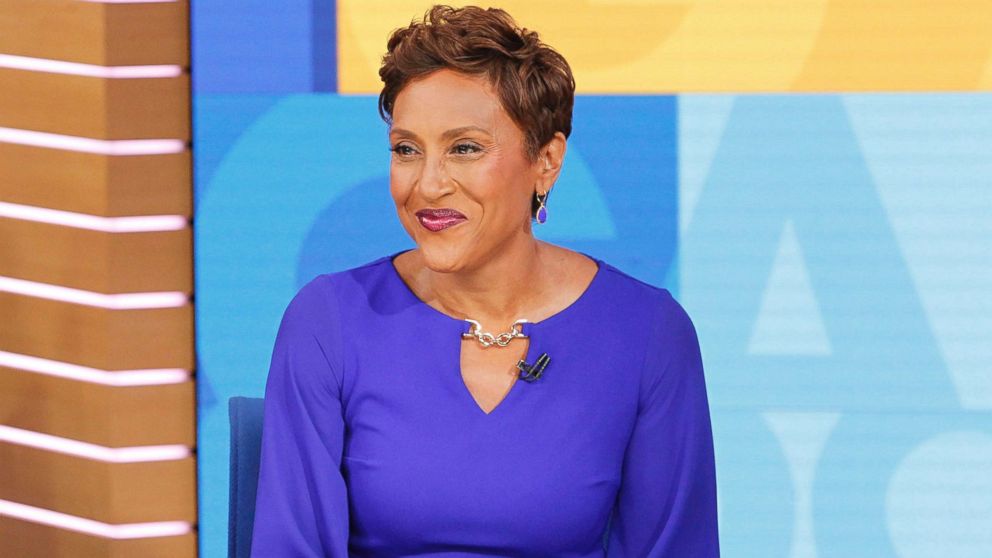 "But she said, 'Just think: ,'" Roberts said, with tears in her eyes. "So that tells you the strength that they had. Because they made it. They made it."
She added in conclusion: "Those generations, they just wanted the next one to do better. That's all they wanted. I can look back at my family and see that each one has done better."
This piece was originally published on February 23, 2018.